How Gaming Can Help Mental Health Rehab
DZone's Guide to
How Gaming Can Help Mental Health Rehab
Games aren't just for play. They can actually be really beneficial for mental health rehab. See why video games can be great for mental health.
Join the DZone community and get the full member experience.
Join For Free
Sensu is an open source monitoring event pipeline. Try it today.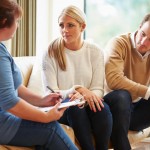 Over the past few years I've written several times about the tremendous rise in serious or social gaming. We've seen Eyewire (neuroscience), Phylo (DNA), Nanocrafter (DNA), Eterna and Nova (both of which tackle RNA), Reverse the Odds (Cancer), Fort McMoney (social cohesion), and no doubt many more that I've overlooked.
Gaming the Way to Better Mental Health
A team of British researchers are applying game based thinking to develop a tool that will allow mental health service users to explore difficult and challenging situations in a virtual environment, before then putting their skills into practice in the real world.
The game will focus on the forensic mental health system, within which users have committed serious offenses. It aims to provide players with a novel means of experimenting with decision making and responding to a range of scenarios, whether that's being offered drugs or the various other moral dilemmas the patients may face.
"The idea behind the game was to provide a platform to support service user preparation for discharge by practicing the challenging scenarios they face in their everyday lives. The prototype game was developed with, trialled and evaluated by service users and providers and we found that there was confidence that a serious game would be a useful tool," the developers say.
Put Through its Paces
The game was put through its paces in a small scale feasibility study that saw the game tested on a number of men in an inner-city forensic mental health facility.
A prototype was developed alongside users who ensured the dialogues and scenarios accurately reflected real life.
"The lingo, like the action, was correct, the slang terms, everything was correct… that's how they are going to approach you," one user of the game said, with another praising the project and saying that he would "like to do it in a session; a psychology session".
The next step is to secure sufficient funding to further develop the game. The developers believe it requires more complexity and a greater degree of usability to become adopted on a larger scale, but they are confident of it doing so.
It's another nice example of the kind of strides being made by the serious gaming market.
"We hope that in the future serious games can be used to help people prepare to live more independently," the developers conclude.
Topics:
performance ,game dev
Performance Partner Resources
Performance Partner Resources