How Interactive Voice Technology Can Ensure We Take Our Medication
DZone 's Guide to
How Interactive Voice Technology Can Ensure We Take Our Medication
See how interactive voice technology can ensure people take their medication.
Join the DZone community and get the full member experience.
Join For Free
Taking the right medication with the right dose and at the right time is hugely important both for clinical trials that test the drugs and of course when they're on the market being used by patients. As such, it's perhaps no surprise that various technologies have emerged to ensure this happens, from mobile apps to AI services.
A team from the University of Cambridge has added to this canon with an interactive voice response (IVR) technology that is documented in a recently published paper.
The pilot study saw 17 patients receive a daily automated phone call for a one month period to remind them to take their blood pressure medicine. Each call was tailored to the specific needs of the patient, providing them with advice and support to ensure their medicine program was adhered to.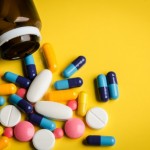 Medical Adherence
Each patient completed a questionnaire at the start of the study and at the end, with interviews also given to gauge the full impact of the reminders.
"This the first time automated telephone call technology has been used in the UK in this way," the authors explain. "There is considerable evidence to show that highly tailored interventions are more likely to support patients' adherence to their prescription regime, which in turn leads to better patient outcomes."
The researchers are pleased with the outcome of this small initial trial, especially as so many people have negative experiences of IVR technology from cold calling and marketing schemes.
This should perhaps come as no surprise, however, as previous work has shown that elderly people would welcome such reminders. The majority of people over the age of 65 in the focus group thought that such technologies would be valuable and help them with various practical aspects of taking their medicine. For instance, people responded that their memory wasn't as good as it used to be, so reminders were valuable, both in terms of reminding you to take the tablet and reminding you that you have already taken it for that specific day.
This, indeed, turned out to be the case, with participants in the Cambridge study revealing that the technology had helped them overcome various barriers to taking their medication, whether that was general business or the complexity of their medication regime.
The volunteers even valued the social aspect of the calls, even though they were automated. This was especially so in volunteers who had lower levels of social support from other means. The technology was also designed to be interactive, so users could ask questions that would be followed up on by doctors and nurses at a later time.
The next step for the research is to test the technology's efficacy in a randomized control trial with over 100 patients. The trial is also collecting a range of related health data, such as blood pressure levels, to test whether the system is actually effective.
"The early signs are that this digital intervention is well liked by patients and could play an important role in helping patients manage their medicines," the team says. "We now need to make sure it works in a wider population and to demonstrate that it is a cost-effective intervention."
Topics:
artificial intelligence, data science, interactive voice technology, machine learning