How Partitioning, Collecting, and Spilling Work in MapReduce
DZone's Guide to
How Partitioning, Collecting, and Spilling Work in MapReduce
Join the DZone community and get the full member experience.
Join For Free
The Architect's Guide to Big Data Application Performance. Get the Guide.
The figure below shows the various steps that the Hadoop MapReduce framework takes after your map function emits a key/value output record. Please note that this figure represents what's happening with Hadoop versions 1.x and earlier - in Hadoop 2.x there have been some changes which will be discussed in a future blog post.
My book Hadoop in Practice (Manning Publications) in chapter 6 discusses how some of the configuration values in the figure should be tweaked when you start working with mid to large-size Hadoop clusters.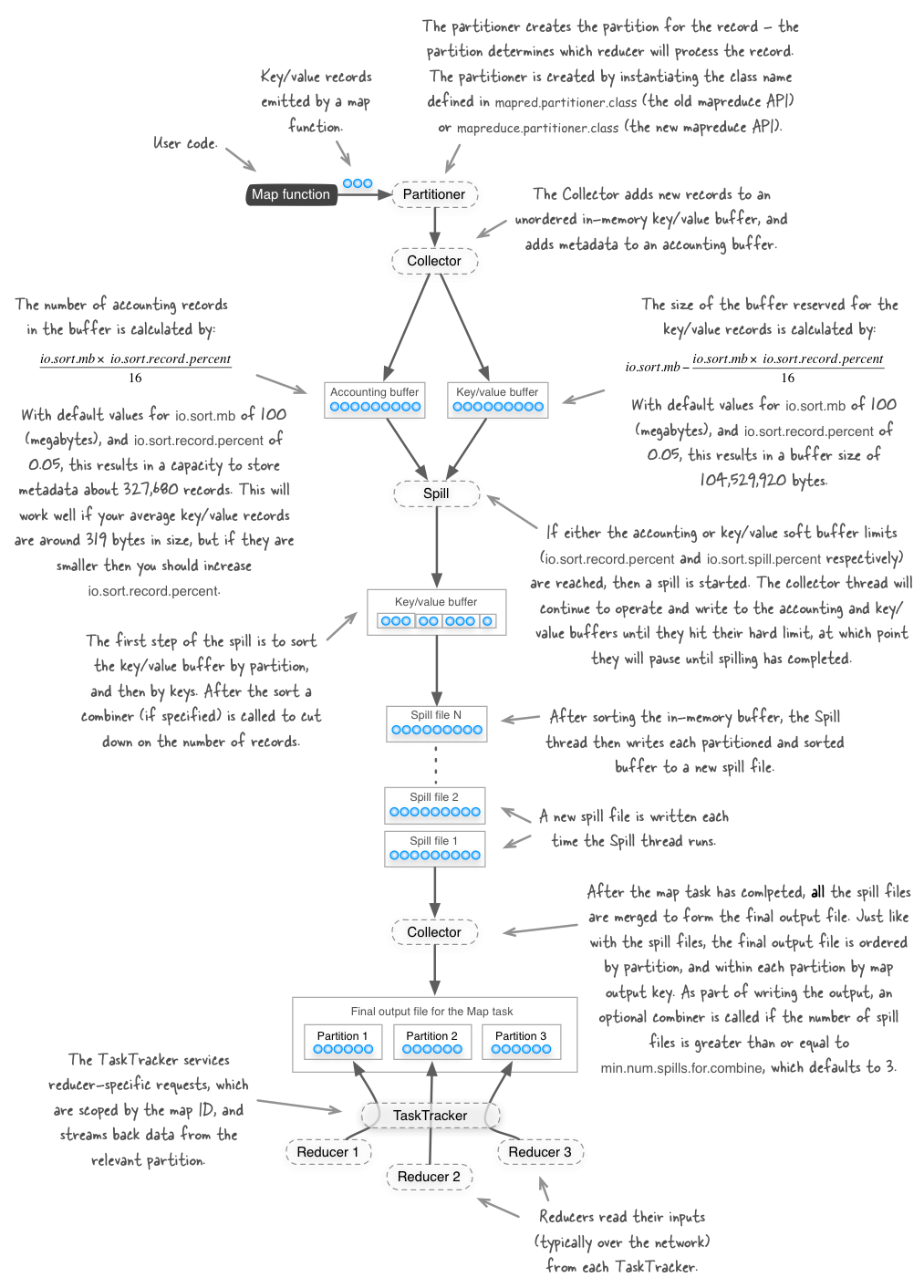 Learn how taking a DataOps approach will help you speed up processes and increase data quality by providing streamlined analytics pipelines via automation and testing. Learn More.
Big Data Partner Resources
Big Data Partner Resources