How to Avoid a Malicious Attack That Ransoms Your Data
How to Avoid a Malicious Attack That Ransoms Your Data
With the spate of ransomware attacks affecting MongoDB instances, the company has come out with tips to prevent your data from falling prey to attackers.
Join the DZone community and get the full member experience.
Join For Free
Recently, there have been reports of malicious attacks on unsecured instances of MongoDB running openly on the internet. The attacker erased the database and demanded a ransom be paid before restoring it.
If you believe your database was attacked, see these suggested steps.
These attacks are preventable with the extensive security protections built into MongoDB. You need to use these features correctly, and our security documentation will help you do so. Here are pointers to the relevant documentation and other useful resources: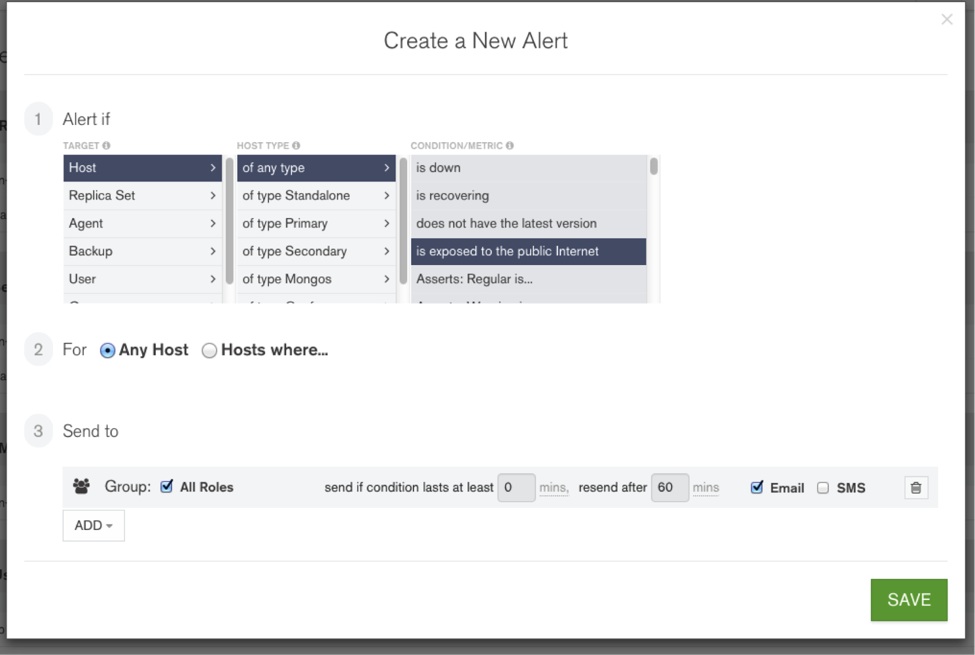 Figure 1: Create a new alert to notify you if a host is exposed to the public Internet.
Suggested Steps To Diagnose and Respond to an Attack
How can you tell if an attacker has compromised your data?
If you were running an unsecured instance of MongoDB that has been compromised:
Data (computing)
Database
security
MongoDB
Published at DZone with permission of Andreas Nilsson, DZone MVB. See the original article here.
Opinions expressed by DZone contributors are their own.
Trending
Understanding Data Compaction in 3 Minutes

How To Use Git Cherry-Pick to Apply Selected Commits

Deploying Smart Contract on Ethereum Blockchain

How to Use an Anti-Corruption Layer Pattern for Improved Microservices Communication