How to Build an Effective Team For Faster Growth
Team collaboration is a key area for company growth. With high-performing teams, a company can boost productivity and achieve its goals.
Join the DZone community and get the full member experience.
Join For Free
It is a challenge for any company to achieve fast, sustainable growth. Companies must balance long-term objectives with their available resources. In today's market, companies must be flexible, agile, and perform well to earn success. Team collaboration is a key area for company growth. With high-performing teams, a company can boost productivity and achieve its goals.
Collaborative teams are 60% faster at completing work and show higher emotional wellbeing. By creating effective teams, a company creates win-win working environments. The company benefits from the team's output, while employees feel content at work.
Building an effective team can be difficult. You need to focus on corporate goals and how your teams can achieve them. You must recognize the qualities of an effective team. You need to build a team of people striving to achieve the goals set. With some work and focus, you can create effective teams.
Here are seven tips to building an effective team for faster growth.
1. Define Clear Objectives
It is a challenge for an office team to produce high-performing work without clear goals. Take the time to determine and clarify the objectives of the group. The added clarity will enable a department to consider team composition and build an effective team to achieve its goals. Each team member should be aware of the team's overall objectives to perform to the best of their abilities.
Objectives can add context and meaning to the tasks undertaken. With clear overarching goals, a communications team could create a communication plan template for good times and bad. Such templates could enable the communications team to cultivate a company's image successfully. If the goal is brand awareness, a marketing team can determine effective tactics to earn attention.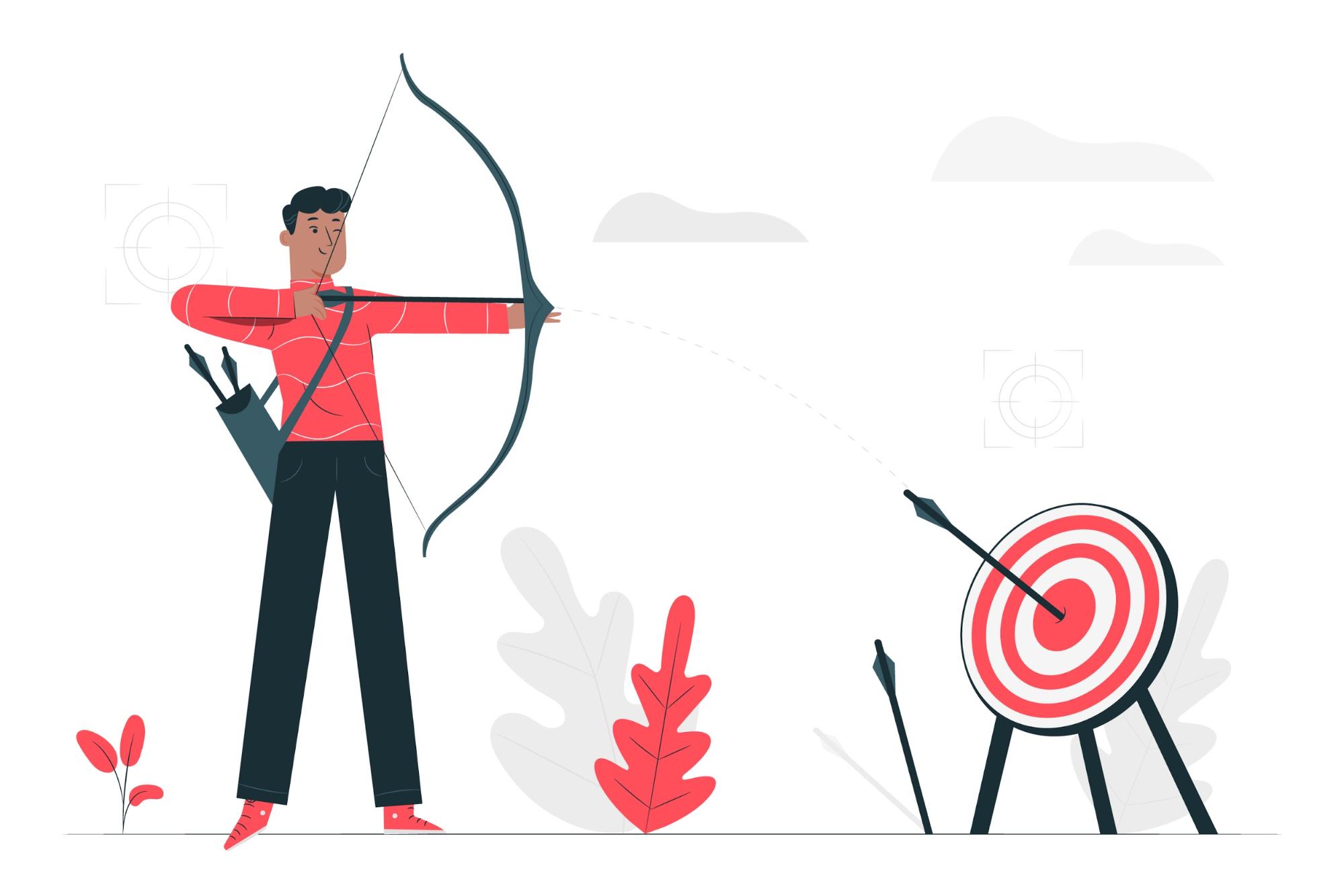 Set clear objectives and achieve them - Created by stories/Freepik.
2. Appoint Great Leaders
A great leader can inspire and motivate team members. Members look to their team leader to problem solve, for guidance, understanding, and performance standards. Appoint a leader that has a positive attitude and who can bring out the best in their subordinates. The leader should outline the goals of the team. They must set the bar and have the expertise to perform all the tasks required of the group.
A leader with expertise can often be relatable. They understand how to meet targets and goals successfully. They can see the big picture when pushing the team forward. A leader needs to communicate with members frequently and effectively. Hold a online meeting regularly to direct the team's attention. This way, team members will be on the same page and understand why their contributions matter.
A leader that understands the big picture can see how individual tasks come together. The leader should understand the team's strengths and delegate tasks to the most capable members. That will help remove stumbling blocks for the team. They can solve problems and provide an environment to boost the team's effectiveness. A great leader can make the most of an effective team, and ensure it's greater than the sum of its parts.
3. Improve Team Composition and Teamwork
With clear goals defined, management can develop effective teams with clearly defined roles for each member. Employees have varying skill sets, personality traits, and professional qualities. You can pair-up a balanced group of individuals by using corporate and team goals as signposts. Team members should understand how they contribute to the success of the team. Define roles and goals to add clarity.
A team with a high level of teamwork will produce results for your company. An efficient team will break down tasks into smaller parts and distribute them. Each member can complete tasks, confident in the work of their colleagues. Today, team members work with flexibility. When comparing the work completed to that of their peers, it is easier for team members to regulate their performance levels.
Increased teamwork can mean lower costs, better productivity, and increased commitment toward a company. Using a hybrid workplace model, you can assemble valuable individuals from different geographic locations. Members can remotely use project and task management software to monitor their tasks and performance levels. Use defined goals and roles to create stellar teams and hit targets.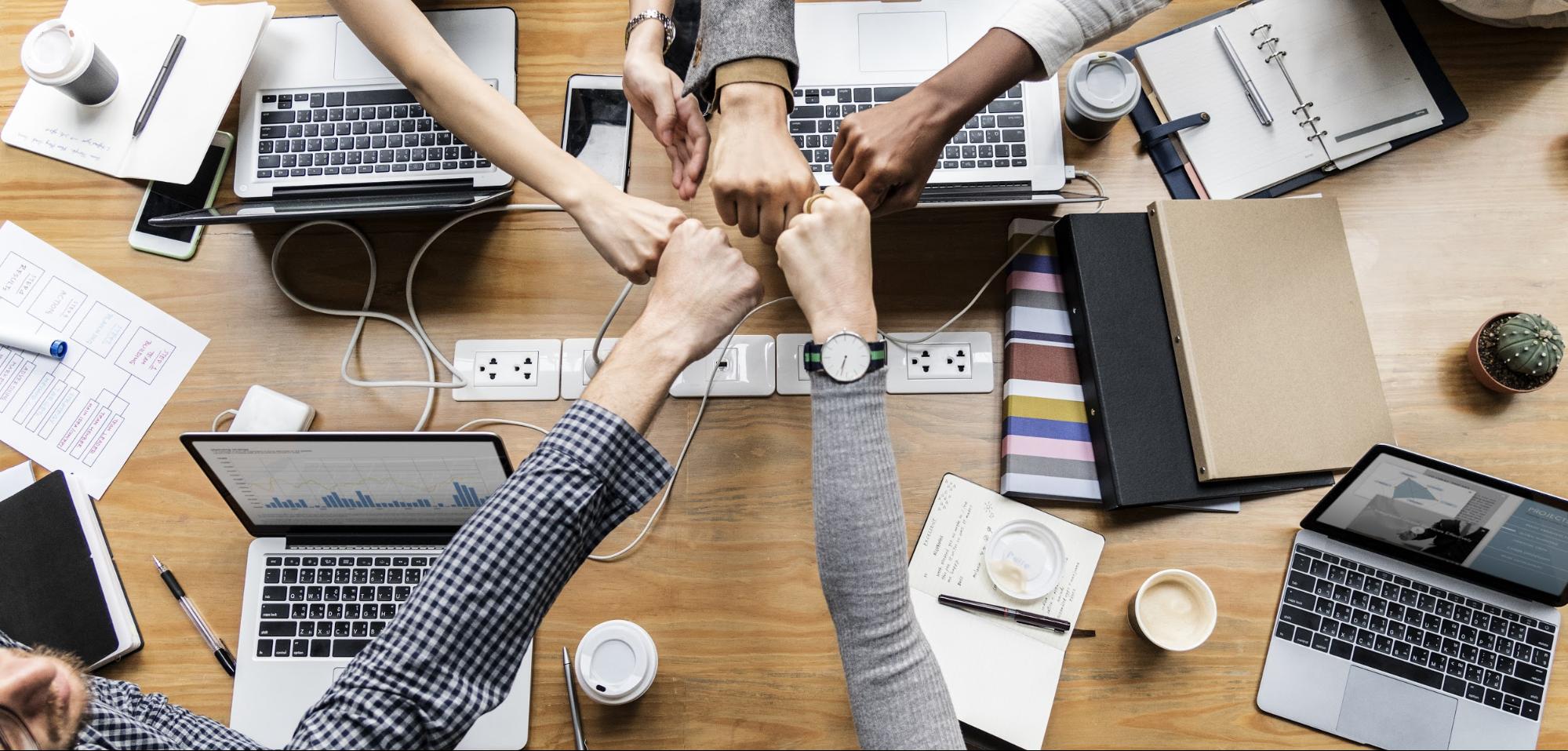 Teamwork boosts engagement and productivity - created by rawpixel.com/Freepik.
4. Build Connections
Team members can engage more when they feel connected. Five of the most significant workplace engagement factors include an employee's relationship with co-workers and immediate supervisors. A leader must connect with team members for several reasons. Employees are happier when they have a good relationship with their leader.
Building team member connections also enables the leader to understand individual personalities and competencies. Leaders and team members must understand their professional differences and how to come together. Members will improve their efficiency when they are comfortable in their roles.
Employ different tactics to build connections between teammates. You can use a work chat program to communicate regularly. Encourage collaboration between members, and they can build work relationships. Recognize good work to incentivize high performance. Stronger bonds enable team members to cooperate effectively to reach the team's goals.
5. Build Trust
Employees and employers must trust each other at work. According to HBR, when trust levels drop, productivity drops and costs increase. Conversely, productivity increases while costs decrease, as trust goes up. Due to the digital transformation of many workplaces, it is common to have hybrid and remote staff at a company. Every day, companies trust employees with on-site and remote productivity.
Effective teams have members that can work together and trust each other to perform. Team leaders should focus on the positive aspects of the team and also address areas of tension. By addressing issues like remote team conflict, a leader encourages team members to trust them. Addressing areas of conflict can improve productivity and deepen the trust employees have in the company.
Team bonding events can also improve relationships and deepen trust between team members at work. The members can see their teammates outside of the work environment and socialize. By connecting in more personal ways, team members will feel connected at the office. As employees engage more, trust between your company and employees will grow.
6. Encourage Member Input
A company shows greater profitability when it can increase its employees' input. Companies with high employee engagement show 21% greater profitability. Effective teams will have highly engaged employees. Companies are as successful as their employees. With a variety of talent and intellect available, leaders should encourage employees to put forward ideas.
Listen to employee ideas - Created by our-team/Freepik.
Team members will feel comfortable expressing ideas as they grow confident in their roles and develop trust for their teammates. Set time aside for regular brainstorming meetings. Provide a platform for team members to voice their ideas, opinions, and concerns. Companies can develop and achieve faster growth when employees put forward excellent ideas.
Member input is essential to an effective team within a company. For example, in cybersecurity companies, team members would have expertise in varying disciplines. Team members may have expertise in DevOps security, data loss prevention, or incident response. By bringing experts together, a team can tackle challenges from various perspectives and provide novel solutions for a problem.
7. Evaluate and Improve
There is no such thing as a perfect team. Teams should frequently evaluate their performance and make changes that can improve their work. In brainstorming meetings, team members can reflect on the work achieved and consider new solutions to achieve goals. There are several ways to achieve the same results, and some will be better than others.
Collect feedback on the working environment, work processes, and team dynamics. Are there technologies like digital operations platforms or automated tools that can improve productivity? Is every team member achieving the results expected? What will it take for your team to get to the next level?
Teams must reflect on and observe their performance levels in line with the team's defined goals. Use tangible metrics and KPIs to measure the effectiveness of your teams. Managers can make better decisions when they improve the level of reporting within the company. With evaluations and reports, leadership can see how their teams are developing. They can also find areas to train team members.
In Conclusion
It can be daunting to try to build effective teams that lead to faster growth. Management and team members must understand their objectives, roles, and responsibilities. Create positive working environments for your teams and encourage employees to engage with the company. Try different methods to facilitate employee engagement and improve the connections employees have at work.
Take time to evaluate the work of your team and consider ways to improve productivity and profitability. You will uncover more ideas and solutions with more engaged team members. It takes time to develop an effective team, but the rewards are worth it. Follow these suggestions and comment on the ones that work for you.
Topics:
growth trends,
team,
effective communication,
agile,
team building,
collabaoration
Opinions expressed by DZone contributors are their own.