How To Develop an IoT App
The article covers the implementation strategy that you need to know when you are developing an IoT app, alongside 8 significant steps to ensure success.
Join the DZone community and get the full member experience.
Join For Free
Introduction
Technology is in a consistently innovative role and this perspective has driven a significant change in our lives. As time progresses, connectivity has improved significantly with smart devices, wireless communication, sensors, cloud computing systems, and more. One of such technologies that have created a buzz is the Internet of Things (IoT). It has impacted organizations and businesses to take control and handle functionalities conveniently and effortlessly. IoT is witnessing that things become more accessible and wholly automated when the physical world is bridged with the digital world.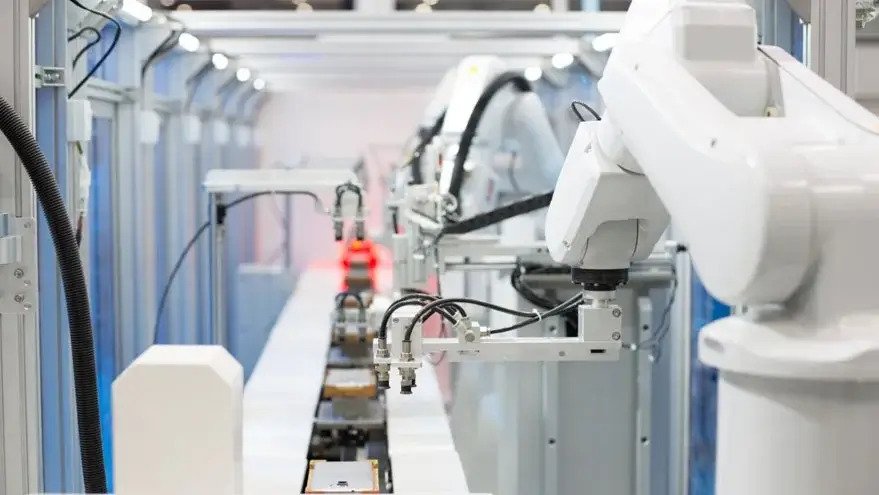 IoT offers bidirectional connectivity by seamlessly bridging smart devices with sensors, enabling them to transfer and receive real-time data. The backend system incorporates the devices and sensors with the wireless connectivity of GPS, GPRS, LAN, and more. This growing tech-trend of IoT app development increases productivity, streamlines operations, ensures security and safety to equipment.
The global Internet of Things (IoT) market was valued at $690 billion in 2019 and is anticipated to grow at a CAGR of about 10.53% to reach $1,256.1 billion by the year 2025. With the enormous benefits in leveraging business operations, developing IoT apps has become a need rather than a want. These IoT apps have influenced the diverse set of industries like healthcare, agriculture, retail, finance, supply chain, manufacturing, etc.
While developing IoT apps, it is crucial to note that IoT's overall structure depends on the following three fundamental pillars.
Network: The network plays the role of connecting the devices as they are linked to the cloud.
Things in Themselves: The things are organized by software and they assist in providing and managing the flow of the data stream from the data centers. They act as an Internet gateway that enables device communication through single or multiple communication protocols.
Cloud: It acts as a security server to store and protect confidential information. At the critical juncture, the ordered data is processed while program processing occurs at the eventual stages.
Let's also look over some of the significant steps that need to be considered while building IoT apps.
1. Choose a Suitable Platform
The most initial step for a developer is the selection of an appropriate platform for the development process. With the wide availability of different platforms, it is crucial to choose the platform that supports the types of technologies and the cost it incurs in an overall development stage. Some of the renowned platforms for IoT app development are Ubidots, Xively, Thingworx. Most of the platforms have the potential to overcome the inconsistency issues. It is achieved by allowing the developers to connect devices from various vendors with diverse protocols into one unified system. For instance, Google's IoT platform (also known as Android Things) supports multiple manufacturers' devices and connects low-energy sensors.
2. Know Appropriate Use-Cases and Relevant Industries
With the provision of unlimited services, the IoT scope has widened to a greater extent. Hence, it is essential to determine the proper use case and consider the relevant industry while building an IoT app. The enterprises provide connectivity with devices and networks to render possible solutions. The diverse set of industries like healthcare, energy resources, manufacturing, transportation, etc., are optimally connected and can improve connectivity from different perspectives.
3. Separate the Services From the API Interface
While developing an IoT app, it becomes crucial to segregate the services from the API interface. This approach helps the developed app's smooth functioning with complete support to run on mobile and web desktop. Hence, managing the apps in a better way leads to better opportunities for the operational level.
4. Provide Scalability
When building an IoT app, ensure the pace at which you need to develop your app functionality. The scalability factor decides how long the app will sustain and remain consistent. High scalability helps to manage the massive and increasing amount of data corresponding to different devices and processes. Hence, cloud technology serves in imparting high scalability to IoT solutions.
5. Understand Different Levels
The different IoT apps levels are crucial to get a clear idea of the system and the associated functionalities. IoT apps mainly incorporate four layers. They are:
Devices: These are the overall devices you need to connect to the entire network.
Ingestion tier: This layer allows the infrastructure or software to receive and organize the data.
Analytics: This layer enables data processing.
End-users: These are the users for whom the app is getting developed.
6. Supervise Firmware Security
IoT is all about consistency in connectivity and communication with all the devices in the network. There are some possibilities to have security issues in firmware. So, it is crucial to keep updating the firmware from time to time regularly. Also, the firmware needs to be signed and authenticated before updating.
7. Improve Speed and Quality
Efforts should be consistent in improvising and maintaining better speed and quality while developing IoT apps. It is crucial to focus and implement specific ideas to provide a stable working prototype for an IoT app.
8. Ensure Security To Confidential Data
Preventing confidential data from hackers or physical attacks is a priority concern for any IoT app developer. Security is of utmost significance, especially in the case of banking apps or GPS networks.
The Internet of Things is a newer aspect in the technological arena. Still, it is gradually expanding and acquiring great heights, especially where accessing information and maintaining connectivity has become feasible and cost-effective.
Developing IoT apps is challenging because it is irrelevant to the conventional techniques adopted in mobile or web apps. However, creating an IoT app from the right technology development partner is of prime importance as security, scalability, and functionality govern greater significance.
Topics:
iot app,
iot app development,
iot application development,
internet of things,
internet of things applications,
iot adoption
Opinions expressed by DZone contributors are their own.