How to View SSL Certificate in Chrome
How to View SSL Certificate in Chrome
Having trouble finding the SSL certificate in your newest version of Chrome? Here is a quick, easy guide on how to view SSL certificate details in chrome.
Join the DZone community and get the full member experience.
Join For Free
The latest versions of Chrome have caused a lot of confusion in the minds of users when it comes to viewing the SSL certificate details. Some users are even wondering if Google removed the option to see the SSL certificate details of the site. Let us assure you that it is still there. So, what has changed? Well, in the versions preceding Chrome 56, the users could see it by just clicking the padlock icon. It was an easy and quick way to view certificate information. Unfortunately, that is no longer the case.
From Chrome 56 onwards, viewing the SSL certificate details became a much more complex process. Now, you might be wondering what the point of this was — why complicate an easy process, right? Well, you are not alone. Not only is the common user baffled by this move, professionals and expert users also have also expressed their concerns. Some have labeled this move to be 'illogical', 'absurd', and some other words that we wish to not repeat. However, this change also has gained its admirers.
The next question in your mind must be, "Why did Google do it?" Let me explain it to you. This minor tweak had been made to simplify Chrome's security UI/UX. As a result, the common audience who doesn't have much idea about SSL certificate, certificate authority, encryption level, etc. can't understand such technical terminologies, "simplifying" in Google's terms.
So, how to view SSL certificate in Chrome? Let's find out.
Step 1: Open Developer Tools
Method 1
If you are using a Windows or Linux operated PC, use the combination of following shortcut keys:

Method 2
Another way to open the Chrome's Developer Tools is by clicking on the Chrome menu (⋮). Now, go to More Tools >> Developer Tools.
Refer to the screenshot below for better understanding.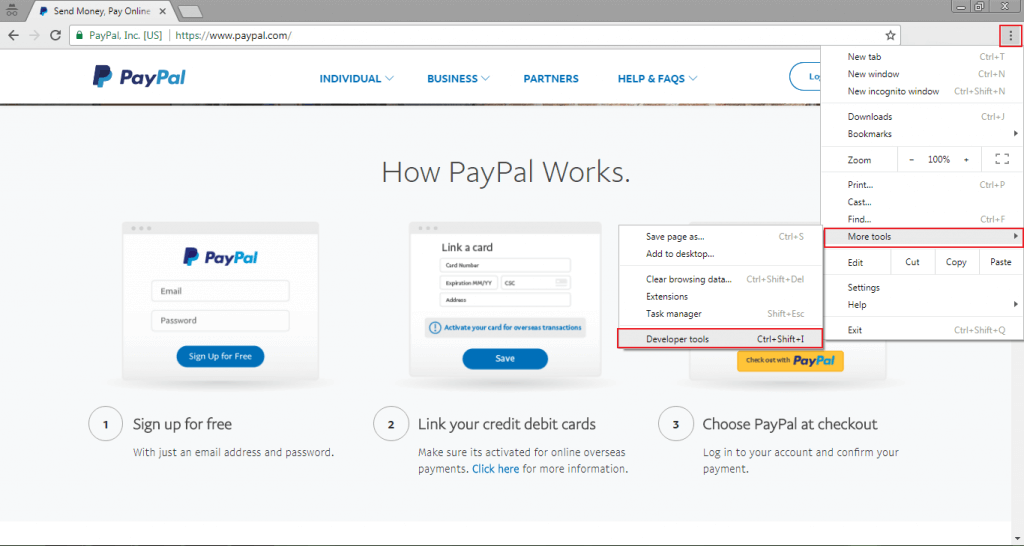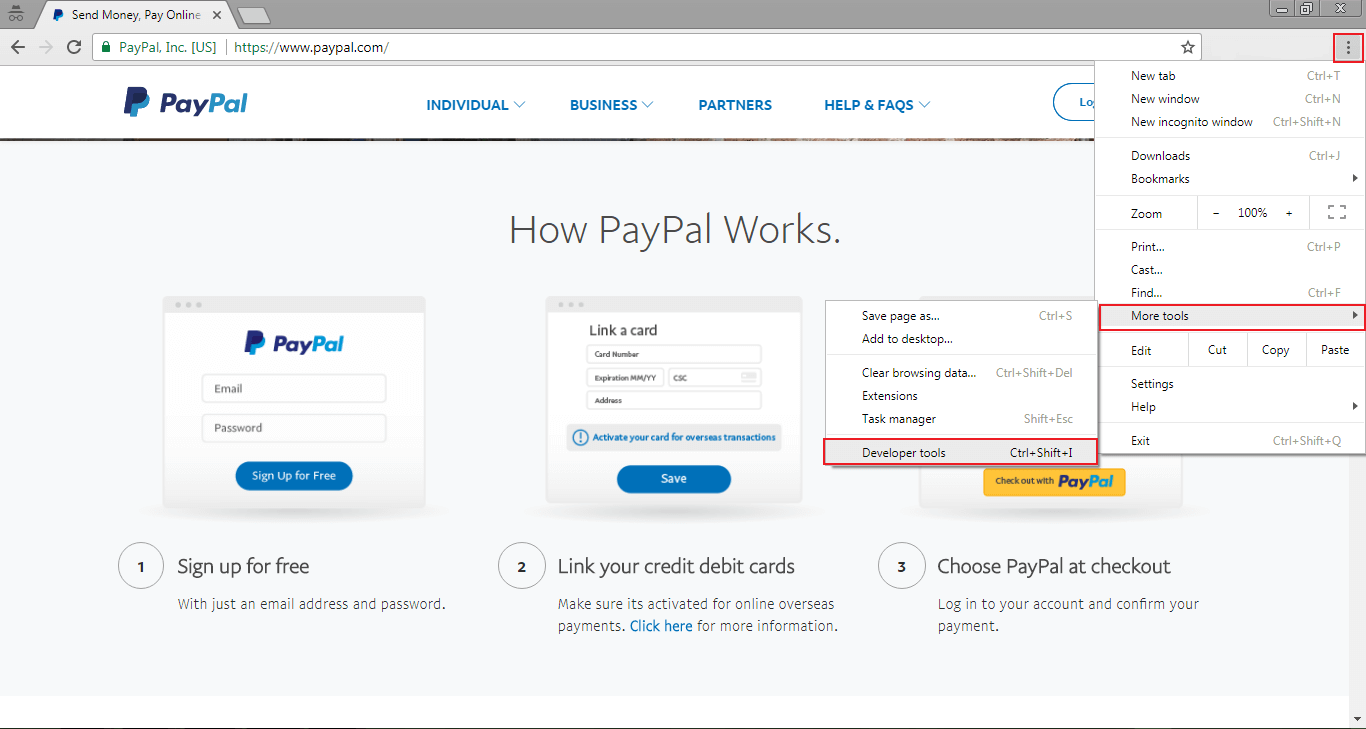 Step 2: Select the Security Tab
The security tab is situated second from the right, as shown below: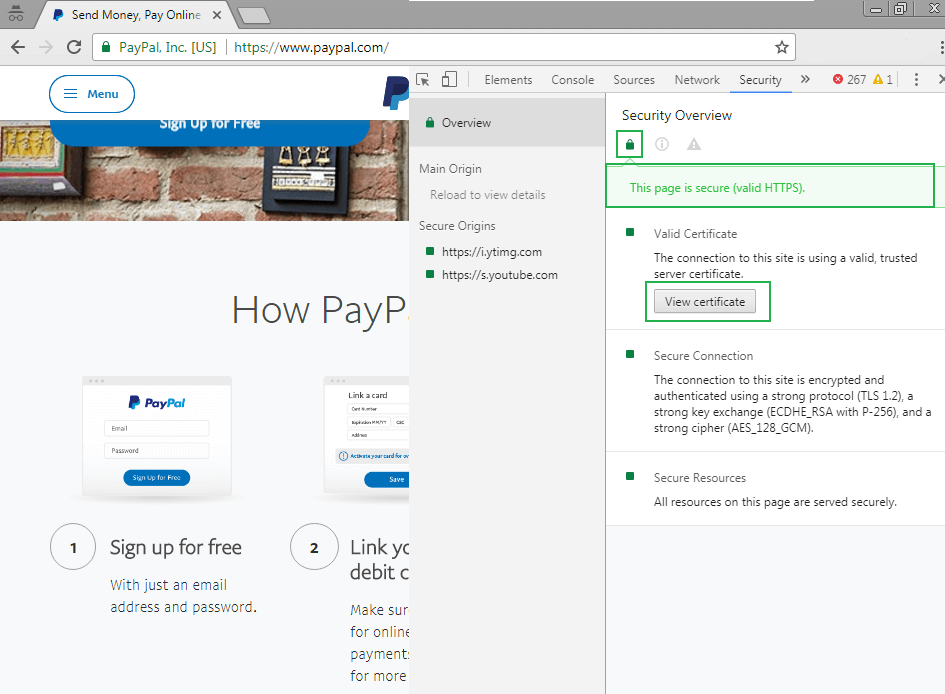 Step 3: Click on View Certificate.
Did you find that window somewhat familiar? Of course, you did. That is your new (and old!) certificate viewer right there!
Now, you can see all the information on the SSL certificate. In the General window, you can see the details including the type of SSL certificate, the name of the certificate authority, the name of the issuer, validity period, etc.
If you want to go in detail and knowledge about the attributes/origins of the website, click on Details.
security
dev
Google (verb)
Linux (operating system)
Icon