How Wireframes Help Build Mobile Apps
DZone 's Guide to
How Wireframes Help Build Mobile Apps
Wireframes are a nifty tool that can help you visualize your app and the underlying relationships that make it work. See how to put them to use here.
Join the DZone community and get the full member experience.
Join For Free
Wireframes give a rough idea of mobile app design and functionality. They aim to improvise mobile app development services by reducing visualization to avoid any confusion.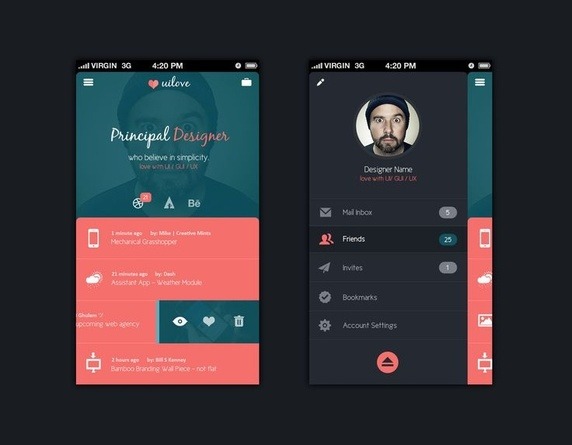 What are wireframes? To those who are new to the term 'wireframe', it is a sketch of mobile app screen that helps one to visualize the functionality and user-navigation of apps in a tangible manner. Wireframes can be thought of as blueprints of mobile apps, which help clients in getting a rough idea of how would the app look like after its development.
Companies often use this tool to depict the image of final products to clients. The skeletal representation of a mobile app gives a clearer view on application's elements, their relationship and hierarchy. As the client gets to visualize the mobile app screens, he can point out specific areas in the app that need changes or improvement.
Creating Wireframes When Designing
The main purpose of building wireframes is to align client's vision of mobile app with the work of developers and designers. The process of creating wireframes starts at an early designing stage and is an ongoing practice that allows for the strategic placement of app elements.
It becomes easier for developers and designers to incorporate those changes at this stage of development. In short, wireframes assure delivery of perfectly functioning app as per client's specifications.
Which Elements Should Be Checked in Wireframes?
If the client does not know what factors should be checked in wireframes, it is the duty of mobile app developers to educate them on the same. These structured drawings are basically created to check "what the screen does."
Many people often mistake the role of wireframes and think of them as "how the app will look like." However, wireframes have nothing to do with the design part of the mobile app. They are created for clients to focus on how different elements of the mobile app interact with each other'and how the mobile app navigates.
Wireframes lack graphics, animations, and color effects. They are not supposed to be considered as the final representation of how the mobile app will look. Wireframes can be viewed as nothing but the bare bones representation of the underdevelopment of the mobile app.
What Value Do Wireframes Add?
Wireframes can be thought of as a tool that allows the client and developer to test the usability of the app. Deep analysis of wireframes of mobile app screens helps stakeholders explore design ideas, concepts, and workflows, resulting in the development of a fully functional and user-friendly mobile app with an appealing design.
What Are the Most Popular Wireframes Tools?
Designers use Balsamiq, Adobe Illustrator, Sketch, and Omnigraffle to prepare sketches of mobile app screens. These tools make it easier for designers to map elements and their relationships in diagrammatic form. Features and in-built functionalities of these programs save time for designers and help them in plotting a clear picture of mobile app screens.
Topics:
mobile app design ,mobile app development company ,application prototyping ,enterprise app development
Opinions expressed by DZone contributors are their own.