Humor, AI, and Recruitment
DZone 's Guide to
Humor, AI, and Recruitment
Learn about how artificial intelligence is using humor to help aid the recruitment process.
Join the DZone community and get the full member experience.
Join For Free
Social media undoubtedly plays a crucial role in the modern recruitment process. A recent study from researchers at Oulu University, Finland, set out to explore how it can be used effectively, with a particular emphasis on the use of humor.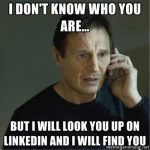 The study suggests that humor can be something of a double-edged sword. Whilst it can increase interest in the vacancy, it can also lead to an increase in flippant applications, which thus waste the time of recruitment managers.
The researchers also found that particular channels can have an influence on the kind of applicant you receive for a position, with some supporting infinitely better candidates than others.
Ideal Recruitment
The team conducted a number of social media campaigns for a fictitious advert in the architecture industry. The campaign was constructed using amusing test and graphics to try and attract candidates and help the company stand out in a crowded market. They reasoned that such humor is known to be effective in consumer marketing, so it might be equally effective in recruitment.
Suffice to say, the paper probably poses as many questions as it provides answers, but it forms part of a growing movement to revamp how we use social media to recruit.
For instance, Symphony Talent has developed an AI-based solution to help decrease recruiting costs whilst at the same time increasing the quality of the candidate.
AI and Recruitment
Their Media Cloud (M-Cloud) service aims to guide recruiters towards more effective advertising via the use of AI. The system automatically calibrates each ad campaign to focus purely on the sites that produce the best candidates, whilst ensuring that the most important jobs are focused on.
"The demands on recruiters in today's talent landscape require both immense speed and high quality. Symphony Talent's Media Cloud (M-Cloud) is the next level of programmatic media that, simply put, takes the time and guesswork out of recruitment advertising. Driven by an Artificial Intelligence engine, M-Cloud eliminates the need for a recruiter to manually adjust where media spend will go by automatically recalibrating spend to focus on those sites that deliver the highest quality candidates, while at the same time adjusting the content to highlight the employer's highest priority job openings. The result is finding the right talent faster, reducing the cost needed to find them, and freeing up recruiter's time to focus on other things — like connecting with those quality candidates," said Roopesh Nair, president and CEO, Symphony Talent.
When the system was deployed at Northwell Health, New York State's largest private employer, the results were significant.
89% increase in media-attributed applications.
23% reduction in overall media cost-per-hire.
18% reduction in overall media cost-per-apply.
51% reduction in pay-per-click cost-per-apply from programmatic shifts.
Of course, whilst a number of research projects have been working on AI capable of telling a passable joke, there's no suggestion yet that Symphony Talent will be planning to combine the two, although with the pace of development in AI, who knows?
Topics:
ai ,recrutement ,humor