I Want It Now! [Comic]
DZone's Guide to
I Want It Now! [Comic]
Don't argue with him, just orchestrate him already.
Join the DZone community and get the full member experience.
Join For Free
Learn how to migrate and modernize stateless applications and run them in a Kubernetes cluster.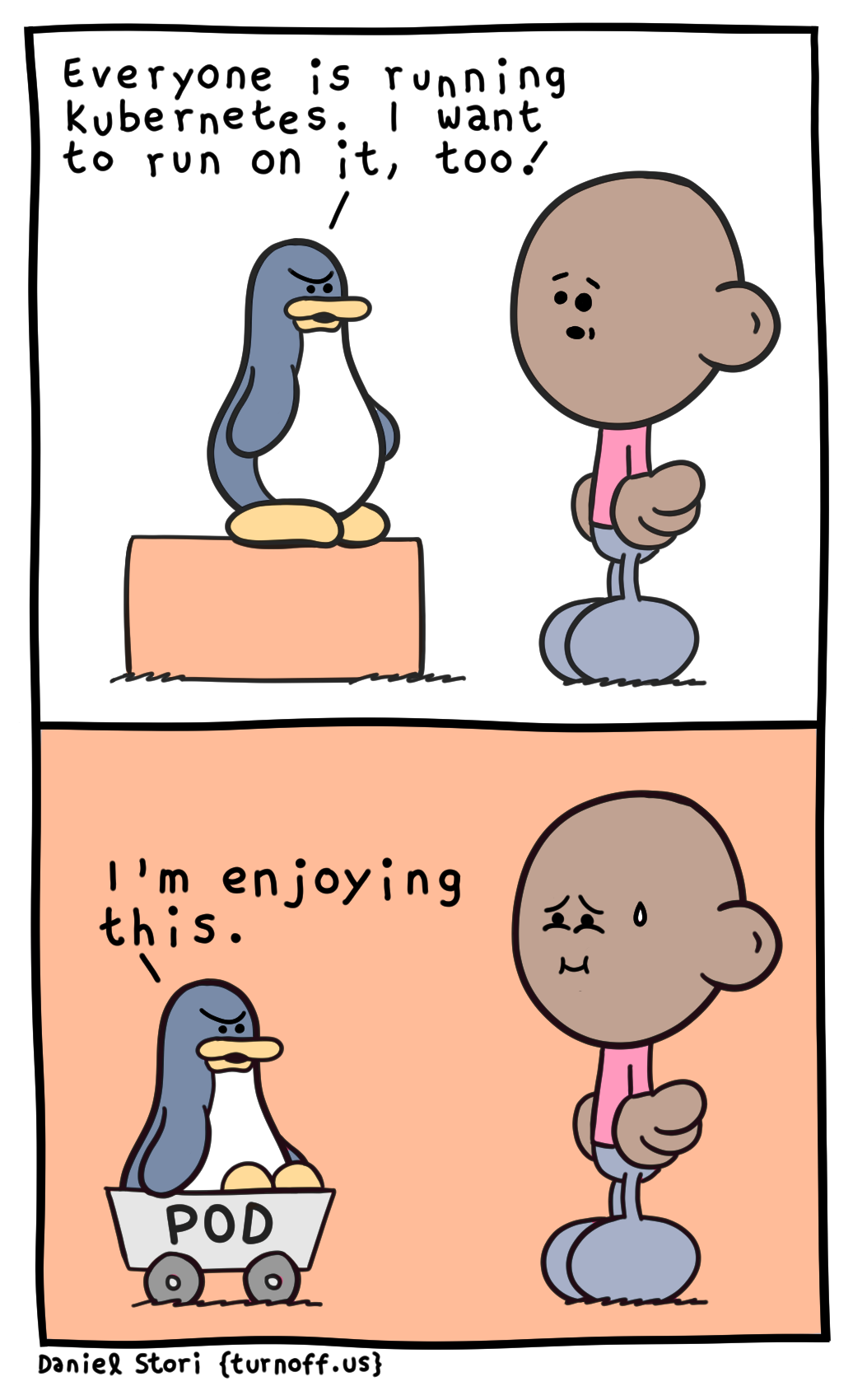 Topics:
comic ,kubernetes ,cloud ,linux ,kubernetes pods
Opinions expressed by DZone contributors are their own.