Improving Cyber Skills in the Workforce
Improving security knowledge among devs is a common theme in most software companies. See what one company is doing to make this process fun.
Join the DZone community and get the full member experience.
Join For Free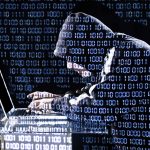 Cybercrime costs the UK several billion pounds per year. Indeed, a recent government report showed that 46% of all businesses identified at least one cyberattack in the last year, with 74% of directors regarding cybersecurity as a high priority issue for them.
Despite this level of priority, organizations struggle to attract the talent they need to keep up with the constant arms race they face with hackers and other cyber criminals.
It's led to projects such as InterACE, which is an international venture attracting the best cybersecurity minds from universities in the UK and US.
It's a competition that was born last year as a Cambridge v Cambridge battle, that saw the finest hackers from Cambridge University and MIT do battle. This year, the event was opened up to have a preliminary stage that featured teams from 12 universities who have been designated as Academic Centres of Excellence in Cyber Security Research.
Whilst the event itself was hosted at Cambridge's William Gates computer science lab, all of the action took place within the CyberNEXS platform of event sponsor Leidos. This is a virtual environment where a number of 'cyber war games' can be conducted.
For Inter-ACE, the game revolved around a fictional power company that had experienced a number of cyberattacks that threatened not only the company's nuclear facilities but also therefore critical pieces of national infrastructure.
The teams were tasked with regaining access to the networks and then securing them from further incursions, whilst maintaining the accessibility of network services. Points were scored for a wide range of things, with the leaderboard updated constantly throughout the afternoon. At stake was the £6,500 first prize.
"Leidos is a strong supporter of STEM activities and sees its importance in attracting and inspiring cybersecurity talent. By introducing students and professionals to CyberNEXS, we hope to increase their interest in this evolving field, and grow the future workforce to support critical global missions," Leidos say.
Improving Skills
The gamified approach taken by the CyberNEXS platform has been taken to a wider level by London-based startup Secure Code Warrior.
They aim to ensure that developers and IT departments produce secure code that eliminates the kind of poor security practices that make organizations vulnerable to cyberattack. They're taking aim at the traditional training offered to developers and have built a gamified platform that gives developers engaging and interactive exercises that not only allow them to learn security best practices but by competing against their peers, they believe that it will ensure more sustainable learning.
Security Partner Resources