Inside the Linux Kernel [Comic]
DZone's Guide to
Inside the Linux Kernel [Comic]
Take a look at the magical world inside your Linux kernel. From terminals and their processes to ssh daemons, see how they all work together in perfect harmony.
Join the DZone community and get the full member experience.
Join For Free
Discover how quick and easy it is to secure secrets, so you can get back to doing what you love. Try Conjur, a free open source security service for developers.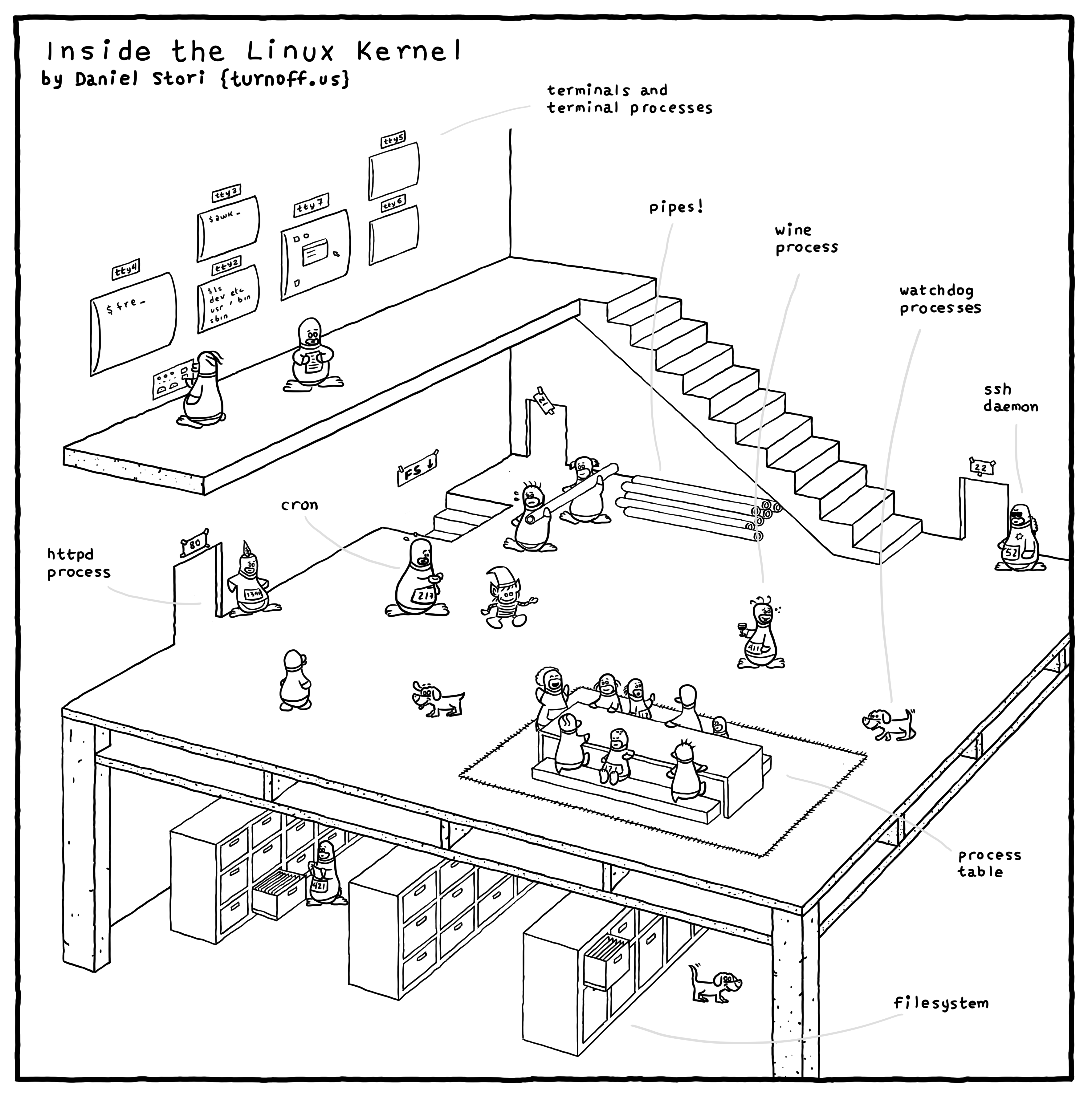 Conjur is a free open source security service built by DevOps engineers. With integrations with all your favorite tools and an easy way to secure secrets, it's a no brainer. Come check it out!
Topics:
linux ,comic ,sysadmin ,devops
Published at DZone with permission of Daniel Stori , DZone MVB. See the original article here.
Opinions expressed by DZone contributors are their own.