Introducing ZK 8.5
DZone 's Guide to
Introducing ZK 8.5
ZK, the open source Java Web framework, has been renowned for its "Ajax without JavaScript" since day one. But now, ZK has decided to befriend JavaScript. What's the catch?
Join the DZone community and get the full member experience.
Join For Free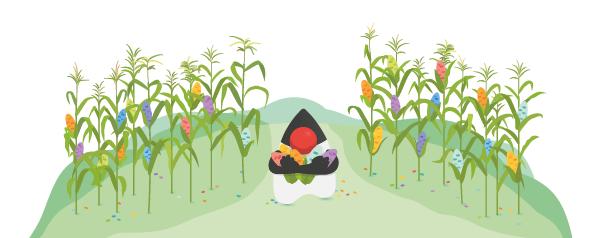 "Ajax without JavaScript" is derived from ZK's server-centric architecture, which uses a desktop-like programming model to shield developers from JavaScript and complicated server-browser communication. The focus on server-side Java application development makes it easier to leverage backend data and services such as Java EE and Spring. Since no business logic is ever exposed to the client, developer productivity increases, and enterprise security concerns decrease.
While productivity and security remain critical for enterprise applications, we cannot deny that front-end technologies have evolved significantly in recent years, from fancy Bootstrap templates to the usability and dynamics of various web components and JavaScript widgets. This is where we decided to make changes. In ZK 8, we allowed developers to easily integrate and reuse any third-party JavaScript widgets or front-end solutions.
This new approach combines the simplicity and security of the server-centric architecture with the beauty and dynamics of the evolving client-side technologies.
The shadow components were introduced to easily turn Bootstrap templates and off-the-shelf HTML pages into dynamic web pages with MVVM data binding in Java. Data-handler and client-side command binding made it extremely easy to incorporate any third-party JavaScript libraries while allowing you to still enjoy the equally important server-side integration and security. All of these efforts allow developers to stay true to their Java roots, while effortlessly staying current with front-end innovations.
The new ZK 8.5 takes the best of ZK 8 and continues to push the innovation envelope. A major improvement on MVVM data binding at the client side enlivened pure HTML content with minimal effort. The Fragmentcomponent, in combination with Service workers, allows for caching and managing offline user data and easier Progressive Web Apps (PWAs) building. It also enables more accurate control on the client side, such as mouse cursor position, pressed keys, and entered and selected text.
In addition, 24 freshly baked modern themes take your application to the next level and provide a variety of choices that match different business needs. You can also include multiple themes in the same application to provide a personalized experience for your end users. The built-in WebSocket improves the server push performance and serves as a great tool for analyzing big data in the most efficient way. Other advancements include the introduction of the splitlayout component, an enhanced frozen component, stacked Font Awesome support (thanks to user "szediwy"), HTML5 browser history management support, source map for WPD debugging, and much more.
ZK is made by Java developers for Java developers. The upcoming ZK 8.5 provides a great balance between the required server-side security and integrity and the client-side usability, look, and feel. Join us this fall and harvest JavaScript from Java roots!
Topics:
java ,web dev ,javascript ,ui framework ,enterprise java
Opinions expressed by DZone contributors are their own.
Web Dev Partner Resources