Benefits of Hybrid App Development With the Ionic Framework
DZone 's Guide to
Benefits of Hybrid App Development With the Ionic Framework
Developing your hybrid mobile app with the Ionic framework lets you quickly create versatile cross-platform apps with a unified look and feel.
Join the DZone community and get the full member experience.
Join For Free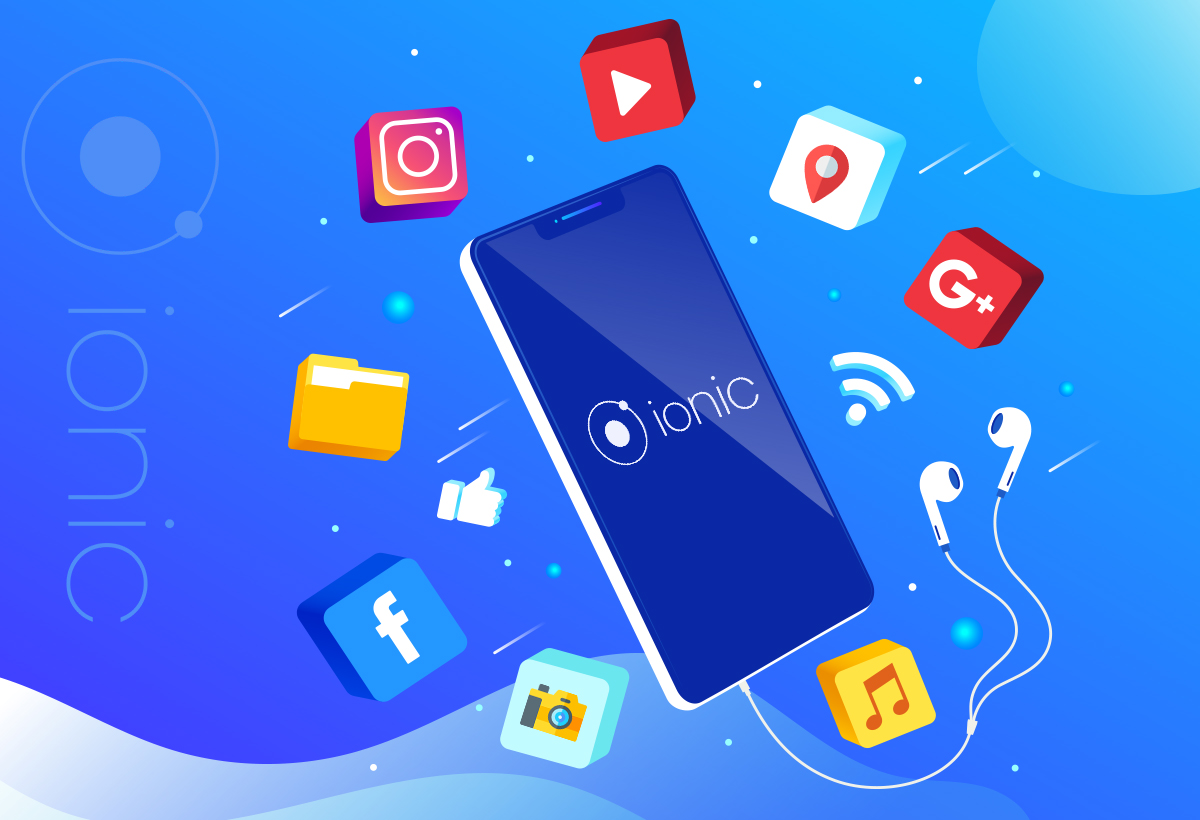 These days there's a mobile application for everything: dating, music, insurance claims, gaming, email, ride sharing, and so forth. By the time that you imagine an application, it's most likely available for download. More importantly, as clients connect with organizations, they hope to work with them by means of their smartphones.
Hybrid mobile app development with Ionic guarantees that you have the speed of web advancement alongside the customized client experience that comes through local portable application improvement. These Ionic framework applications are worked through HTML5, CSS, and JavaScript web measures and run inside a compartment that lets them be introduced likewise to a local application. Furthermore, once made, you can distribute your hybrid application in the Apple, Google, and Windows App Stores.
The Ionic framework is an AngularJS based structure that enables a developer to utilize a combination of a few programming languages, like HTML5, CSS, and JavaScript. With the assistance of these languages, hybrid app developers will have the capacity to outline innovative UI and present easy-to-understand features for their targeted audience.
Platform Independent Framework
Ionic can recognize the platform specific advanced CSS proportional to the native look and feel on different mobile operating systems. It reduces the requirement for code changing as it gives the codes of mobile-optimized HTML, JS, and CSS components. Aside from this, Ionic incorporates into AngularJS, which turns into a robust structure that makes code more manageable. This aids businesses to develop their app with fewer developers which ultimately reduces mobile app development cost.
Cross-Platform Mobile App Development With Ionic
Building an application without a moment's delay is essential, and it should be compatible with all mobile devices. However, Ionic takes less time, resources, and effort, and aids in giving a unified look and feel. Besides, Ionic helps with building applications quickly and with expertise, and deploys standard tools with a solitary code base.
Default User Interface
Ionic has many default CSS and JS parts that cover the vast majority of the basic things you need to make a mobile application. For example: sliding menus, shape inputs, caches, routes, tabs, sliding boxes, and much more. The default styles are basic, smooth, and you can without a doubt redo them by adding pre-defined CSS classes to the component.
Based on AngularJS
With regards to creating mobile and web applications, AngularJS is a broadly preferred framework for designers. The extensions to HTML's sentence structure offered by AngularJS are extremely useful for mobile app designers. The Ionic structure utilizes AngularJS to offer a bunch of center functionalities to the designer with the goal that they can incorporate alluring components into the application. AngularJS is an ideal approach to make program based applications, while with the assistance of the Ionic structure, versatile designers can make hybrid applications and web applications.
Utilizes Cordova Plugins
Plugins play an essential part in Ionic application development. Modules are coded in JavaScript and come appended to the application. Ionic framework application development utilizes Cordova plugins to help designers in accessing different components of the versatile framework- for example, camera, GPS, and so on. According to your business and offered administrations, mobile app developers can utilize any of these modules to build their ideal mobile application.
Topics:
mobile ,mobile app development ,ionic ,hybrid app development
Opinions expressed by DZone contributors are their own.