IoT Foundation — What Can Become Connected?
Well, this is going to be short blog post because the answer is just about everything. But since you are here, let's look at a few great examples and dive a little into what the Internet of Things can do when connected to devices.
Join the DZone community and get the full member experience.
Join For Free
IoT Examples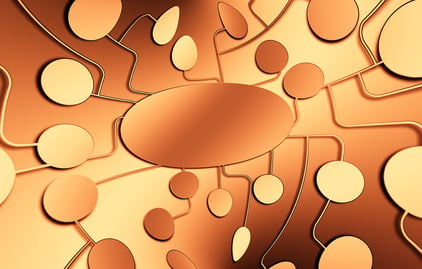 Since any device can become connected, the imagination is the limit. Here some great examples of IoT:
Home
Arguable the largest and most well-known area where IoT is applied. We see connected thermostats (Nest, Hive), smart alarm systems (iSmart Alarm), smart lighting (Philips Hue), smart showers, and even locks and peephole systems (Peeple). There are hubs available to manage all your home devices from one point (Samsung SmartThings) and you can even phone your pet while you are away (PetChatz).
Health
Health is a big part of the IoT industry as well. With many wearable devices to track your sleep, fitness levels, and heart rate (Apple Watch, Misfit). Devices like Myo are being used in operating rooms, and Google is working on a wearable device for diabetics to measure blood sugar levels. Whether personal health and fitness or in professional environments, IoT is enabling us to better track, view, and understand health.
Business
The business applications of IoT may be lesser known but are nonetheless prevalent and growing. It's also knows as IIoT (Industrial Internet of Things). Smart farming is applied in many countries to give farmers more precision (see more here). Companies are predicting service and maintenance needs through smart machinery and parts (Timken, SmartFactory). We see IoT everywhere from improving tracking in supply chains to predicting maintenance needs and achieving energy savings.
IoT Enables Devices to Do More
Let's have a look at how devices can be improved through IoT:
Remote Access
Kicking off with the most well-known aspect of IoT, remote access. IoT allows your devices to be accessed remotely. This can be to turn them on or off or to view faults. Remote access is possible between one user and a single device or from one user to multiple devices.
Data Collection
Whether in the B2B or B2C space, collecting usage and performance data is vital. You can understand how and when a device is active, how long and therefore predict maintenance needs. When a device has broken down you can determine what the fault was and send the right technician with the right equipment.
Over the Air Updates (OTA)
Just like your smartphone updates over the air, so can many IoT enabled devices. The best known example is the Tesla Model S car. Anything that is influenced by software in this car (and let's be honest, most things in cars are now software based) can be updated and improved over the air. Devices can be improved, additional services offered and revenue streams created through OTA.
Some More Resources
Learn more about IoT and its applications in these articles:
IoT
Foundation (framework)
Published at DZone with permission of Anatoly Lebedev, DZone MVB. See the original article here.
Opinions expressed by DZone contributors are their own.