IoT in Manufacturing: How You Can Benefit
DZone 's Guide to
IoT in Manufacturing: How You Can Benefit
Take a look at the numerous ways IoT can augment manufacturing to bring it fully to this century and prepare industry for the future.
Join the DZone community and get the full member experience.
Join For Free
As the manufacturing industry gets competitive, adopting the latest technology is one of the sure shot ways for achieving unprecedented success. With IoT being the latest buzzword in the technological space, and the number of connected devices approaches 200 billion, it is only natural for manufacturers to embrace it to reap the numerous benefits that IoT offers. By connecting several hundred smart devices in an intelligent network, IoT helps manufacturers transform their operations and create enterprise value in the process.
IoT Services: An Overview
With every industry capitalizing on IoT, there are myriad solutions being offered by organizations that combine software for multi-protocol gateways, data analysis platforms, hardware for gateways and edge computing, and the entire IoT server framework. Encapsulating the entire maturity cycle, right from smart sensors and gateways to cloud and smart analytics, IoT solutions in the manufacturing space are enabling organizations to augment their shop floor processes, and build products that cater to the distinct needs of customers across the globe:
Management and control of data collected from sensors, gateways, and system layers.

Descriptive, predictive and prescriptive analytics for real-time data visualizations using Tableau, Jaspersoft, and Microsoft Power BI.

Microsoft Azure or Amazon EC2 cloud support for unlimited data storage on the cloud.

Web API development to manage all connected devices from a single interface.

Data aggregation for BI purposes.

MongoDB and Hadoop implementations.

Big Data analytics for efficient decision-making.

Hortonworks platform solutions.

Device integration for numerous device endpoints.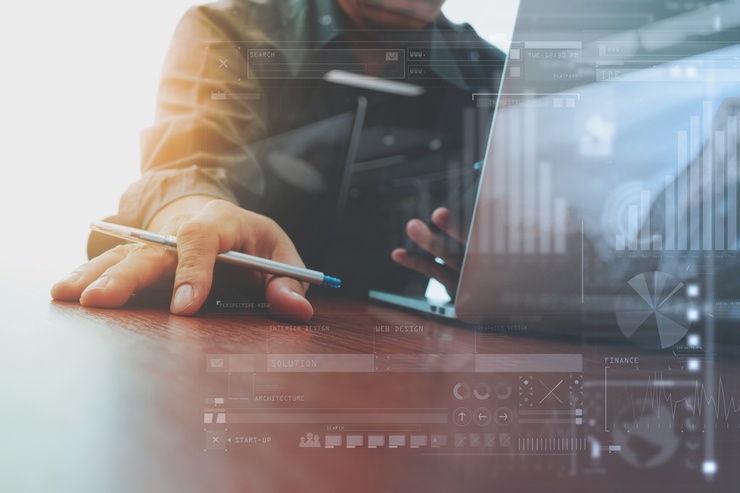 Frameworks and Accelerators
Several frameworks and accelerators are available that leverage a variety of top-notch software, development tools, and APIs to integrate IoT solutions easily and quickly. These frameworks are enabling manufacturers to achieve faster time to market through smart manufacturing. The built-in distributed intelligence capabilities and frameworks and APIs for custom development facilitate the delivery of customizable and scalable products at reduced costs.
IoT frameworks are designed keeping in mind the several distinct requirements of various industries; expert knowledge in communication protocols, device management, software and hardware configurations facilitate seamless interaction between sensors, machines, business, and the cloud. The highly diverse IoT environment is compelling organizations to offer flexible frameworks across Edge and Gateway solutions encompassing an assortment of features: Qualcomm based Snapdragon board, high speed processing, connectivity through Wi-Fi 802.11 a/b/g/n, Bluetooth 4.0, ZigBee, Zwave, Proprietary RF, 3G/4G/LTE etc, development kit support for Linux and Android in addition to support for cameras, USBs, Ethernet, GPS, Speakers etc.
IoT in Manufacturing: The Benefits
The manufacturing sector necessitates the need for highly efficient processes, control, and supervision. IoT enables manufacturers to achieve all this and more:
Manufacturing Insight: IoT enables manufacturers to connect machinery and control systems together, allowing them to get deep insight into the manufacturing process.
Data Analysis: Because data is continuously collected from all the machinery, it can be analysed using Big Data for significant and valuable decision making.
Automation: By connecting devices and processes together, manufacturers can enable workflow automation to optimize production processes without much human intervention.
Remote Management: By connecting different factory equipment in a network, manufacturers can remotely manage and control that equipment from any location, resulting in smarter expenditures.
Energy Management: Sensors embedded in shopfloor equipment provide insights into power consumption, helping manufacturers balance peak times and prevent costly surpluses.
Reduced Downtime: IoT enables real-time monitoring of the entire manufacturing process, allowing manufacturers to assess the quality and efficiency of each machine, ultimately reducing downtime.
Proactive Maintenance: Health assessment of machines becomes easy with IoT, helping manufacturers determine when repairs are needed to ensure seamless production.
Safety: IoT enables workers to communicate with machines and apps, providing a real-time view of the ongoing activities. Such communication helps in predicting mishaps and responding to emergencies in time.
High ROI
In manufacturing, IoT has great potential to augment the production process and take the industry to the next level of success. By connecting numerous devices, machinery, and equipment in an intelligent network, IoT is able to generate substantial business value that is driving innovation and enabling manufacturers to achieve a high return on investment.
Topics:
iiot, iot connected devices
Opinions expressed by DZone contributors are their own.