IoT Tutorials for Hobbyists and Professionals
DZone 's Guide to
IoT Tutorials for Hobbyists and Professionals
We take a look at tutorials and articles on IoT projects and platforms you can use to create your own IoT projects, whether as a hobbyist or pro developer.
Join the DZone community and get the full member experience.
Join For Free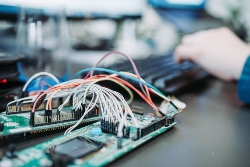 Interested in getting started with your own IoT project at home? Or are you embarking on a new IoT project at work? Either way, we've got some great tutorials on getting started, opinions pieces that examine different platforms you can use, and the benefits IoT devices and tech can bring to your development projects.
Ready to get started? Then get to reading!
IoT Projects for Hobbyists
Professional IoT Projects
Topics:
arduino, iot, iot developers, iot development, iot hobbyists, iot platforms, iot projects, open source iot projects, raspberry pi
Opinions expressed by DZone contributors are their own.