IoT, Wearables, and Fashiontech at WearIt Berlin
DZone 's Guide to
IoT, Wearables, and Fashiontech at WearIt Berlin
The WearIt Festival put the incredible work going into wearables on display, with looks at the latest consumer and IIoT clothing as well as skin implants.
Join the DZone community and get the full member experience.
Join For Free
Last week, the WearIt Festival returned to Berlin. The festival offered a fascinating insight into the state of play of wearables, with a focus on wearable clothing (as opposed to watches or other pieces of hardware). It's a fashion-conscious conference where you can expect to see bespoke museum pieces typically worn once by a celebrity and live their lives in art exhibitions. Women were overwhelmingly represented as both speakers and attendees, a nice change for a tech conference, as they can often be male dominated.
The conference showcased the biggest names in the business, including the founders of Cute Circuit, who have been involved in wearable clothing for over a decade and were responsible for the first connected shirt back in 2004. Another company featured was Wearable X, who recently launched connected yoga pants.
Using vibration feedback, the pants encourage you with gentle pulses around the hips, knees, and ankles. Connect to your smartphone and your pants will do the work.
Their connected clothing has included vibrating underwear that you can control remotely by a partner and sports jerseys that let you receive real-time haptic vibrations so you can "feel the excitement of every highlight in the game." It's unclear how financially viable such creations have been. Most garments don't come cheap (the yoga pants retail at $300) and so far there's no demonstrated evidence of their ability to scale.
Manufacturing and scaling difficulties were recurrent examples of the difficulties in wearables throughout the conference. That said, Cute Circuit recently partnered with Chanel to create a range of connected bags as part of Paris Fashion Week in February, which sold out. Perhaps the most pleasant wearable showcased was the Sound Shirt which allowed deaf opera goers to feel the music of a live symphony orchestra.
The conference also gave credence to the success of industrial and enterprise wearables and as Thomas Gnahm noted in the opening keynote:
"We had early adopters but reality came in. We don't think the hype is gone but rather you have to ask what makes a successful product in the wearables sector?"
A smattering of enterprise and industrial wearables were on display, including jackets worn in a factory that had sensors in the back so that the wearer was aware if something was coming behind them that could hit them in the head. Also exhibiting was Lunative, one of the few wearables with a demonstrated ability to scale (a single order to an automobile company for 8,000, for example). Proving that yet again, whilst it might be consumer gadgets and ideas that make the news, it's those working in the big end of town that makes money and sustains themselves long term.
Wearables are also finding their way out of fashion and industry into more worthy use cases. Anna Schwarz-Pfeiffer highlighted an interesting research project from the University of Niederrhein aimed at helping elderly people to access transport and other services they require on a regular basis. Students proposed a belt loaded with the information needed to purchase tickets or products required based on location or proximity to specified devices. This means that the user doesn't need to know how to operate a device for it to work as intended, but with many current wearables single purpose, we were left wondering what happens if requirements change? Whilst wearables may be simple to use, reprogramming one isn't.
One of the most technical parts of the program that wasn't 'connected' was the evolution of textiles, with companies such as Frauhofer IZM and statex providing the tech behind the fabrics in creations such as Project Jacquard. The hardware is getting smaller (even the batteries) and you can expect more developments in this area.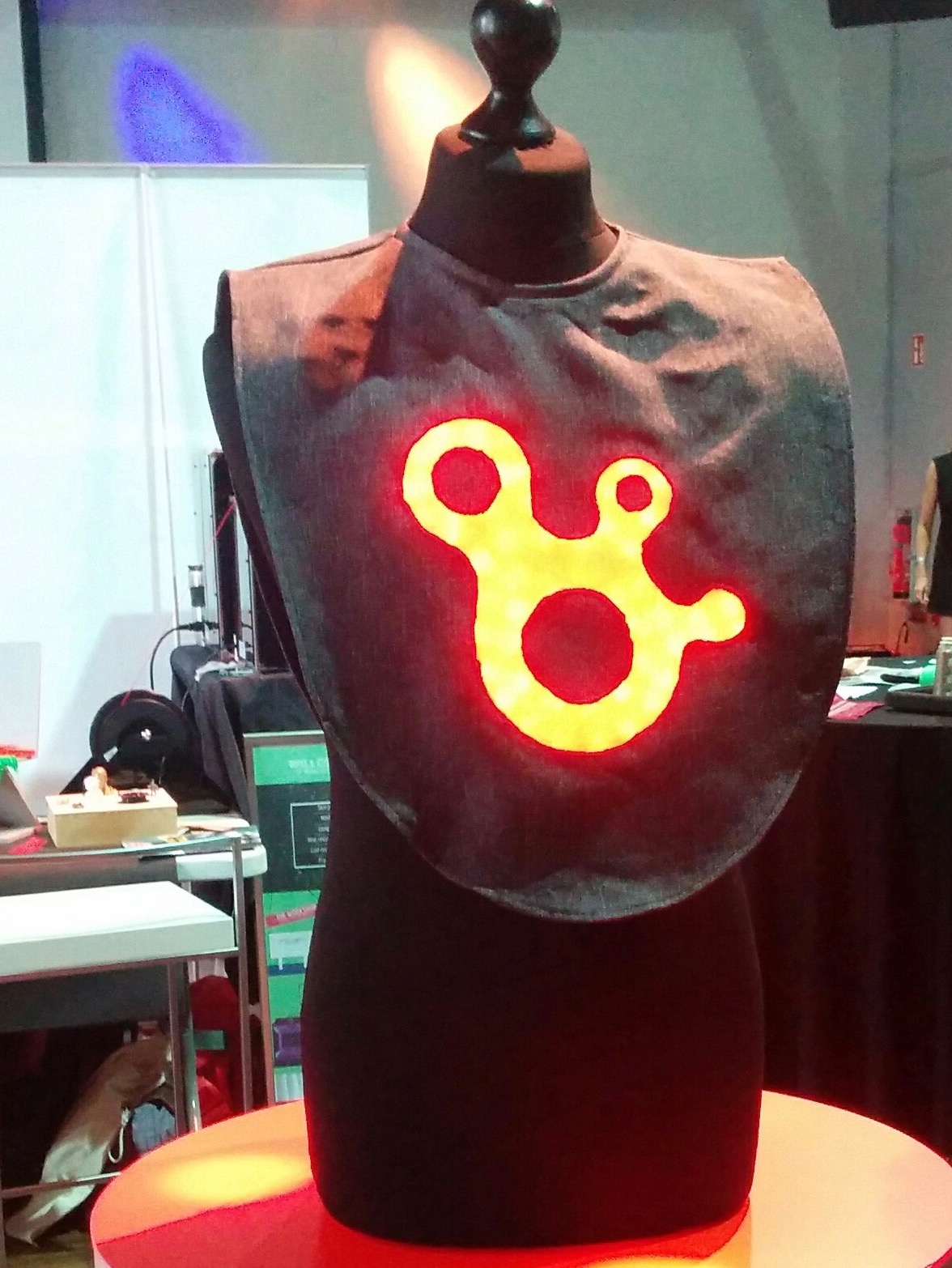 It feels that announcements about how great Berlin is for particular tech industries occur on a regular basis, and another impetus for innovative tech ideas came with the announcement of a forthcoming 'Wear It Hub' in Berlin, plus supporting funding from the Federal Ministry of Education and Research to offer a location where startups working on wearable ideas can work and connect.
On occasion, products that are part of the wearables market have the potential to veer into the medical/health lifestyle area, and thus, open themselves up to potential 'quackery', or tenuously provable claims. Items such as sports clothing that can tone muscles, or sensors for your head that will monitor your moods. It's a fine line, and of course, history shows us examples of ideas that seemed crazy or unproven at first, that ended up revolutionizing an industry or our lives. One area of medical wearables experiencing a rise in interest is implants of basic sensors such as NFC and RFID. After wanting implants for many years, I decided to try the services of Digiwell and got RFID and NFC implants in each hand.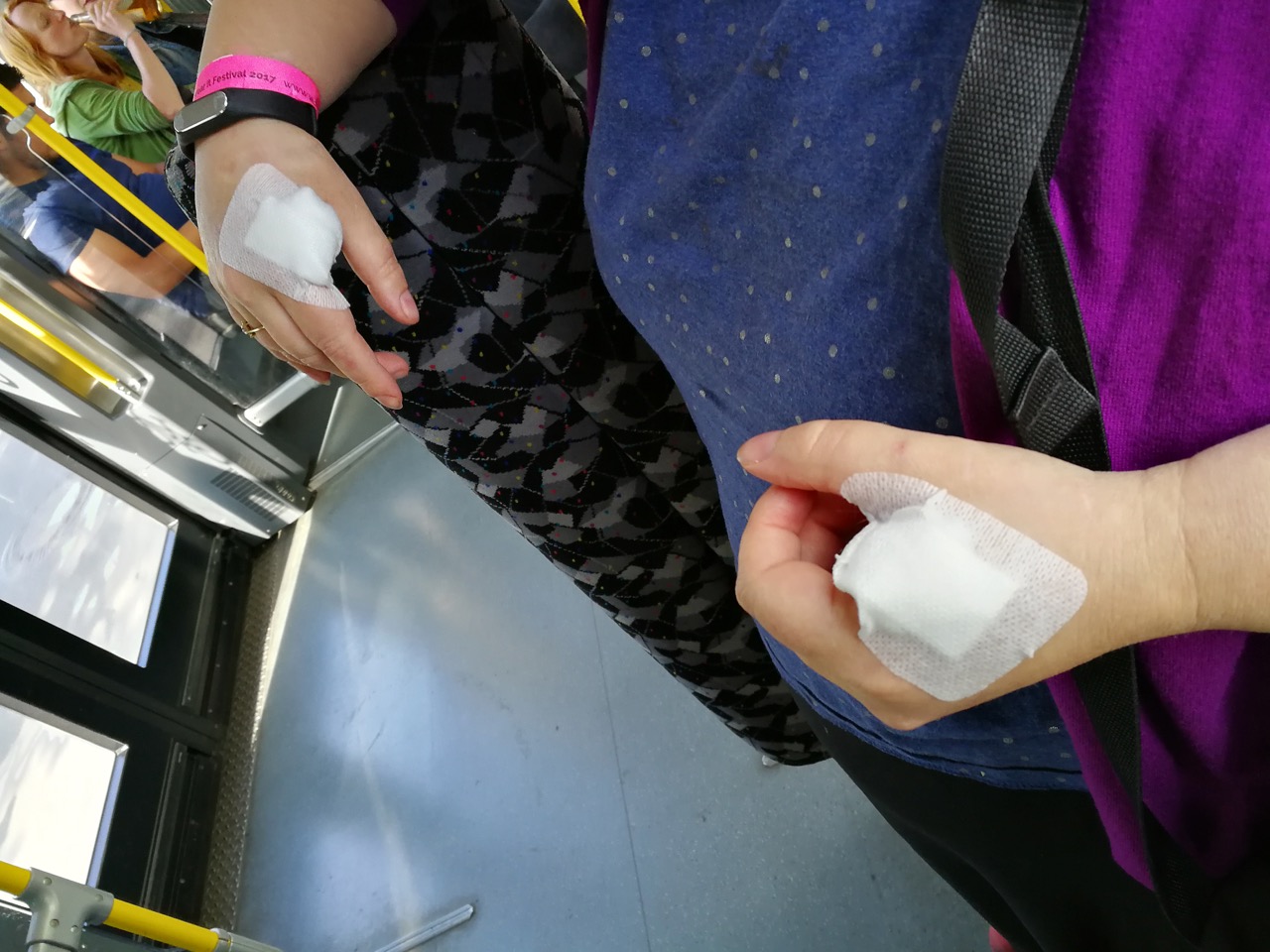 For those expecting a process akin to a major procedure, the experience was far from that — it was closer to a blood test than a spinal tap. Over in minutes, with minimal pain, this could be the future of persistent wearable tech. Expect a follow-up article soon.
Topics:
connected devices, iot, iot technology, wearables
Opinions expressed by DZone contributors are their own.