Did you ever consider the built-in paradox of "Enterprise Mobility?"On one hand, mobile apps and mobile technologies are changing at an increasingly rapid speed, while on the other hand enterprises require technology that supports their needs for stability, security, scalability, governance.
The characteristic to be fast, agile, and enterprise-grade has driven the market towards to various technologies that support the development and management of mobile apps - most notably the concepts of Mobile Application Development Platform (MADP) and Mobile Infrastructure Services - and enterprises that want to benefit from mobile apps for their employees, partners, and customers are strategically selecting their way forward.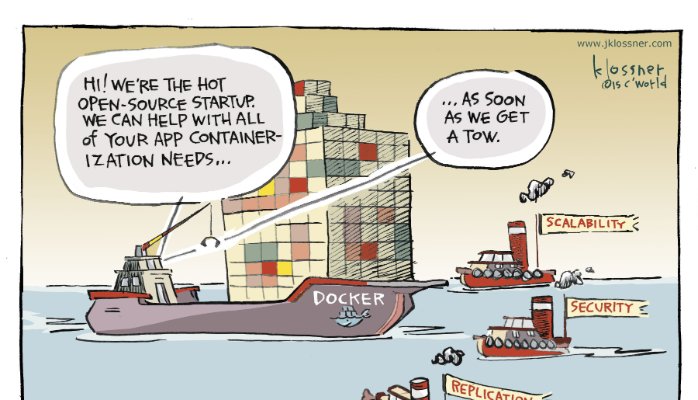 I recently stumbled upon the illustration above - while it refers specifically to a case of a particular company, that according to ComputerWorld.com wasn't as fit to serve the needs in the market, it perfectly depicts the concerns that most organizations have: how to get the best of both worlds, the agile start-up'ish tools that accelerate your mobile apps, and the rock-solid enterprise-grade technologies that make you comfortable you are jeopardizing your entire IT strategy and architecture.
As the case above illustrates, you need to be careful when selecting the one-technology-to-rule-them-all - chances are that while there may be certain tempting characteristics to anything from HTML5 and responsive web through to containerization and hybrid apps, they will not by default make you able to deliver the best mobile User Experience with the best Enterprise grade level of IT that most companies need.
To answer the question in the headline: No, there is not
But there are tools and solutions that make you more in control of the enterprise-grade requirements, while also supporting the agility requirements of your business.
Want to know more about how to approach this?
Have a look at the most recent reports from Gartner and Forrester on how to deal with technology platforms and services that support your mobile apps in the enterprise.
- Christian Staalby, AGM, Kony