Is Your Kanban Board Missing This Crucial Property?
DZone's Guide to
Is Your Kanban Board Missing This Crucial Property?
Ever wondered what the one property of a task board (or a Kanban board) is that defines whether the board adds to your success and makes your work easier or not?
Join the DZone community and get the full member experience.
Join For Free
The Agile Zone is brought to you in partnership with Techtown Training. Learn how DevOps and SAFe® can be used either separately or in unison as a way to make your organization more efficient, more effective, and more successful in our SAFe® vs DevOps eBook.
Ever wondered what the one property of a task board (or a Kanban board) is that defines whether the board adds to your success and makes your work easier or not? Do you go after the looks, the functionality, the costs or something completely different entirely (or all)?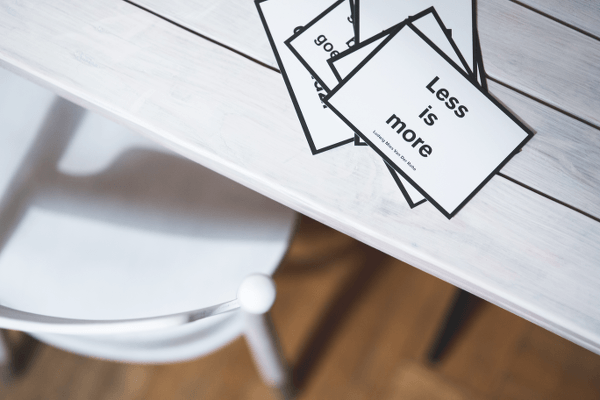 How does transferring the information from a board to your memory work anyway? According to Karl Scotland, there are three stages to establishing a Kanban board well within your mind and memory (both of which are necessary for proper utilization of the tool):
First – you develop a mental model in your mind (what you think the board looks like).
Second – the board's actual usability encourages you to keep going back to look at it.
Third - the model gets reinforced by constantly going back to the board, until you don't really need to look at it in order to know what's there.
So, the only thing we all really need from a Kanban board is usability and a design, which encourages looking at it.
The Resource
Edward Tufte wrote a great book on The Visual Display of Quantitative Information, in which he explained what are the best ways to visualize the information in order to make it readable, accessible, and effective as a means of communication with the team.
The Timeline
One of the things he mentions is the correctness of a board design based on having the time-frame along the horizontal axis and another value along the vertical one. Because what is normally presented in Kanban on the horizontal line is status, not time, it may seem to be an irrelevant piece of information. However, seeing that the status does change WITH time, there is some satisfying compliance with this time-frame rule.
The Kanban Multiverse
A reasonable Kanban board will show scope (or work areas) along the vertical and status along the horizontal line then. According to Tufte, what makes Kanban boards multi-variant (bringing more than one type of information, by use of more than one way) is the board's ability to take in a lot of details and spread them on the display in a logical and intuitively informative way.
Data Ink and Data Density
The most valuable point that Tufte makes is that the amount of data ink – the actual wording of the task description appearing on the board – should be minimal. It needs to be compressed to the very merit, as anything else will only be a distraction.
As for the data density – the amount of information held in one area of the board – it needs to be maximized in order to allow the board users to take a glance at the board and get as much from it as possible. So, shorten your task descriptions and place the cards close together on a relatively compact board.
What Makes Kanban Multi-Variant
A well designed Kanban will provide information on not only the scope and status, but on resources, work quality, priority, assignment, risks, constraints, dependencies, time, etc. There is also room for displaying information on capacity, demand, throughput, value and impediments.

The means to achieving this multi-level communication tool are task item's variations in size, color, alignment, format, location etc. With physical boards, there is also the ability to use different materials and textures to accentuate different problems. A virtual board, on the other hand, allows a vast number of graphic information in form of simple icons (priority, presence of any links within the cards, checklists, comments, due dates, employee assignment, task difficulty and many others).
Final Tip
Kanban Tool allows you to customize the way the card looks, and what type of information it holds inside. Thanks to a minimalistic design of the board, the ability to zoom in and out of the board view, and the clarity of the cards, together with distinctively different card colors, Kanban Tool allows for placing a lot of data on a small amount of space and acquiring "at a glance" information from it. All you need from a helpful Kanban board.
Topics:
kanban board ,kanban-system ,agile business management ,visual tools
Published at DZone with permission of Anna Majowska , DZone MVB. See the original article here.
Opinions expressed by DZone contributors are their own.