It's a Goal: Agile Retrospective Technique
DZone's Guide to
It's a Goal: Agile Retrospective Technique
From the soccer field to the sprint meeting, Agile connections can be made everywhere. Read more about how to score in retrospection.
Join the DZone community and get the full member experience.
Join For Free
Whatever new awaits you, begin it here. In an entirely reimagined Jira.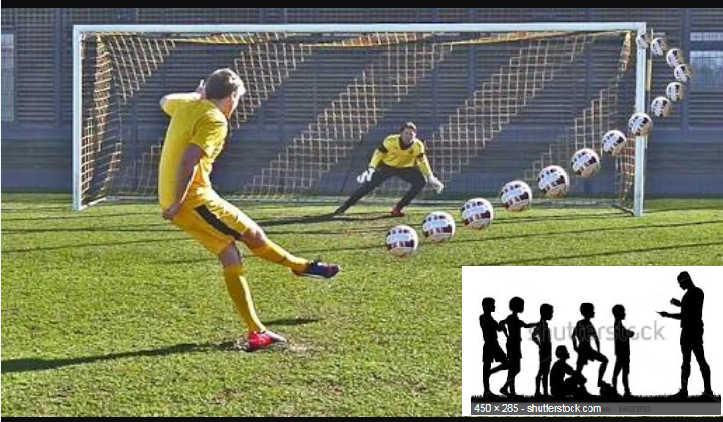 Recently, I was playing football with my friends and as the score levels were the same between both the teams, it eventually ended up in the penalty shootout. While doing it, I observed how we were self-organized to decide who would take up what (prioritizing and solving team level impediments) and then understanding the art of doing it (brainstorming, spikes) and when we needed an extra support we could reach out to to coach us in how to crack the things and get them resolved (organizational-level impediments). I've just tried to correlate this experience of mine with Agile and came up with a simple Agile retrospective or an Agile game. I could see the enthusiasm my friends had when I shared the idea with them.
Here, in the figure, the ball which goes inside the goal post represent our success stories (things that went really well) and the goal keeper is our impediment. The coach and self-organizing can be represented by the team and the coach clearing the organizational impediments.
A thought came to me that this experience was relevant to some of the scenarios that we see with teams. We come across many bottlenecks during the sprint and as suggested by Madhavi Leedla, they can be classified into two categories:
Team-level impediments that the team is stuck with but that can be resolved by the team if they work on them consciously (similar to tangles on the ground).
Organizational-level impediments that are beyond the team level and need to be escalated to the next level for resolution (similar to the trees).
So when you actually start the retrospection, we could actually ask the team to imagine the goal as the good work that they have been doing. We can also encourage the team to:
Identify the good work they have been doing so far and that they would like to continue doing;

Identify team-level impediments that they could resolve themselves, provided they really work on them;

Identify impediments that need escalation to the next level because they require support from the organization or senior management for resolution.
With this we could clearly draw a line of distinction between the team-level impediments and those that needed escalation to the next level.
Topics:
agile retrospective ,agile
Opinions expressed by DZone contributors are their own.