At Least They Didn't Hack My Microwave! [Comic]
DZone's Guide to
At Least They Didn't Hack My Microwave! [Comic]
The depressed dev is back and he's up to his usual shenanigans. This time around he's opened up the product repository, and with it, all of the company servers to hackers. But, that's not all he has to feel insecure about...
Join the DZone community and get the full member experience.
Join For Free
Discover an in-depth knowledge about the different kinds of iOS hacking tools and techniques with the free iOS Hacking Guide from Security Innovation.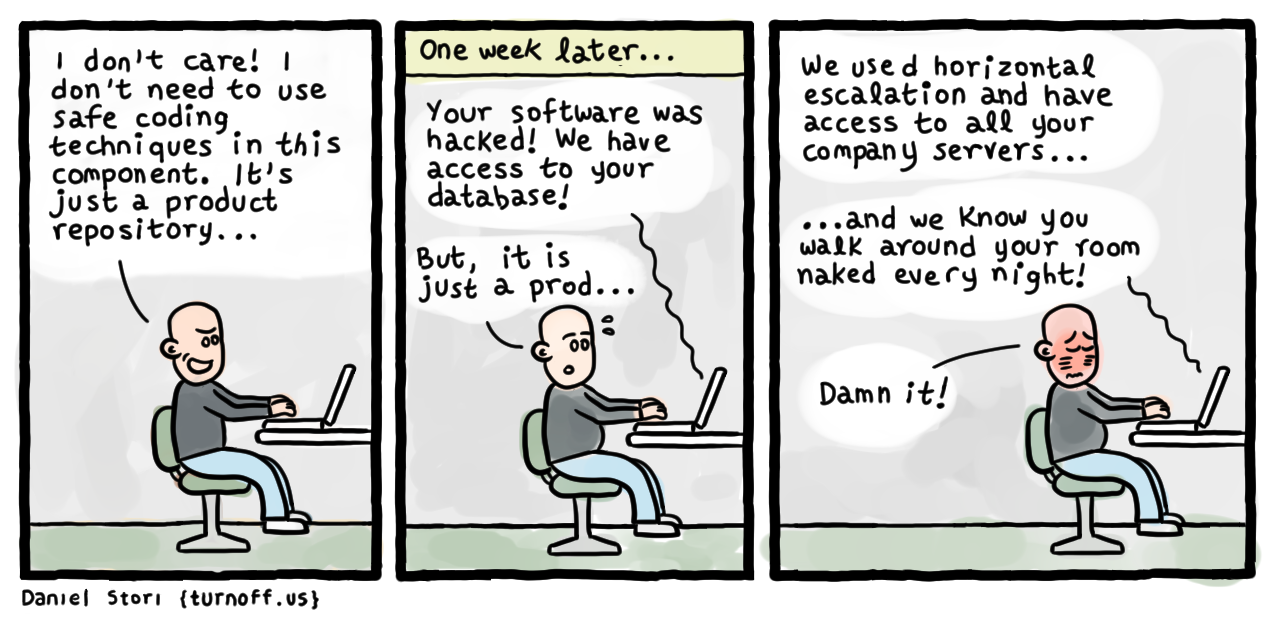 Learn about the importance of a strong culture of cybersecurity, and examine key activities for building – or improving – that culture within your organization.
Topics:
security ,comic ,hackers
Security Partner Resources
Security Partner Resources