To start with, a while back I wrote a blog post about why Java's Not Dead Yet. The imminent demise of Java is a continuing thread for many IT publications and comments on Java articles. I thought this cartoon, published recently on DZone, hit the nail on the head in an amusing way.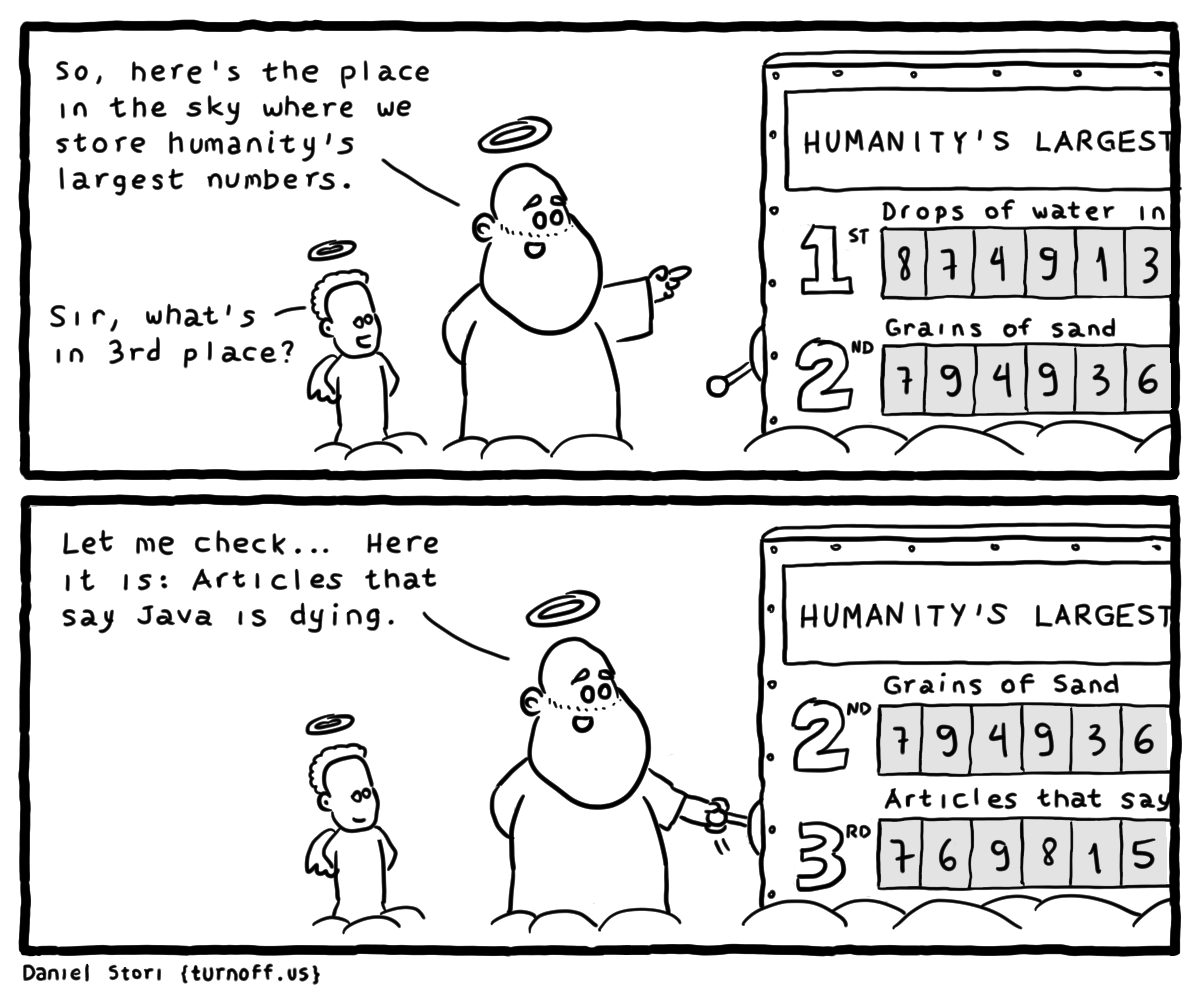 I see no sign of a decline in Java's popularity based on my activities with the Java community recently.
This Spring, a whole host of both pure Java-focused conferences as well as ones that are primarily about Java but include interesting content on a wider range of developer-related subjects, took place around the world. Let's briefly review the ones I've been to in the last three months, all of which are community-focused to some degree.
When it comes to maintaining Java's popularity as a development platform, the community and events like these are at least as important as new features that are added with each release.
Returning to the title of this blog, if you look at the definition of a ghost, two words crop up every time, which are 'spirit' and 'soul.' The Java Community spirit, "The Ghost in the Java Virtual Machine," really is the soul of Java.