Java Marches On [comic]
DZone's Guide to
Java Marches On [comic]
How much would you sacrifice for modularity?
Join the DZone community and get the full member experience.
Join For Free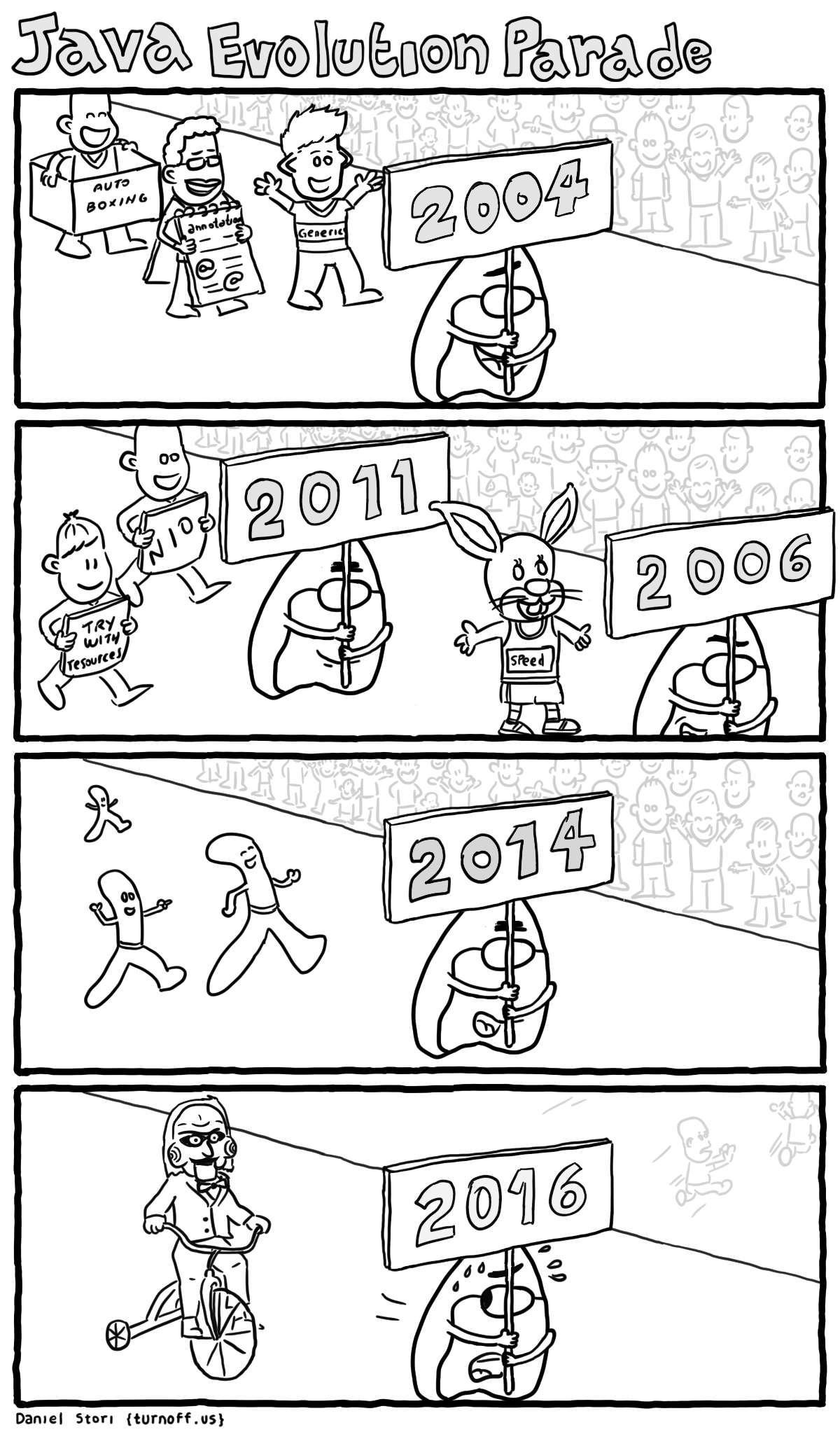 Strategies and techniques for building scalable and resilient microservices to refactor a monolithic application step-by-step, a free O'Reilly book. Brought to you in partnership with Lightbend.
Topics:
comic ,java ,jigsaw ,java9 ,humor
Opinions expressed by DZone contributors are their own.