Java Thread Life [comic]
DZone's Guide to
Java Thread Life [comic]
Those microservices-with-http kids have it RESTfully easy these days.
Join the DZone community and get the full member experience.
Join For Free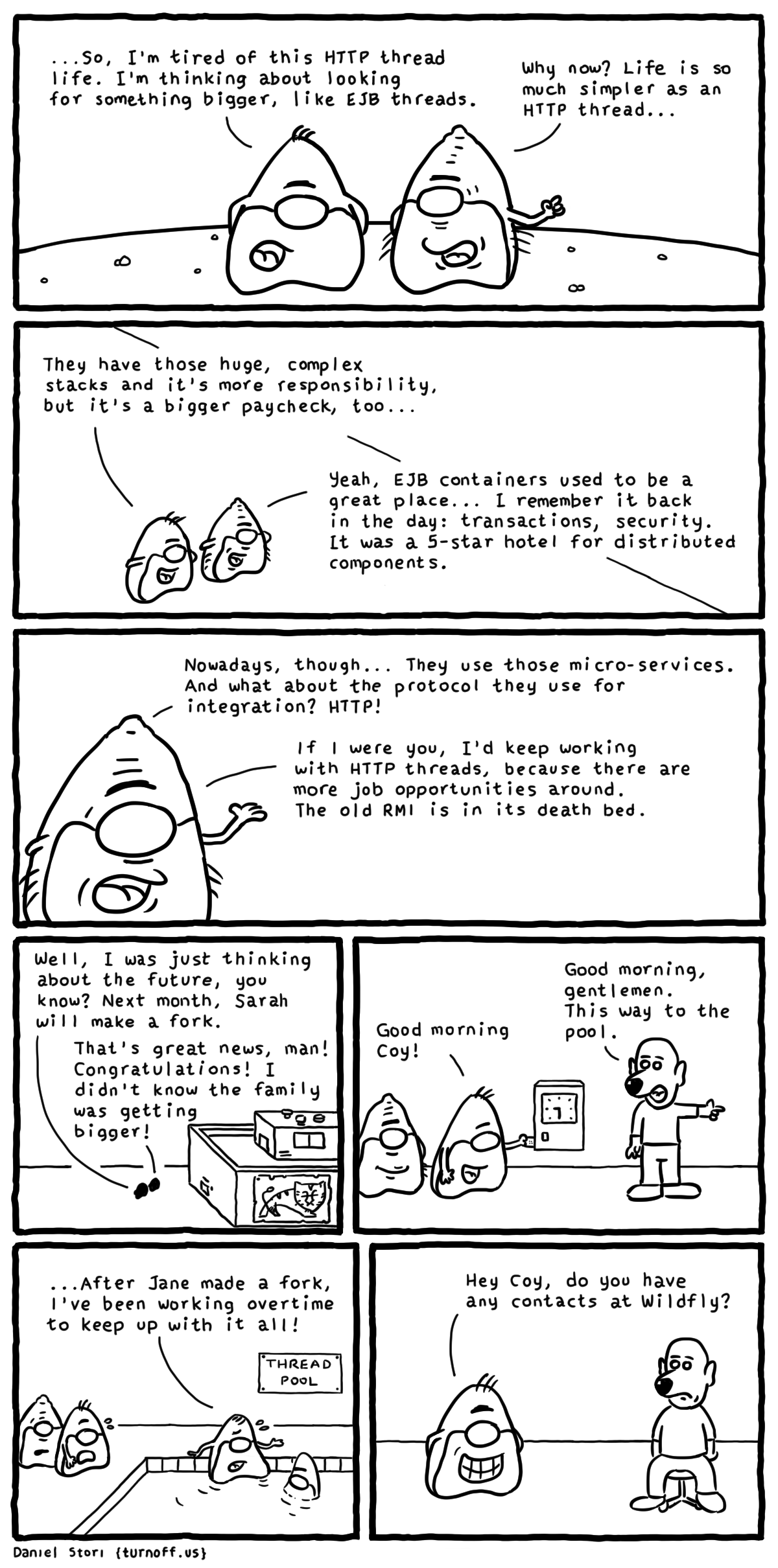 Discover how the Watson team is further developing SDKs in Java, Node.js, Python, iOS, and Android to access these services and make programming easy. Brought to you in partnership with IBM.
Topics:
java ,tomcat ,wildfly ,thread ,comic