Java Thread Life [comic]
DZone 's Guide to
Java Thread Life [comic]
Those microservices-with-http kids have it RESTfully easy these days.
Join the DZone community and get the full member experience.
Join For Free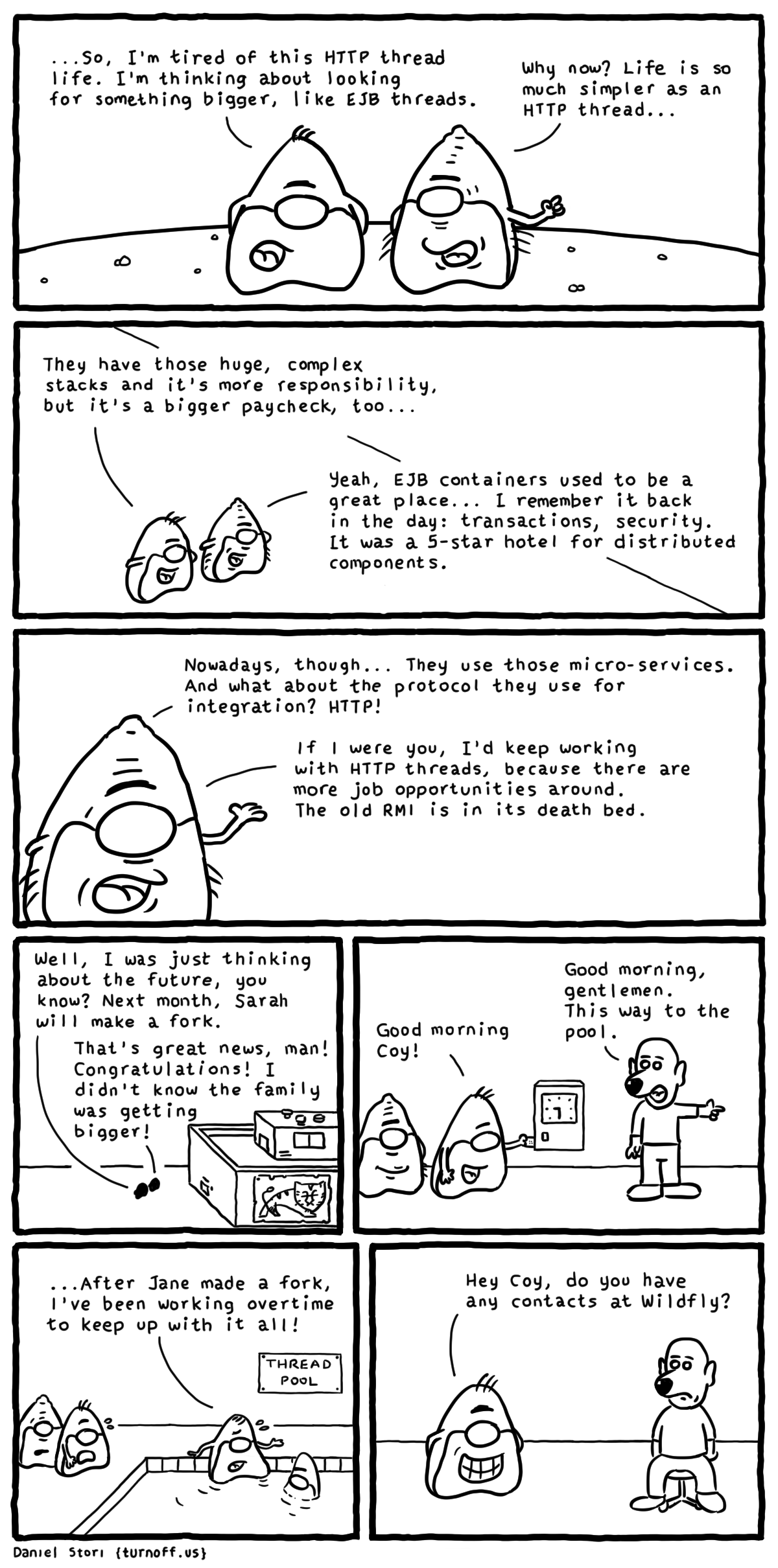 Topics:
java ,tomcat ,wildfly ,thread ,comic
Published at DZone with permission of Daniel Stori , DZone MVB. See the original article here.
Opinions expressed by DZone contributors are their own.