Jigsaw Rejected [Comic]
DZone's Guide to
Jigsaw Rejected [Comic]
Think waiting for Java's Project Jigsaw is torture? Imagine what it feels like to be Duke! Check out this delightfully morbid comic courtesy of DZone Zone Leader, Daniel Stori, and just know that things could be worse.
Join the DZone community and get the full member experience.
Join For Free
Learn how our document data model can map directly to how you program your app, and native database features like secondary indexes, geospatial and text search give you full access to your data. Brought to you in partnership with MongoDB.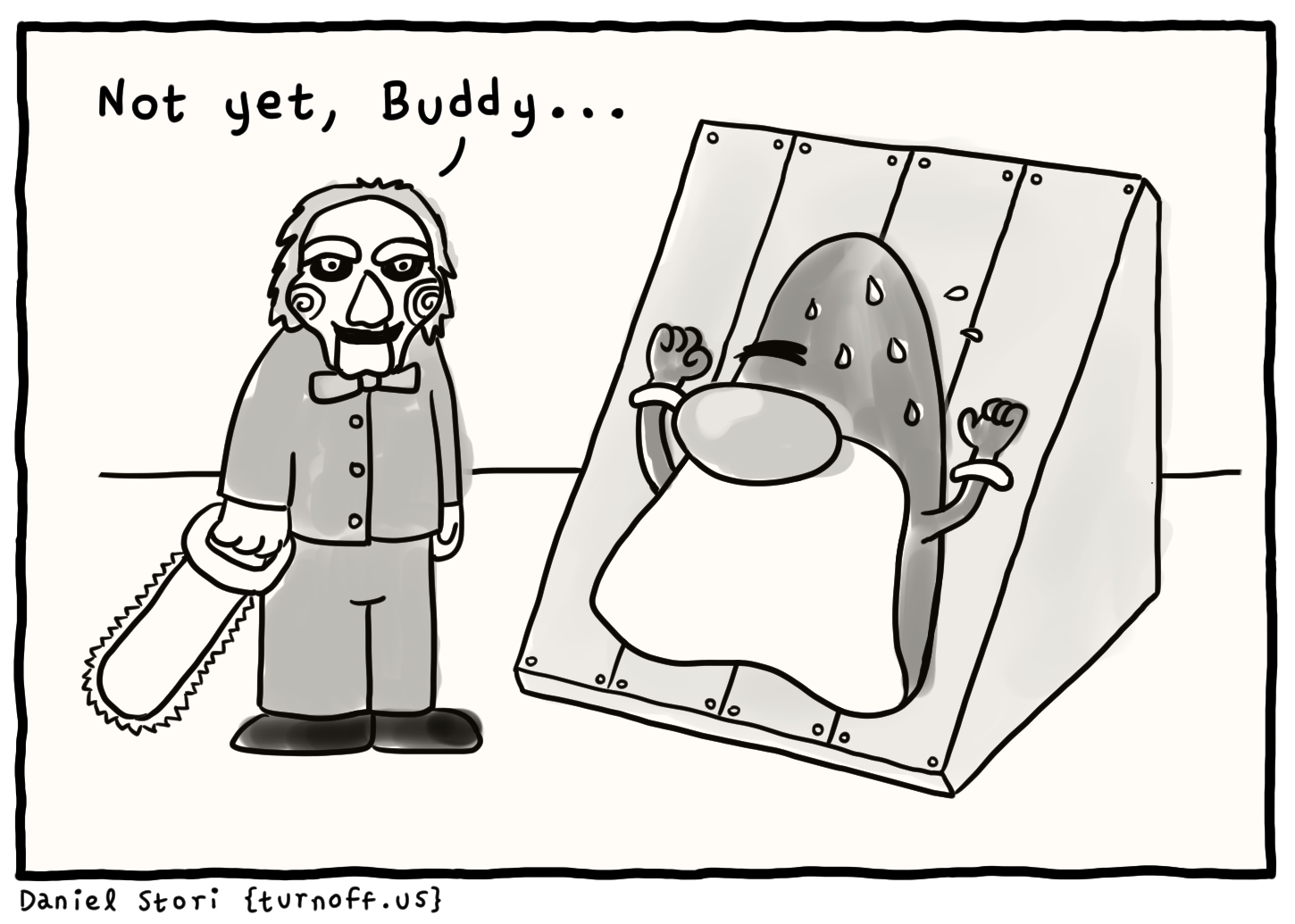 Read about it here - https://dzone.com/articles/ec-rejects-jigsaw
Discover when your data grows or your application performance demands increase, MongoDB Atlas allows you to scale out your deployment with an automated sharding process that ensures zero application downtime. Brought to you in partnership with MongoDB.
Topics:
java ,project jigsaw ,comic