Join us for the last webcast of the B2B Summer School Series!
Join the DZone community and get the full member experience.
Join For Free
The B2B Summer School Series kicked off with James Ninnivaggi of SiriusDecisions showing us how to make those crucial hours in the work week we dedicate to actually selling more productive and more effective (SlideShare). Next, James Cater and Lauren Klein of Hitachi Data Systems went in-depth about their own account management transformation and how Jive's social platform helped them enable their customers with the tools to be able to touch and reach into all parts of Hitachi Data Systems rather than settle for the traditional one-to-one relationship (SlideShare).
And now joining us for our final installment in the B2B Summer School series is Scott Santucci, Principal Analyst & Research Director serving Sales Enablement Professionals at Forrester.
All too often new sales reps sit in corporate training for a few weeks, complete the tests, and head back into the field with their binders. When they get into actual selling situations do they really have what they need to close the deal? In this webcast, Scott will challenge you to think critically about:
Creating innovative go-to market strategies, sales-ready tools, and strategic account programs.
Enabling your sales team to collaborate with buyers more effectively.
Developing impressive data-drive performance reporting and measurement programs.
Register now for the last webcast of the series!
Featured Speakers: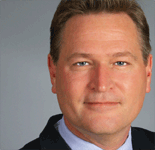 Scott Santucci, Principal Analyst, Forrester Research
Jarrett O'Brien, Sr. Product Marketing Manager, Jive Software
Joins (concurrency library)
Relational database
Sales
Data (computing)
Principal (computer security)
teams
Testing
Impressive (presentation program)
Opinions expressed by DZone contributors are their own.