Key Steps to Designing an Effective EHR Usability Assessment
This article discusses the need for EHR interfaces to be optimized and the key steps needed to design an effective optimization of an EHR Usability Assessment.
Join the DZone community and get the full member experience.
Join For Free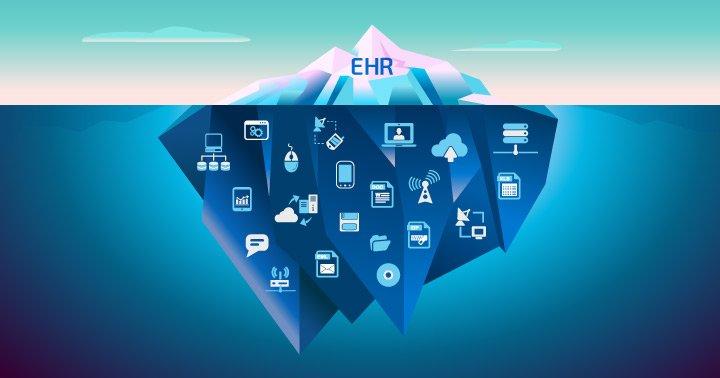 The design of EHR systems is constantly improving, but as time goes on, EHR end-users are not fully satisfied with their interfaces or the amount of time they are spending on data entry and navigating through the less than perfect system. This means that every now and then, the EHR interface needs further optimization.
At the same time, effective optimization of EHR systems cannot be achieved without a flawless usability evaluation.
EHR Usability: What Is it?
In short, usability is the capacity of a system to provide an effective, efficient, and satisfactory interface for its users. Hence, assessment of system usability focuses on how quickly and well users can learn and use the system to meet their goals.
The success of the usability assessment is closely linked to the sequential and thorough evaluation of the system interface. This process can be thought of as how well the system satisfies each of the following criteria:
Ease of Learning
A simply designed EHR system designates how quickly users who have never seen the system interface before can perform their tasks.
Clarity
The system should be designed in a natural and understandable way to enable a user to intuitively and effortlessly figure out its architecture and easily navigate through all its functions.
Efficiency of Use
An efficient EHR interface should offer a set of effective ways (e.g. shortcuts) for experienced users to minimize the number of steps or clicks for getting the job done.
The Coherence of the Language
User-friendly systems use clear and coherent language - especially in terminology and codes - that excludes double meaning and punning.
Consistency
A simple and easy-to-use EHR system is notable for having minimal screen changes for users performing tasks. This enables them to focus on their goals instead of having to get used to the ever-changing environment.
Minimizing Mental Workload
The efficiency of the EHR system can be ensured by minimizing unnecessary usage of multiple screens. This can be achieved through the use of concise and appropriate alerts (e.g. automatic calculations, etc.), which will reduce the number of technical and human errors.
Subjective User Satisfaction
This concept simply covers subjective users' responses to their interactions with an HRP system and its interface. In other words, this is how the person likes using this particular system. It is worth noting that the subjective nature of the User Satisfaction concept doesn't allow us to place this criterion before all the others.
Key Points to Consider Before the Commencement of Usability Assessment
In order to ensure an accurate usability assessment of EHR, it is necessary to pay attention to the following key points:
Assessment of EHR usability must involve the development of test cases evaluating the security of the system's usage (plus the safety of the patients' data).
Proper assessment should also be representative of the primary user and include all types of qualified staff members (e.g. nurses, physicians, and administrators) participating in the scenario simultaneously and enabling an effective evaluation of the resultant workflow.
The evaluation of the system's usability at regular intervals of time will contribute to the extension of its lifecycle.
To ensure the accuracy of the upcoming assessment, the socio-technical environment of the healthcare facility should also be taken into account.
Testing Methods of EHR Usability
The key to building a highly usable EHR system is user-centered design. Furthermore, testing of EHR usability can be either formative or summative.
Formative testing is performed by IT specialists and consists of activities that help them understand the clinical and user workflows, make corresponding improvements, and optimize the system interface to satisfy user needs.
Summative testing is performed by a healthcare facility. It includes specific usability procedures such as risk assessment, performance testing, one-on-one usability testing, and expert reviews.
As a whole, all these activities will help a healthcare organization evaluate the above-mentioned aspects of EHR usability. When speaking about the Efficiency of Use and the User Satisfaction methods and metrics, for example, this will involve the following:
Efficiency of Use
The efficiency of the EHR system can be evaluated through the use of expert reviews, one-on-one usability testing, and risk assessment.
An expert review evaluates a user interface through a set of heuristic algorithms, which helps to identify weak usability areas and indicates possible usability issues.
One-on-one testing checks how people understand the system and navigate through it. It is performed by an expert and an end-user who is prompted to perform tasks that are closely monitored and analyzed. The analysis of efficiency indicators (like the time spent for the task, or the number of visited screens) allows a conclusion to be made about the efficiency of the system.
Risk assessment helps in evaluating the ability of EHR to avoid errors. The potential failure of the system is analyzed with the aid of 3 criteria: occurrence, severity, and detection.
Subjective User Satisfaction
The common approach to measuring user satisfaction is asking users to perform certain tasks and then rate the quality and ease of their experience. Users record their satisfaction with each task by completing a template (a so-called SUS, or System Usability Scale) where they answer questions with five response options varying from "strongly agree" to "strongly disagree".
Nevertheless, the obvious subjectivity of users' ratings should be considered accordingly. User satisfaction is only one component of usability, and, therefore, it should be assessed in conjunction with all the other evaluating criteria.
The subsequent analysis of all testing methods helps to determine how effective the EHR system is and which improvements are needed to ensure clinical productivity, patient safety, and provider satisfaction.
If a medical institution has engaged third-party contractors to develop the EHR, it will be convenient for them to outsource the work on its modification as well. This is a fairly common practice; we at Andersen has worked on both the development of software for health care and the modernization of existing programs. For example, we recently completed the development of a web-based EHR platform with a set of essential functionalities and now are engaged in its support.
Topics:
#design,
ehr,
opinion,
performance,
usability
Opinions expressed by DZone contributors are their own.
Performance Partner Resources