Lang Buddies 2 [Comic]
DZone 's Guide to
Lang Buddies 2 [Comic]
Who cares if your friends are a little slow, so long as they're easy go-ing? Check out Daniel Stori's comic and take a friendship tip from Java's Duke and Go's Gopher.
Join the DZone community and get the full member experience.
Join For Free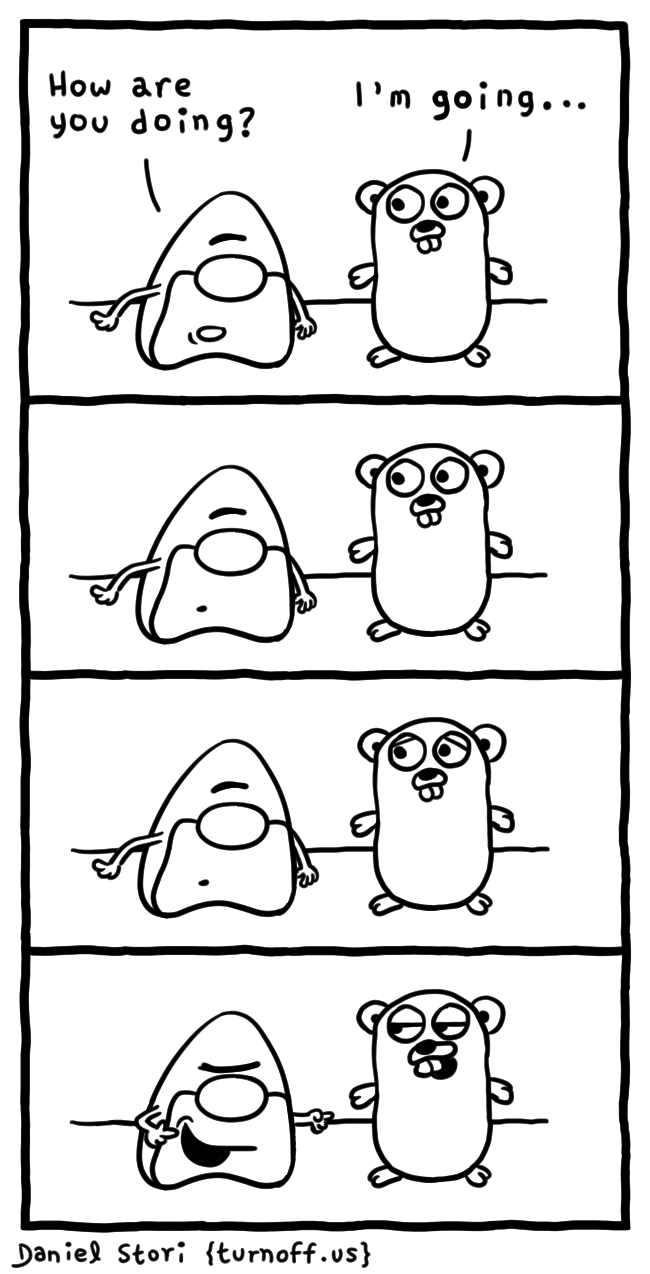 Published at DZone with permission of Daniel Stori , DZone MVB. See the original article here.
Opinions expressed by DZone contributors are their own.