Lang Buddies [Comic]
DZone 's Guide to
Lang Buddies [Comic]
We're not so different, you and me. We may be speaking different languages... and sure, you're compiled to machine code while I interpret bytecode... but when you boil it all down, we're both just cute little mascots created by tech marketing teams.
Join the DZone community and get the full member experience.
Join For Free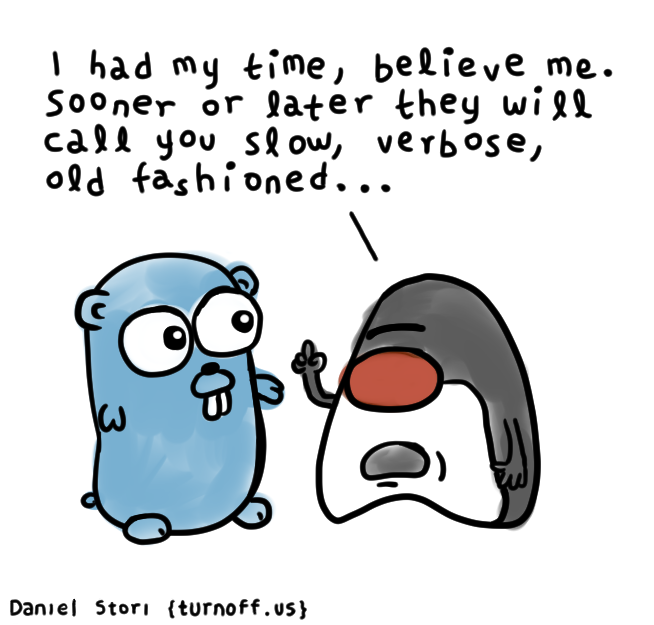 Topics:
comic ,golang ,java ,jvm
Published at DZone with permission of Daniel Stori , DZone MVB. See the original article here.
Opinions expressed by DZone contributors are their own.