Last Minute Security [Comic]
DZone 's Guide to
Last Minute Security [Comic]
So, you want to wait to implement security protocols right before you deploy to production? That can really blow up in your face.
Join the DZone community and get the full member experience.
Join For Free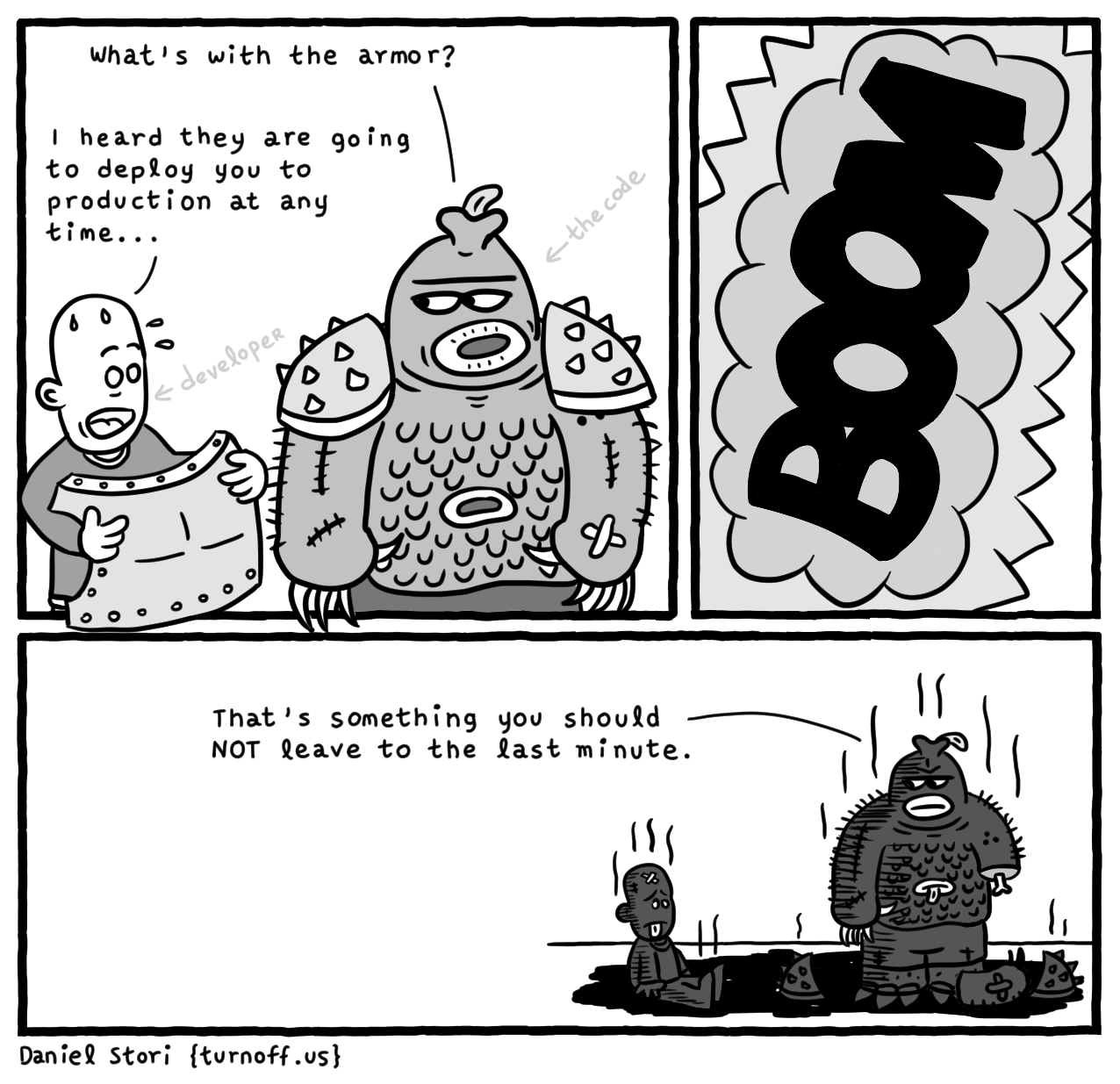 Topics:
security ,comic ,security testing ,security best practices
Opinions expressed by DZone contributors are their own.
Security Partner Resources