Learn something new! Come to a Coding Dojo!
Join the DZone community and get the full member experience.
Join For Free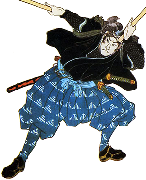 Coding dojos are a great place to hone your programming skills, learn something new, or just see a different technology or different programming styles in action. Developers from all horizons get together and take turns to practice pair programming on a predetermined problem. We pick a different technology stack and focus for each session, so there's always something new.
The great folks at Ecetera are once again teaming up with Wakaleo again to host the Sydney and Melbourne coding dojos this year: we will be running one in Sydney and another one in Melbourne on the 14th and 16th of January. This month, the theme will be BDD in Javascript, using Jasmine and AngularJS.
The dojos we run are pretty relaxed - come along for a beer, a pizza and a chat, try out a new technology, or just watch as others try it out for you.
Coding dojo dates:
Opinions expressed by DZone contributors are their own.