Lexicographically Sorting Large Files in Linux
DZone's Guide to
Lexicographically Sorting Large Files in Linux
Join the DZone community and get the full member experience.
Join For Free
The open source HPCC Systems platform is a proven, easy to use solution for managing data at scale. Visit our Easy Guide to learn more about this completely free platform, test drive some code in the online Playground, and get started today.
When I hear the word "sort" my first thought is usually "Hadoop"! Yes, sorting is one thing that Hadoop does well, but if you're working with large files in Linux the built-in sort command is often all you need.
Let's say you have a large file on a host with 2GB or more of main memory free. The following sortcommand is a efficient way to lexicographically-order large files.
LC_COLLATE=C sort --buffer-size=1G --temporary-directory=./tmp --unique bigfile.txt
Let's break this command down and examine each part in detail.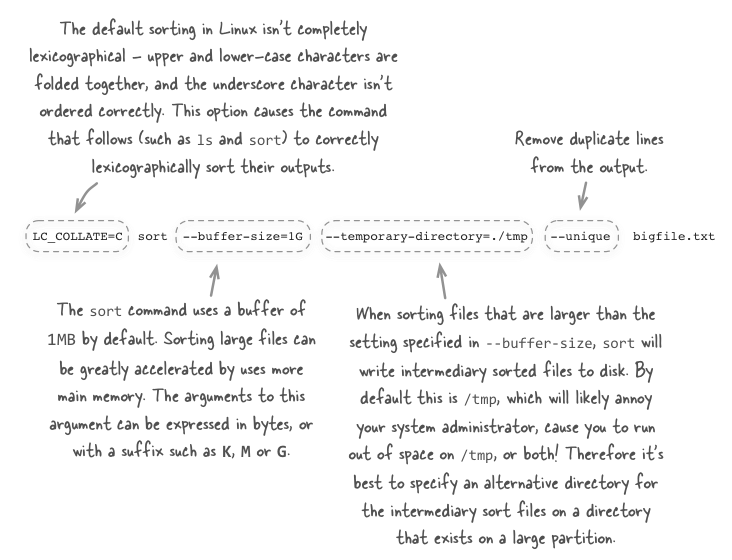 Managing data at scale doesn't have to be hard. Find out how the completely free, open source HPCC Systems platform makes it easier to update, easier to program, easier to integrate data, and easier to manage clusters. Download and get started today.
Big Data Partner Resources
Big Data Partner Resources