Life (and Death) in the DB Connection Pool [Comic]
DZone's Guide to
Life (and Death) in the DB Connection Pool [Comic]
From a dev's perspective, the DB connection pool may seem like relatively calm waters. In the magnified world of Daniel Stori's comics, however, the carnage comes through much clearer.
Join the DZone community and get the full member experience.
Join For Free
RavenDB vs MongoDB: Which is Better? This White Paper compares the two leading NoSQL Document Databases on 9 features to find out which is the best solution for your next project.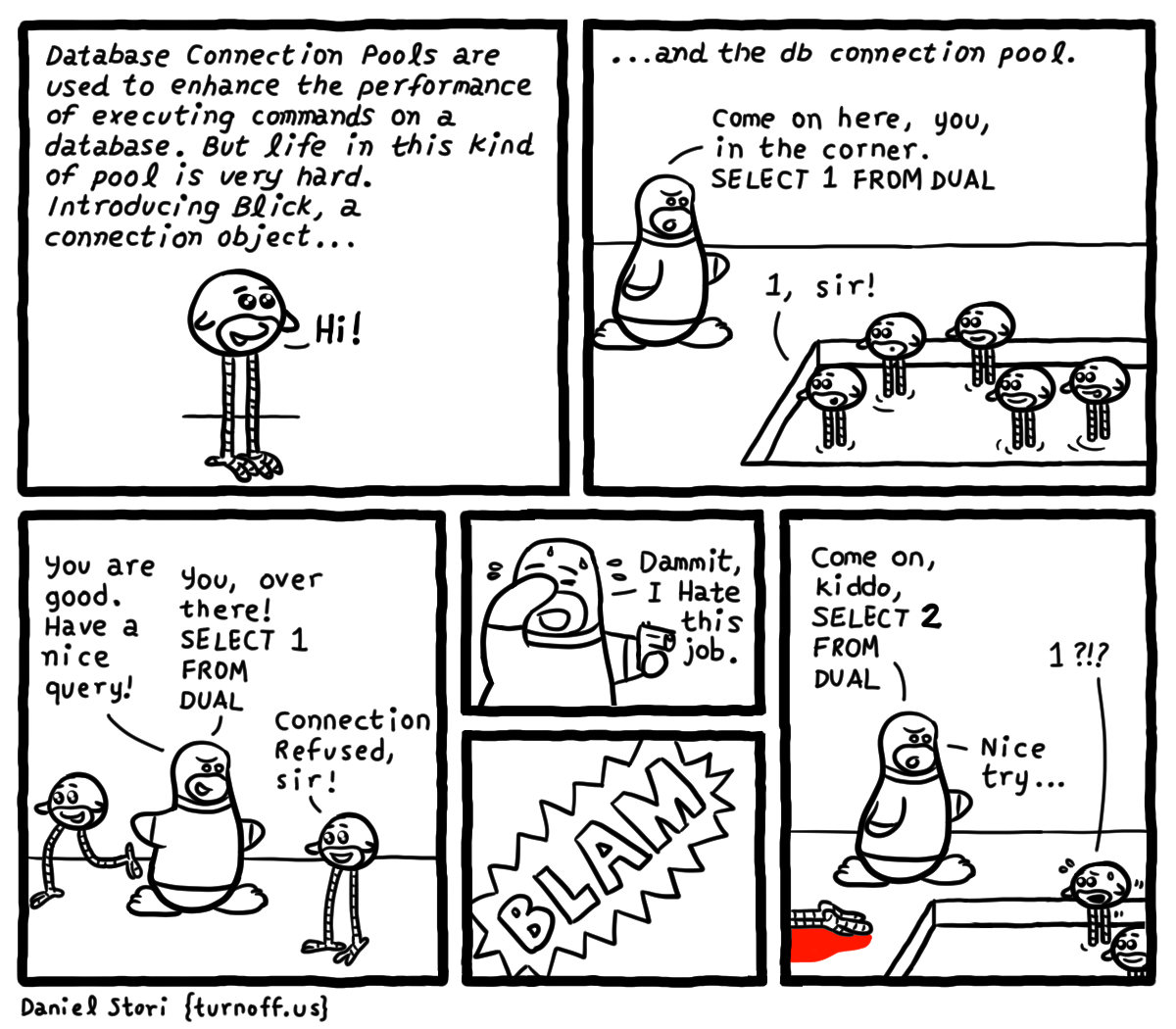 Topics:
database ,connection pool ,comic
Published at DZone with permission of Daniel Stori , DZone MVB. See the original article here.
Opinions expressed by DZone contributors are their own.
Database Partner Resources
Database Partner Resources