Life in a Web Server [comic]
DZone's Guide to
Life in a Web Server [comic]
What really goes on behind the http daemon curtain.
Join the DZone community and get the full member experience.
Join For Free
A true open source, API-first CMS — giving you the power to think outside the webpage. Try it for free.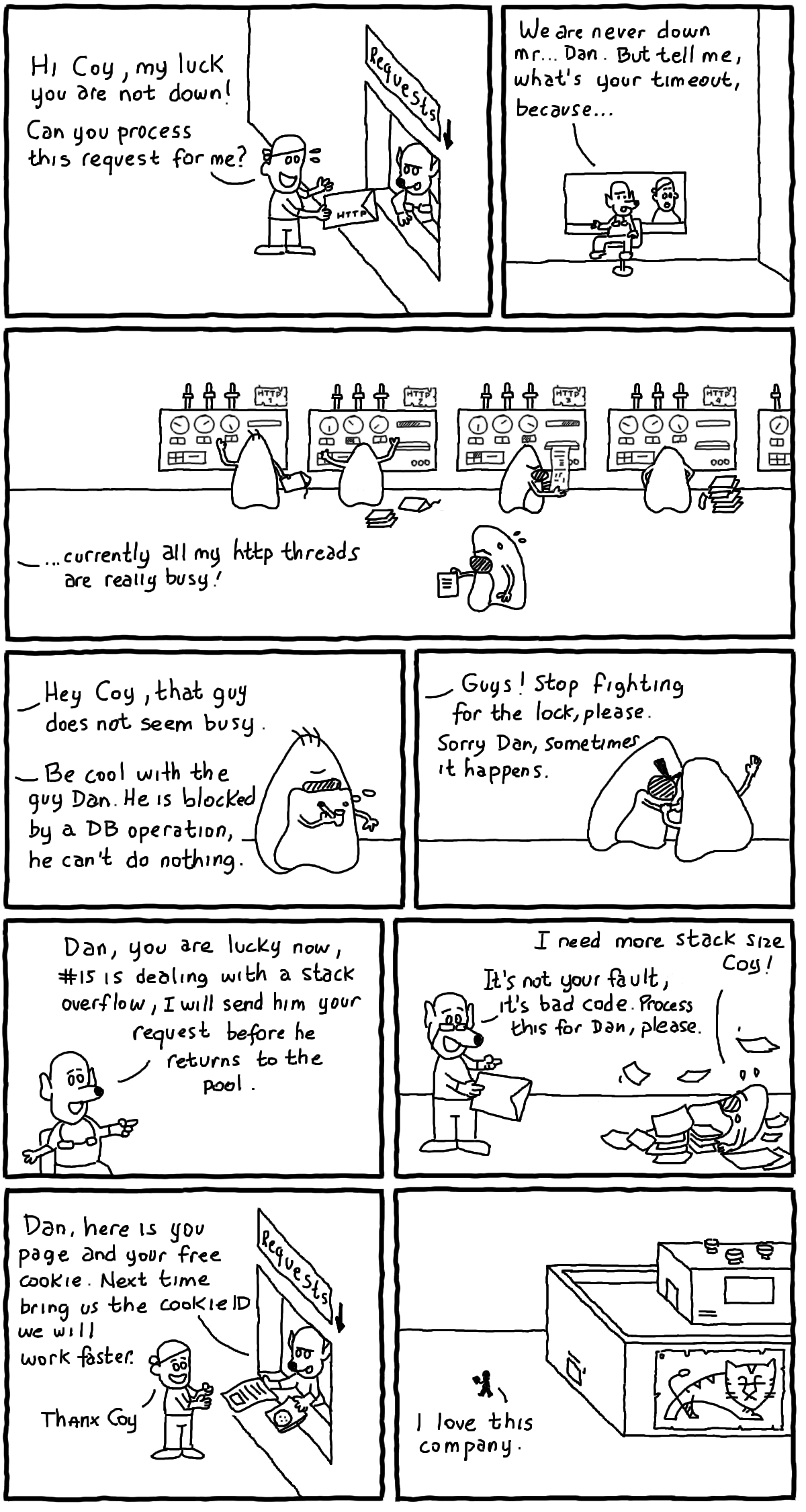 The New Standard for a Hybrid CMS: GraphQL Support, Scripting as a Service, SPA Support. Watch on-demand now.
Topics:
web server ,java ,threads ,comic ,humor
Opinions expressed by DZone contributors are their own.
Web Dev Partner Resources
Web Dev Partner Resources