Life in a Web Server [comic]
What really goes on behind the http daemon curtain.
Join the DZone community and get the full member experience.
Join For Free
Start coding today to experience the powerful engine that drives data application's development, brought to you in partnership with Qlik.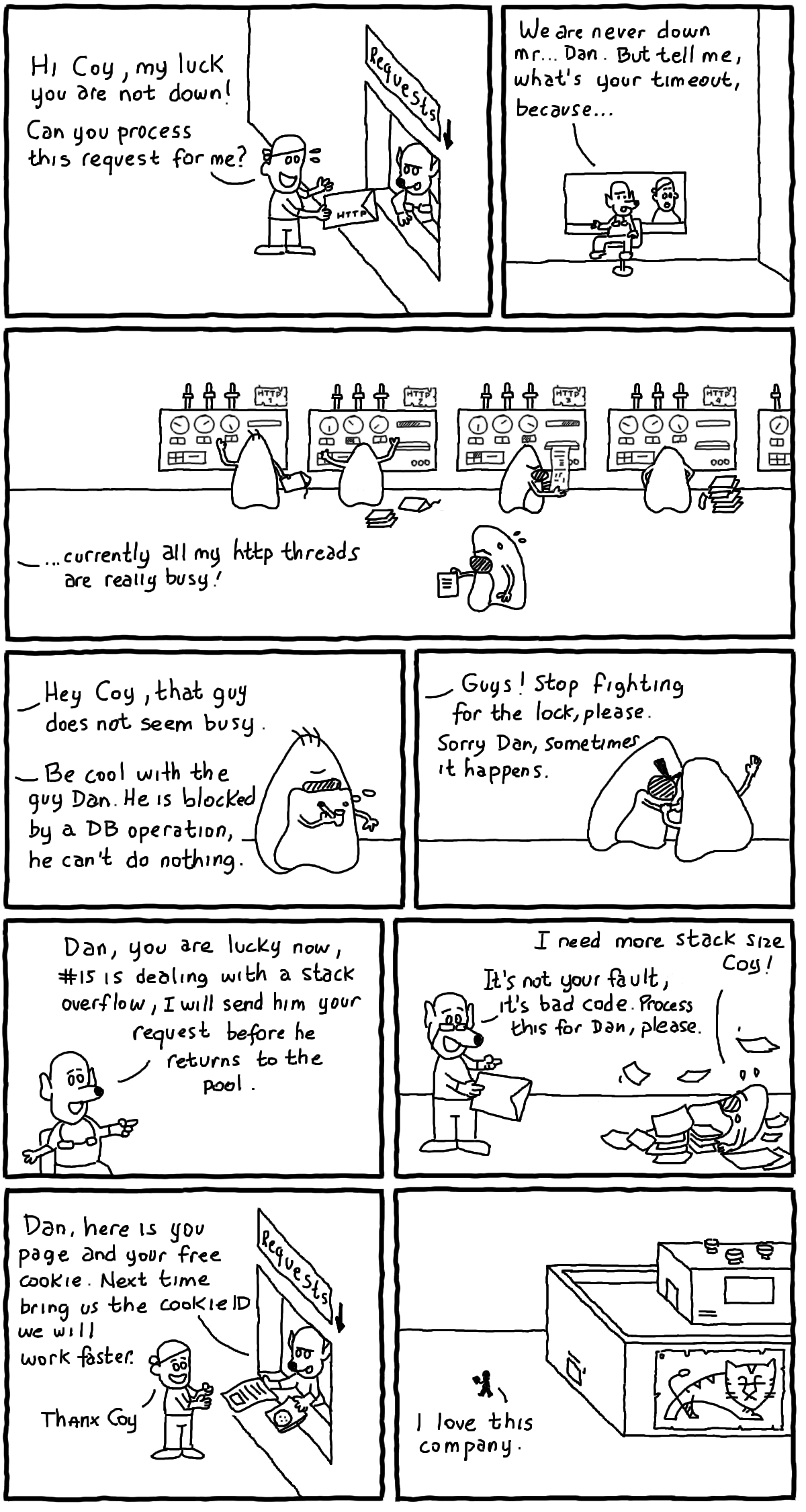 Topics:
web server ,java ,threads ,comic ,humor
Opinions expressed by DZone contributors are their own.