Low Code Platform: Mendix
DZone 's Guide to
Low Code Platform: Mendix
In this article, we walk you through a low code platform designed to help Agile teams create applications quickly and effectively.
Join the DZone community and get the full member experience.
Join For Free
Low code platforms have been gaining some traction over the past few years and this article explores the possibilities provided by low code platforms, by evaluating Mendix. My employer decided to evaluate Mendix about 3 months back and I was part of the team which was taking care of the evaluation. Mendix provides IT teams a platform to design, develop, deploy, and manage applications.
This article will provide a step-by-step guide to create a Mendix app and go through each aspect of the application lifecycle.
Creating and Managing a project
The first step is to get the Mendix platform by registering at home.mendix.com. Upon successful registration, users are guided to a dashboard :
The dashboard provides users with the ability to create and manage applications.
Mendix advocates Agile Methodology and the dashboard provides the ability to create stories.
Project team members can be added to specific projects with specific roles.
Design/Development
Mendix provides a set of predefined templates with custom extension points which can be used to create a project.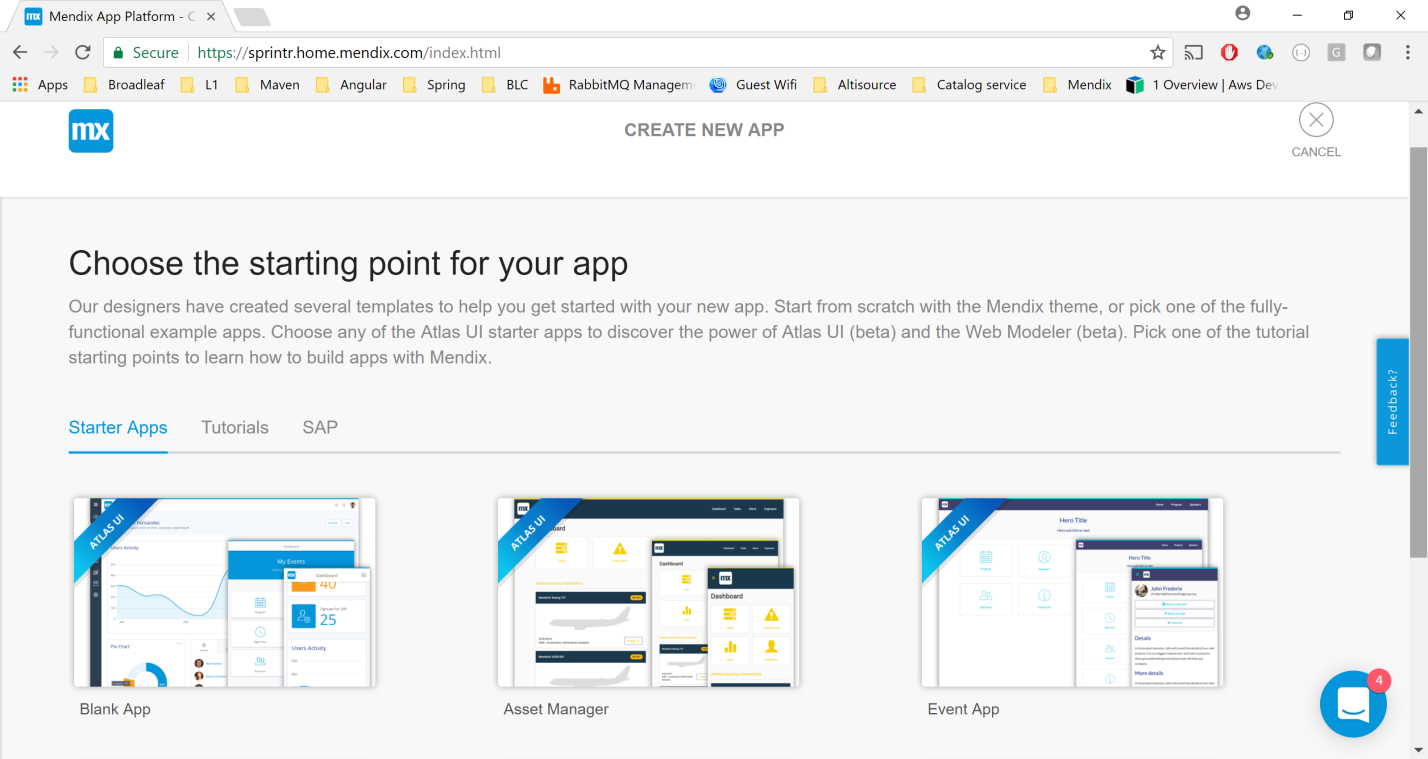 Modeler
Design and development are done in the Mendix modeler which can be downloaded from the Mendix Appstore. Modeler is a visual development center where application logic is developed through microflows.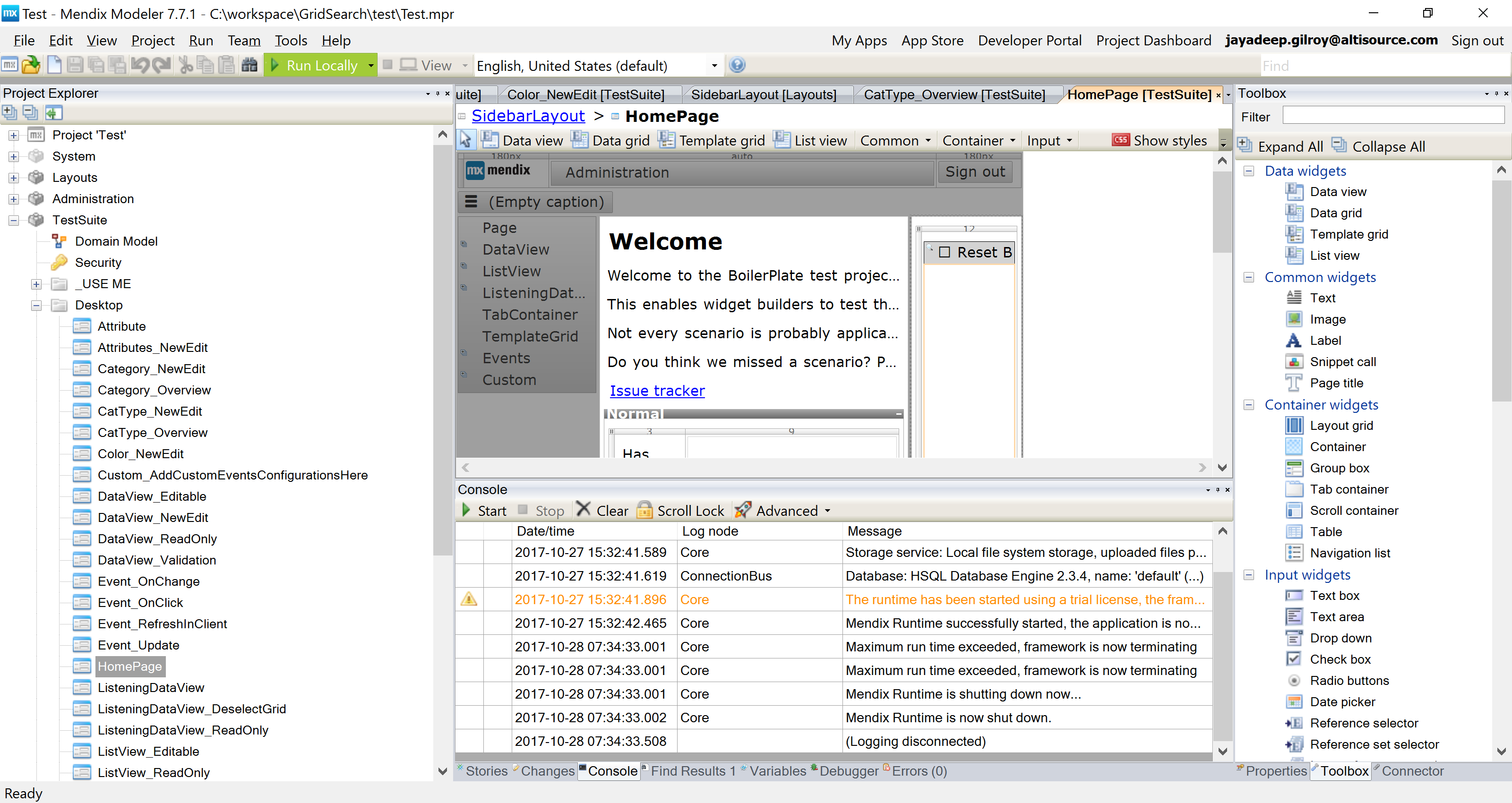 The following exercise will guide you through the process of creating a page in the Mendix platform.
Create a project using the default Mendix template.
Navigate to the Project Dashboard.
Click the Create App button at the top right-hand corner.
Select the template named Mendix from Starter App.
Once the app is created, open the app by clicking the edit app button (Edit in Desktop Modeler).
C) Database and Data Model
Open the file called domain model in My First Module.
Click the entity button to create a table.
Right-click the created entity to rename entity as User and create 2 attributes - name and email.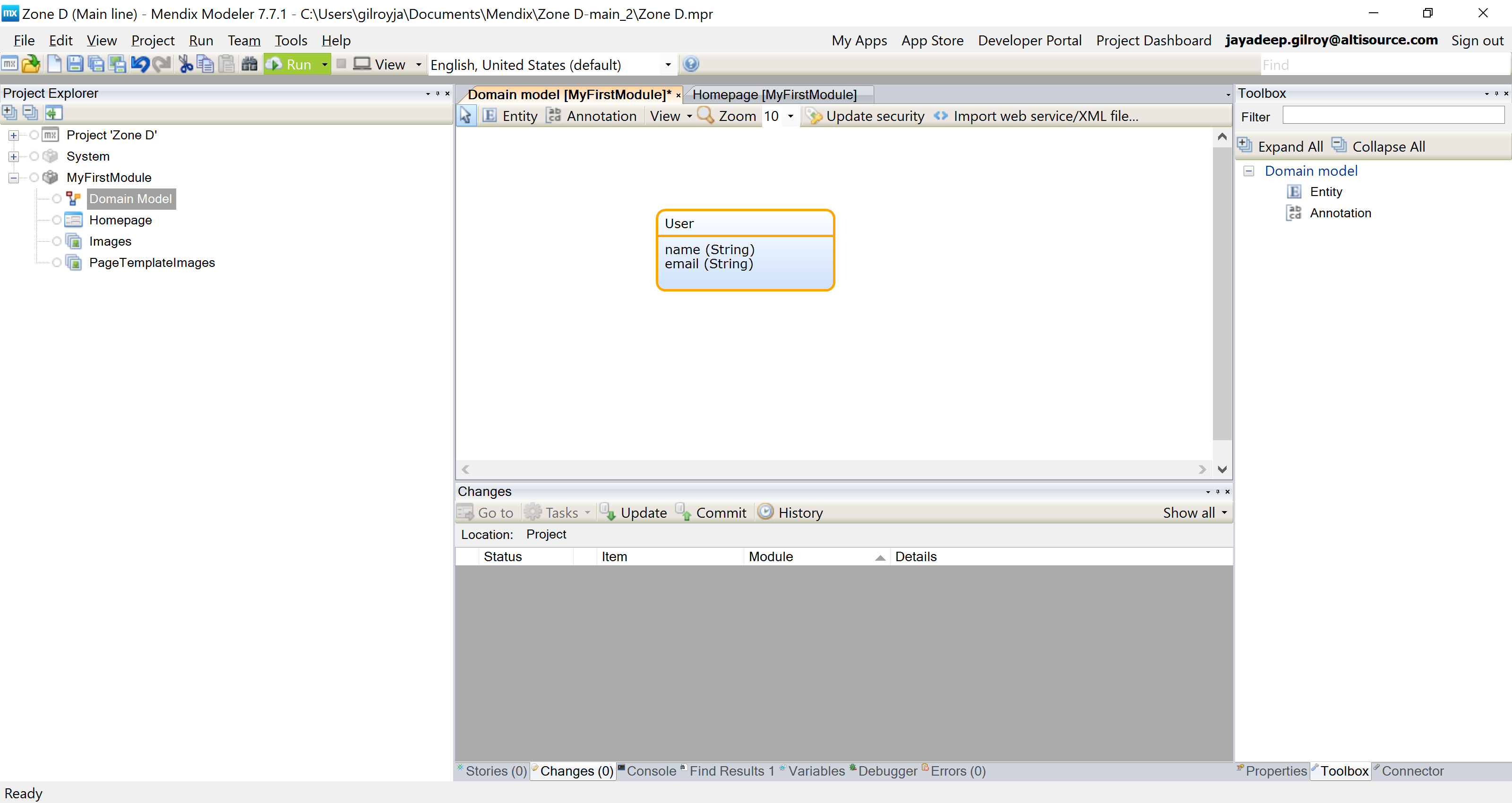 D) Creating a page
Right-click MyFirstModule Add > Page.
Select Page template as Grids > Datagrid Basic.
E) Attaching entity to Page
Open the page, double the data grid.
In the pop up, Select DataSource tab > entity (path) User.
Click yes to automatically fill the content of the data grid.
Now you will see 2 errors showing up on the console.
Select the New button in the Datagrid > generate page >Form Basic Horizontal.
This will fix the errors on the console.
F) Deploying the application
There are 2 options to run the application:
Run it in the Mendix cloud which will automatically deploy the application in the Mendix cloud space.

Run it locally.

Click Run Locally: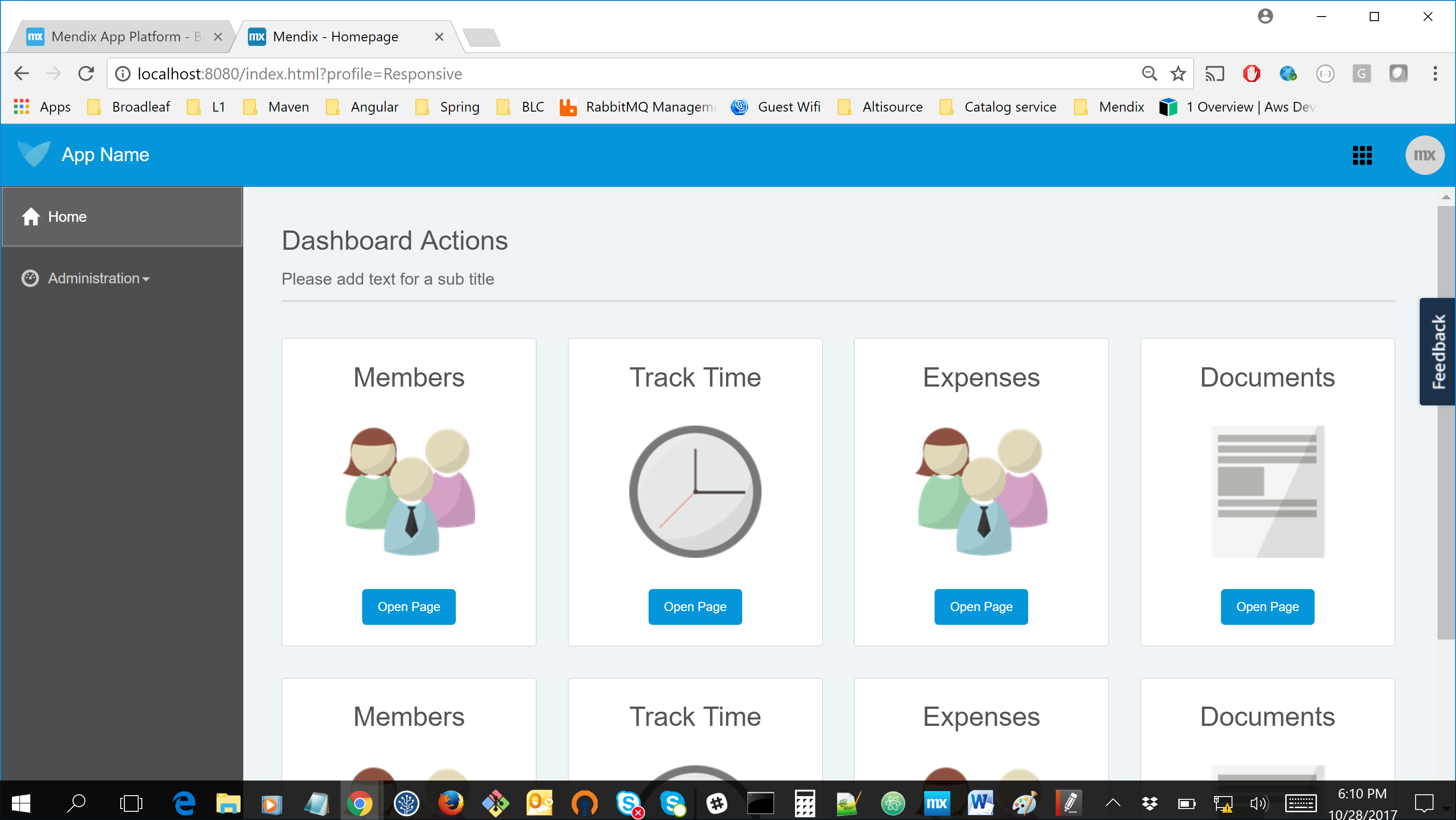 Conclusion
More information about the platform is available here.
Mendix has a fairly large developer community.
Topics:
agile, low code, mendix, rapid application development
Opinions expressed by DZone contributors are their own.