Mastering Scrum Mastery: Not a Destination, But a Journey
DZone 's Guide to
Mastering Scrum Mastery: Not a Destination, But a Journey
The title of Scrum Master doesn't mean you've achieved mastery. In fact, you likely never will.
Join the DZone community and get the full member experience.
Join For Free
Context drives everything and that is a moving target.
A glance at these aspects showing up in the mind map of the Scrum Master.
Can we obtain complete Mastery in all of the aspects needed to become a Scrum Master?
My friend is a Scrum Master for a product company which is developing a solution for healthcare. She was working for one year and doing pretty well in this assignment. She is the go-to Scrum Master for this product. She has been exercising all of these skills and she is fairly confident about these.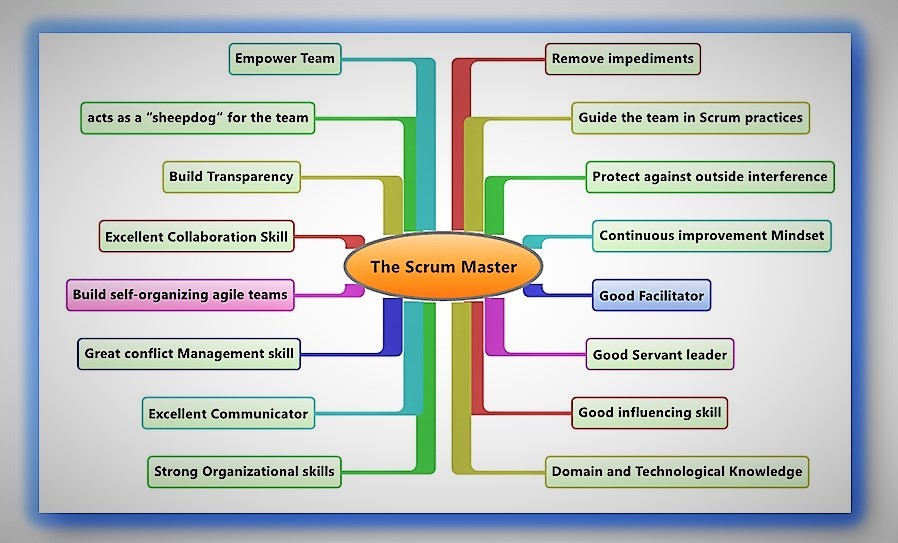 She has worked out Mastery in this context. She was sharing all the attributes presented in the mind map, and she was applying them when she was claiming Mastery.
As Scrum Master, she was acting as a "sheepdog" by protecting team for external interventions, reaching out with the external teams to eliminate some of the impediments related to the delivery.

Whenever someone had any ambiguities related to Scrum, they were reaching to her, and if she did not know, she turned to the senior Agile coaches to resolve these issues.

She acts on a team-first approach before anything. Team members like her as their leaders.

She ensures the team takes the ownership, acting as a facilitator for dialogue and establishing that there is a platform established where team members discuss and participate to sort out the conflicts.

In all the Scrum events, she ensures everyone is heard and everyone's voice captured. She engaged all the team members to contribute for the shared goal.
Last year she switched companies and joined a new startup company where they are developing a product. The product solution will automatically collect taxes from a virtual card from the owner of the car when a car moves through various states in a country. She is the Scrum Master for the team to develop this solution.
Look into the circles and levels below.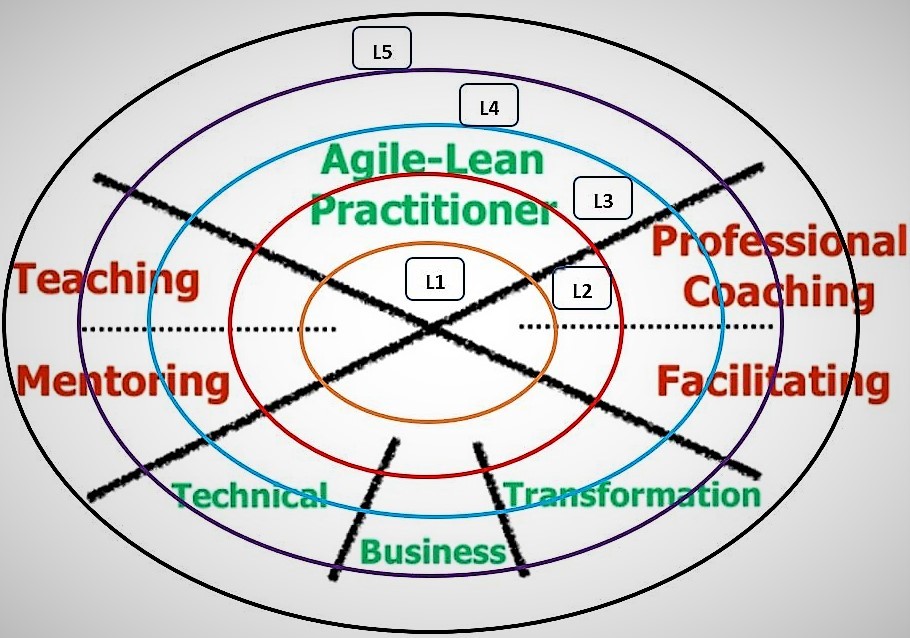 As a Scrum Master, she has to continue her journey from Level 1 to Level 5 in all eight of these skills: Agile Lean Practitioner, Professional Coaching, Facilitating, Transformation, Business, Technical, Mentoring, and Teaching.
All of these skills have to be practiced over several years to achieve the mastery that is at Level 5. We may have to apply the 10,000 hours rule or deliberate practice to reach at Level 5.
She was formerly viewed as an expert and respected in the previous team at the healthcare company, but for this new context, she might need some time to earn that respect. It may take less time to reach Level 5, but she has to take some time to reach mastery, as the context has altered.
Her business context has changed, the market where the product has developed has changed, the Product Owner has changed, the business dynamic has changed. All eight skills learned have to be set in the new context.
All these skills also have to be mastered and tested in the new context. She has to discover the unknown elements of that new context.
Every time you come across a new situation, you need to prove that you are not a master in the initial stages and it will take some time to complete this journey.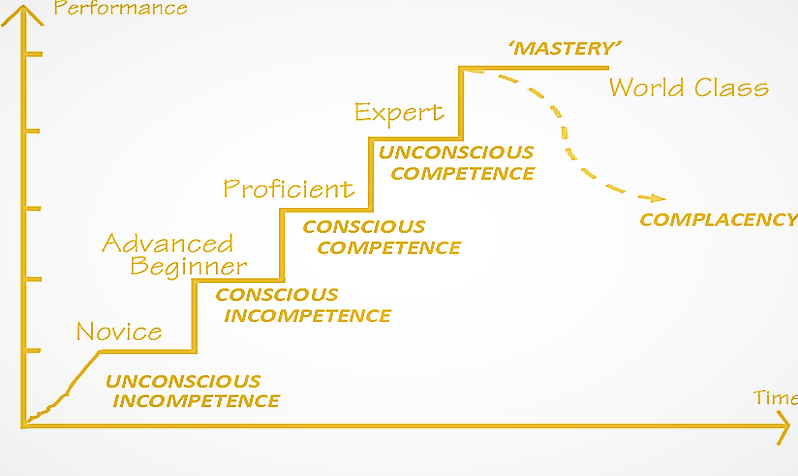 From unconscious incompetence to unconscious competence, this journey will go on.
To achieve Mastery in the Scrum Master role, it takes a journey map which leads to the destination of mastery. Once the trajectory of that path changes, the journey begins anew and the process of achieving mastery in that new context begins.
Topics:
agile adoption ,dev career ,mastery ,scrum journey ,scrum master
Opinions expressed by DZone contributors are their own.