Meow-ware Meltdown [Comic]
DZone 's Guide to
Meow-ware Meltdown [Comic]
All you security experts out there, it's time to get creative... perhaps we should consider attaching cat memes to critical software updates? Clickbait could save lives.
Join the DZone community and get the full member experience.
Join For Free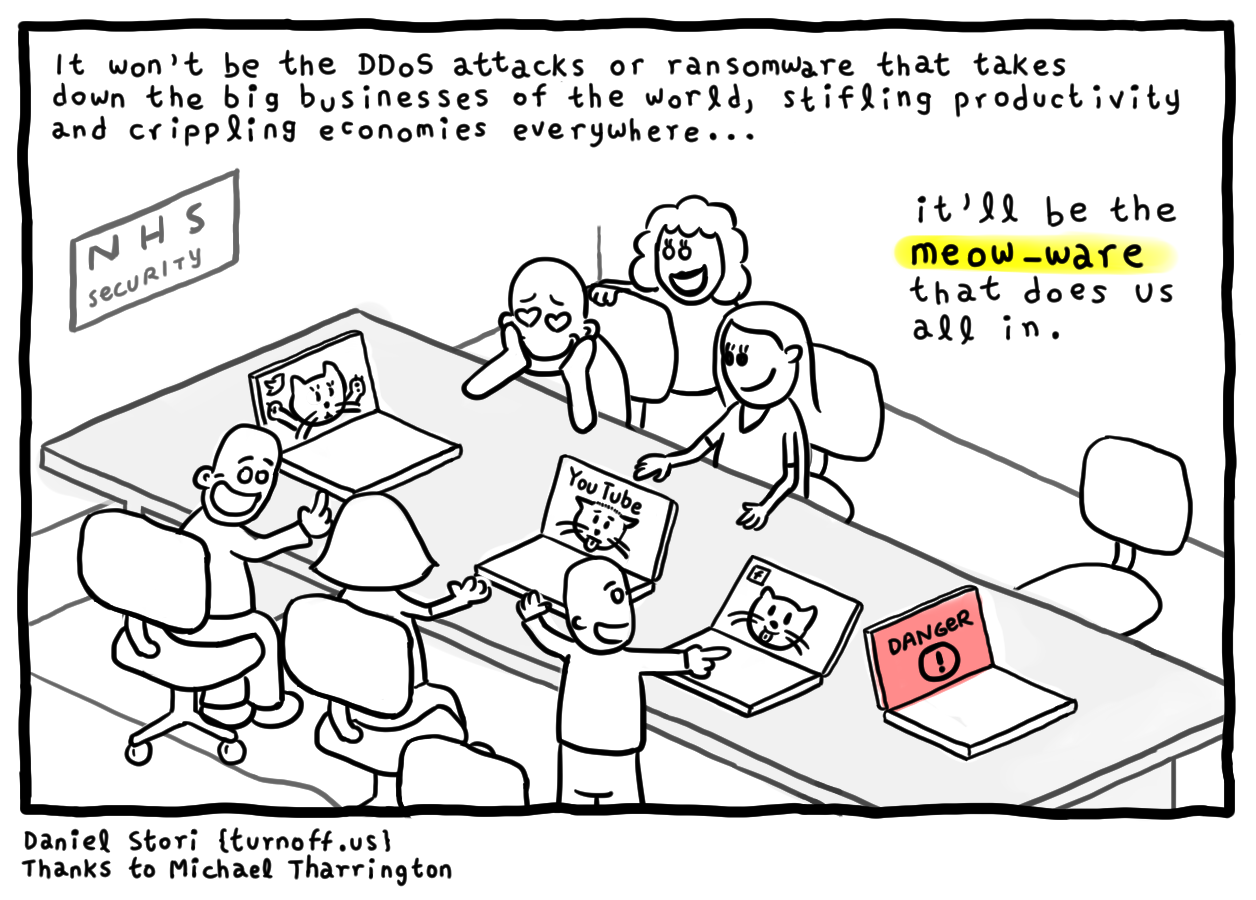 Topics:
security ,malware ,ddos attacks ,mirai
Opinions expressed by DZone contributors are their own.
Security Partner Resources