Microservices and the First Law of Distributed Objects
DZone 's Guide to
Microservices and the First Law of Distributed Objects
Join the DZone community and get the full member experience.
Join For Free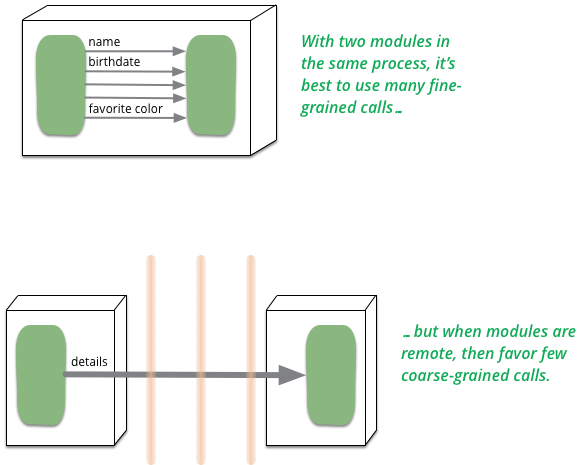 When I wrote Patterns of Enterprise Application Architecture, I coined what I called the First Law of Distributed Object Design: "don't distribute your objects". In recent months there's been a lot of interest in microservices, which has led a few people to ask whether microservices are in contravention to this law, and if so why I am in favor of them?
Published at DZone with permission of Martin Fowler , DZone MVB. See the original article here.
Opinions expressed by DZone contributors are their own.
Integration Partner Resources