Say Hello to DZone's Newest Zone: The Microservices Zone
DZone's Guide to
Say Hello to DZone's Newest Zone: The Microservices Zone
To help devs better understand microservices (and how to apply them in the real world), DZone is excited to launch the Microservices Zone!
Join the DZone community and get the full member experience.
Join For Free
Microservices is a hot topic in the software industry. Developers all over the globe are adopting the microservices concept into their applications, products, and organizations.
So, to help devs better understand microservices (and how to apply them in the real world), DZone is excited to launch the Microservices Zone.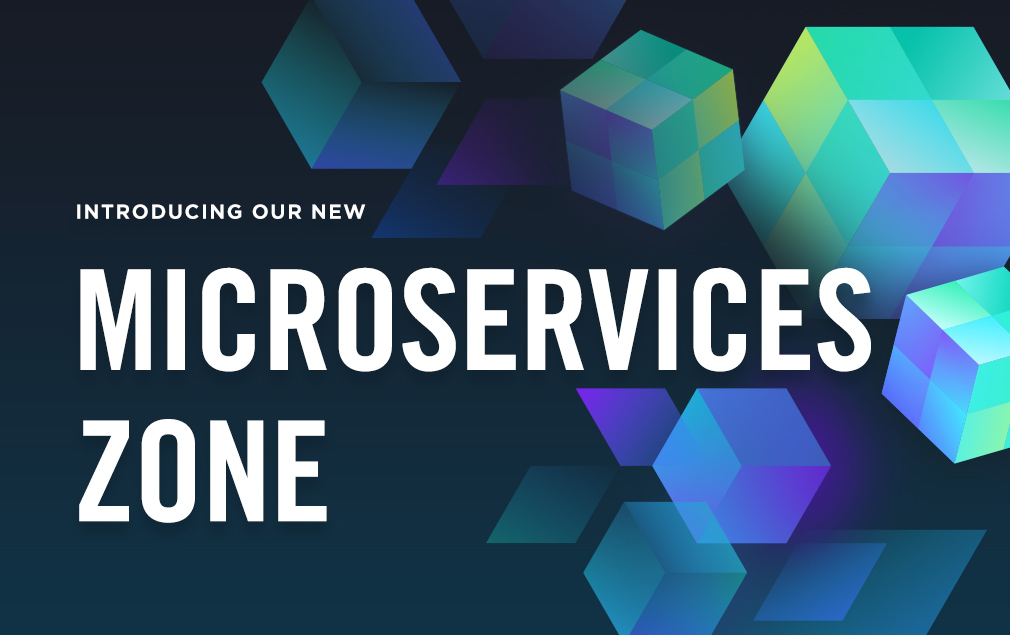 Devs Want to Learn More About Microservices
When asked what topics developers would like to see on DZone, almost 60% of them said microservices!
And it makes sense! Microservices gives developers more control over the design of their specific application area. They can experiment with new languages, practices, effects, etc. without having to make changes to the entire application.
But they need to know more about implementing microservices and creating them from scratch. They're hungry for content that will help find the best hosts for applications, best approaches for JVM, and the skills and tools that will help them develop and manage their projects.
Microservices Zone Topic Coverage
The Microservices Zone will help developers break down the monolith step-by-step and design microservices architecture from scratch. The Zone will cover everything from scalability to patterns to anti-patterns. It will dig deeper than just containers to give devs practical applications and business use cases.
Topics in the Zone will include:
Getting started with implementing a microservices architecture
Map your journey from monolith to microservices
Java microservices code examples, tutorials, and more
Avoiding common microservices mishaps and mistakes
Get Involved With Microservices on DZone
How can you leverage our Microservices topic coverage in your existing strategy?
Sponsor the Microservices Zone – Easily, the best way to align your brand, thought leadership, and product with microservices is to sponsor the Zone. Providing useful commentary on the topic, sharing tutorials, and educating developers will showcase your expertise – and earn their trust and respect! [Learn More]
Enter the At Your (Micro) Service Writing Contest – Think your SMEs are up for a writing challenge? If so, share the At Your (Micro) Service Writing contest with them! Leverage their expertise to boost your brand awareness in the Microservices Zone. Contest ends 3/1.
Sponsor the 2018 Guide to Microservices – We released the first-ever Guide to Microservices last year, and devs loved it! In its first 3 months of release (it was published in December '17), the Guide already has over 20K downloads! This year's release will be even better and you can take advantage by sponsoring the Guide. [Learn More]
Visit the Microservices Zone
Enter the Microservices Zone here, sign up for the Microservices newsletter, and/or contact DZone (sales@dzone.com) to learn more about getting involved with our microservices topic coverage.
And a HUGE thank you to our current Microservices partners: CA Technologies, AppDynamics, Instana, Lightbend, IBM, Cloud Foundry, Macaw, and Twistlock.
Marketing to Developers? Discover the do's and don't's when it comes to engaging developers. Download the Developer Marketing eBook.
Topics:
microservice ,
developer marketing ,
marketing to developers ,
dzone news
Opinions expressed by DZone contributors are their own.
Developer Marketing
Partner Resources
Developer Marketing
Partner Resources