Mobile World Congress 2018 - Consolidation and Collaboration
DZone 's Guide to
Mobile World Congress 2018 - Consolidation and Collaboration
Read about the most exciting developments from this year's Mobile World Congress in Barcelona, like IoT, Google assistant, augmented reality, and artificial intelligence.
Join the DZone community and get the full member experience.
Join For Free
Mobile World Congress (MWC) is an event of giant proportions. Over 100,000 attendees over 4 days, 9 halls, dozens of side events, and hundreds of exhibitors, talks, and potential topics. As a more technically-focused writer, I tend to ignore the handsets, smart TVs, VR headsets, and other more consumer-focused products and dive right into the plethora of companies you have likely never heard of, but are behind much of the infrastructure you use on a daily basis without realizing.
Every year, I take a different approach to my MWC coverage, and this year I mostly booked briefings to get into detail with the people behind the products, projects and services. There was no single product or announcement that stands out, rather a series of noticeable trends that I attempt to summarize in this post. I will have more detailed interviews and profiles to follow over time.
The Internet of Everything
In the rush to connect the dizzying amount of "things" appearing in the modern world, competing protocols emerged to face the challenge. The problem is that no single one has yet won out, so in the meantime, companies are proposing solutions to support them. Some propose hardware, some software, some to support one protocol, others to help bridge communication between multiple protocols. There are almost as many companies in this space at MWC than handset vendors, but some I specifically spoke to were:
Edgewater, who with their Wifi3 technology, aim to solve the problem of WiFi stability, and after they've solved that, they will move on to other protocols.
BCom: A French research institute who's small "wireless library" module allows implementers to support multiple protocols with a programmable chip set.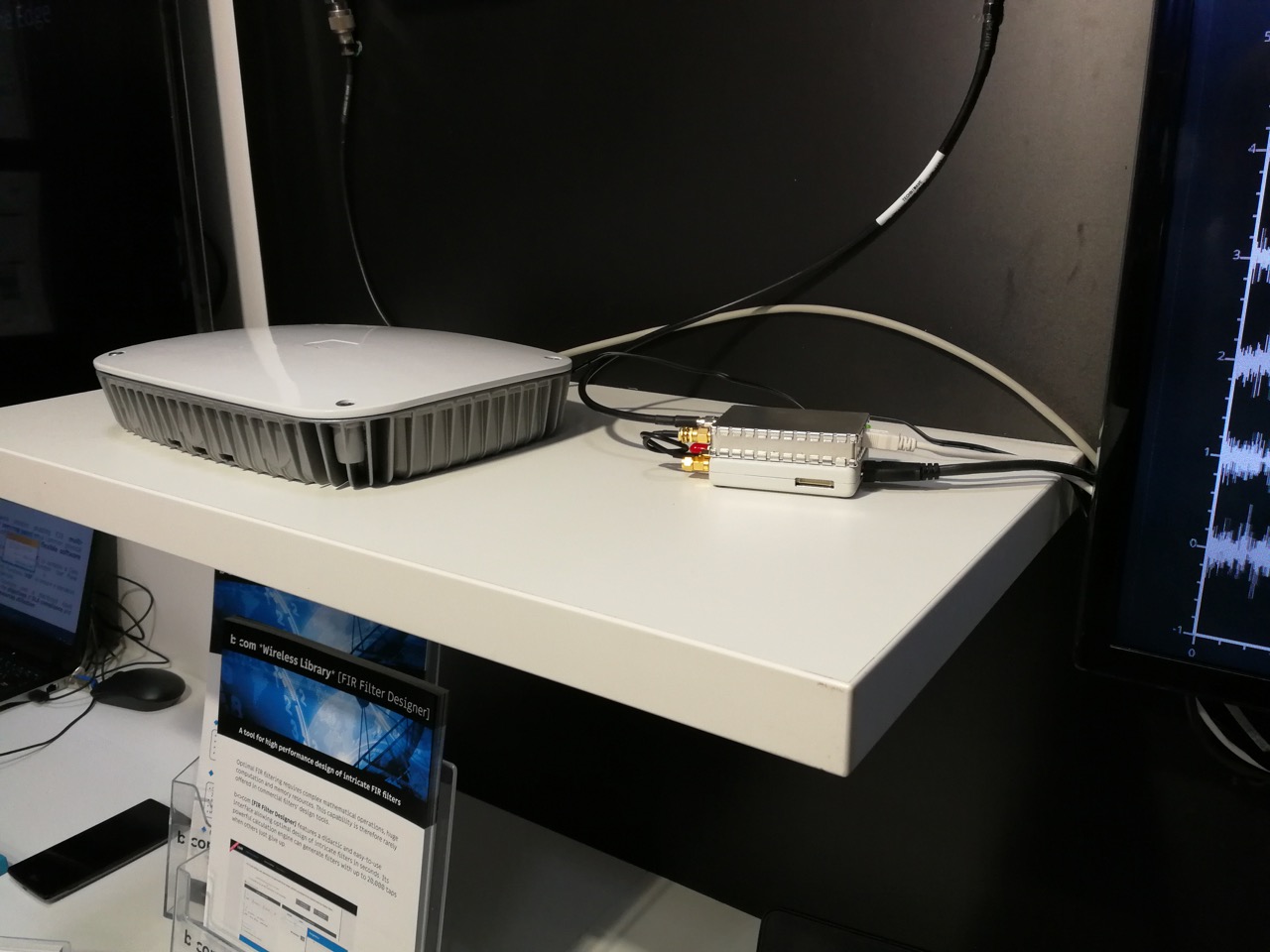 Another common service offering was helping companies provision and manage their IoT devices, which remains challenging, especially at scale. For example, Greenwave, who announced their new Wavely service, which combines everything a device needs from connection to (data) collection and analysis. Or providing a niche but powerful service is PoLTE, whose proprietary technology provides faster and more accurate location information over existing 4G connections.
I was naively surprised with how many companies exist by handling hardware, software or project implementation for telcos. At times I wondered what some of the larger telcos handled themselves, and as many have their own similar offerings, why do they create them in the first place?
Adopting Developer Practices
The terms REST APIs, microservices, and containers are familiar to developers, but I was surprised how many times representatives of large corporates mentioned them this MWC. They not only mentioned the terms but knew what they meant from a business and technical perspective. With the constant shifting of devices connecting to networks and the protocols they use to connect to them, operators realize that they need to adopt best practices that allow for constant change and scaling as quickly as possible.
I also heard from companies that are increasingly adopting cross-functional teams, involving developers, designers, business, and customer experts at every stage of an implementation process. The company that expressed this best to me was Italtel, who recognized they needed to adopt new practices to create better and more flexible products as well as evangelize the advantages of the practices to their own customers.
The Year of Google Assistant
The last two years at most conferences have been about Amazon Alexa - this was Google Assistant's year to shine. Google had obviously pushed hard to ensure that their presence was felt at as many booths as possible, with representatives from their assistant team available on the booths of other companies. With Google software already installed on over 90% of smartphones, it's a clever move, as people are enthusiastic about voice assistants, and if they have one pre-installed on a device, then they are likely to use it. Amazon helped people understand how to use voice assistants, and now Google is capitalizing on the work they put in.
Other Miscellany
I didn't spend too much time on consumer device stands or looking at individual products, but here are some small comments and interesting tidbits.
The ZTE Axon M
ZTE's much-vaunted new double screen phone is plain weird, and I couldn't see any valid use cases. Its size makes it feel like a phone from the 90s, and contrary to what how everyone tried to close the phone, the second screen folds outward, meaning you have a lot of scratchable surfaces.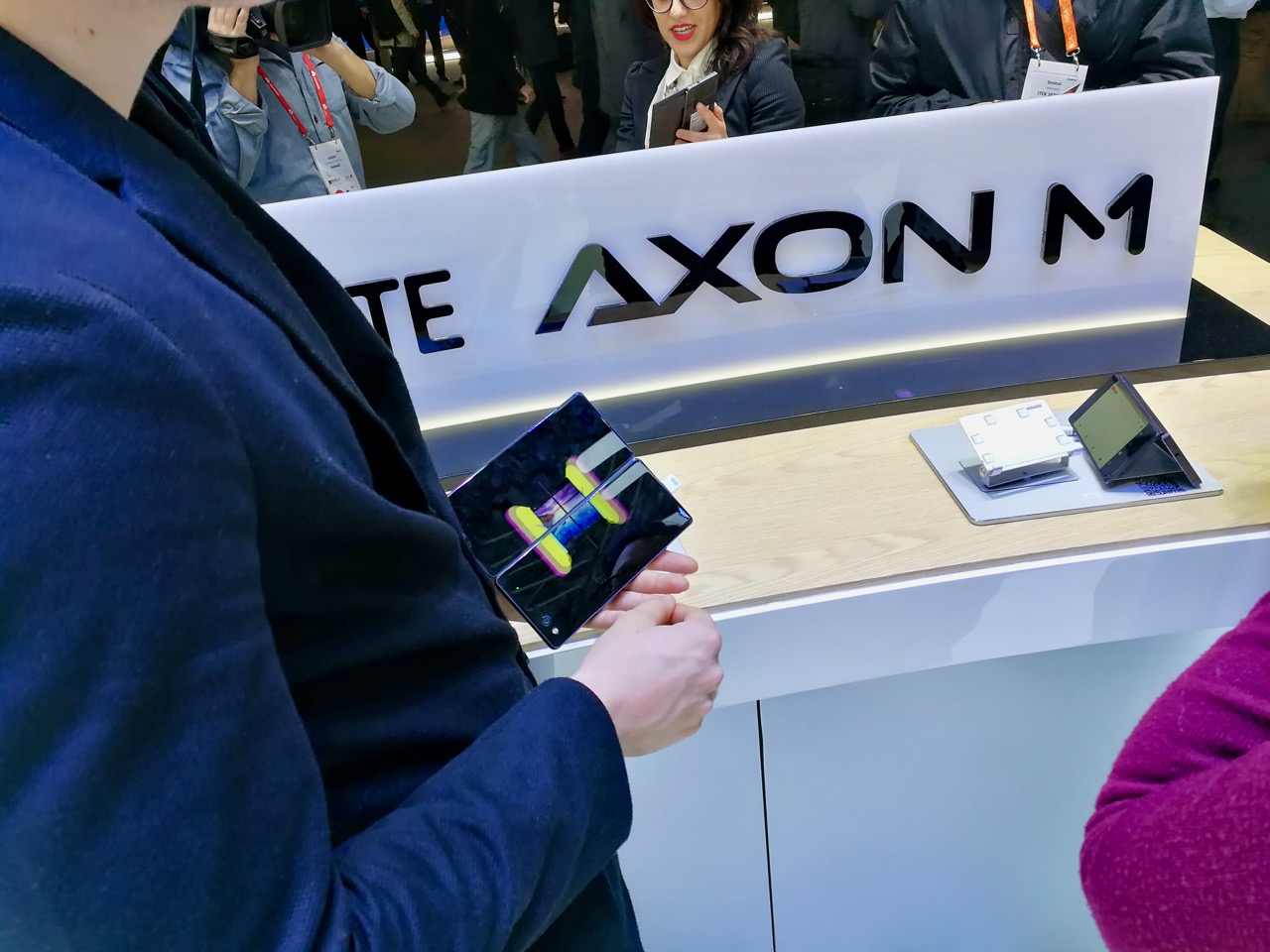 Nokia Returns
Once again, Nokia had new handsets (and relaunched older devices) on show, and they were well received and popular, especially among Europeans. But aside from the handsets, which is now a separate business, Nokia had a larger booth showing their core (and more profitable) competences. Imitating a small city, the booth was fun and open, helping explain complicated technologies to a broad audience.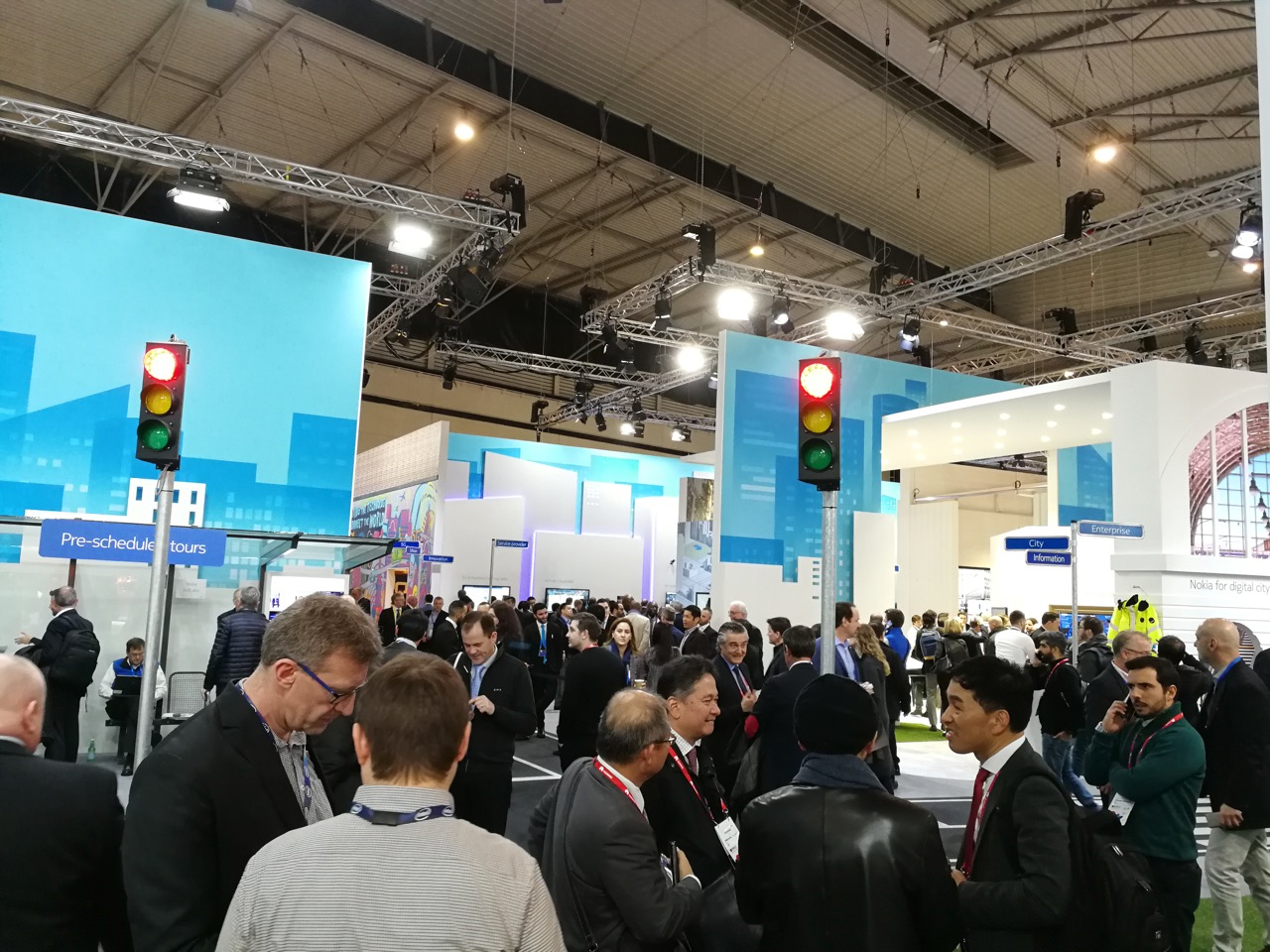 Sailfish OS
I didn't spend any time on the Sailfish booth, but urge you to take a read of this Engadget article about how this small group of ex-Nokia engineers refuses to give up on their alternative OS.
And Finally…
I'm not sure how useful it is as a feature, but take a look at this video I made of LG's new "AI Cam" to see a fascinating insight into how an AI makes it's decisions the more information it receives.
I have no idea who made this robot, but I was amazed at how fast it sorted items based on size, position, and color.
Topics:
ai, android, conferences, iot, mobile, mobile world congress, mwc, robots
Opinions expressed by DZone contributors are their own.