Monitor Your Ruby Application Using Scout APM
DZone 's Guide to
Monitor Your Ruby Application Using Scout APM
Learn about using Scout, an Application Performance Management tool, to monitor your Ruby applications for performance issues.
Join the DZone community and get the full member experience.
Join For Free
Do you remember the days of staring at the logs for hours to find a performance issue that the customer complained about? Are you a victim or unaware of memory bloat reasoning or any peculiar abnormalities? Is this API endpoint a culprit of system slowness? If you run into these scenarios, luckily, you landed in the right spot.
Before we start learning about Scout, let's dive deeper into APM (Application Performance Management/Monitoring). APM is any tool (for that matter, Scout) that will help monitor and optimize the application performance by collecting all kinds of data to mention some:
Web requests (client-server communication)
Transactional data at an individual code level
Database requests
Caching
API Endpoint calls
Error data
Log data
What Is Scout?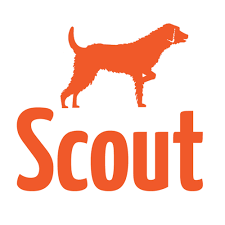 Scout is a lightweight application performance monitoring tool that analyzes app behavior to help you identify critical performance issues currently supporting Ruby, Elixir, and Python apps (only) at the time of writing. Scout can detect and identify:
Endpoint and network slowness
Slow requests like HTTP and Database Calls
N+1 queries
Memory allocation at the dyno and instance level
Memory leaks
Background job performance slowness
Transaction and response time traces
Usage by Url, IP, and hostnames
Throughput and response time
Code deployments
Installing Scout as a Ruby Agent
Scout Ruby agent is designed for Production ready lower overhead and transmit metrics over SSL. Scout Ruby agent currently supports Ruby 1.8+ and almost any application server. Let's use Puma for simplicity since Puma is the default applications server on Rails 5.
Adding the gem to Gemfile
gem 'scout_apm', '~> 0.1.1'
Bundle the gemfile
bundle install
If you want to use it as an install:
gem install scout_apm -v 0.1.1
Download a customized config/scout_apm.yml file to add personalized scout account details. Here's a detailed configuration reference:
Final Step: Deploy Your Code
Install Scout on Heroku
Make sure the Scout gem is added to your gemfile and bundle install succeeds.
Install or Add Heroku Addon:

Heroku addons:create scout and replace the plan as per your pricing plan.

Deploy your app to Heroku.
Understand Scout Monitoring
Scout Dashboard is an entry point for your application performance and analytic insights. Scout lets you pick any two indicators to show comparison and best of all scout lets you compare them at different time stamps and zoom and drag view. Scout enables you to embed the metric performance chart on another external webpage by merely adding iframe code snippet.
<iframe
  src="https://apm.scoutapp.com/apps/[your_app_id]/embeds/app_overview?p=throughput&s=response_time&time=d:30-min&key=[YOUR API KEY]"
  width="500" height="300"
  scrolling="no" frameborder="no">
Identifying Memory Leaks
Scout can easily point to a specific Controller Action, View Page or model that has more calls made and percentage of memory utilized. Watch out for tags with N+1 tag if any for a detailed query and time split and any significant memory increases or unnecessary object allocations
Dyno Usage
Scout provides memory usage stacked up by dynos including background schedulers. This helps to scale down or scale up the app dynos.
GitHub Integration
Easily integrate GitHub with a one-click OAuth setup:
GitHub integration can backtrace to any line in the code data including author and commit date making it easier to track down for any code bottlenecks.
Topics:
apm, logging, monitoring, performance, rails, ruby, ruby on rails
Opinions expressed by DZone contributors are their own.
Performance Partner Resources