My Adorable Useless Code [Comic]
DZone 's Guide to
My Adorable Useless Code [Comic]
Con(founding) function-function what's your function? To make developers happy about creating their own solution, when another standardized solution already exists? Well, alright then...
Join the DZone community and get the full member experience.
Join For Free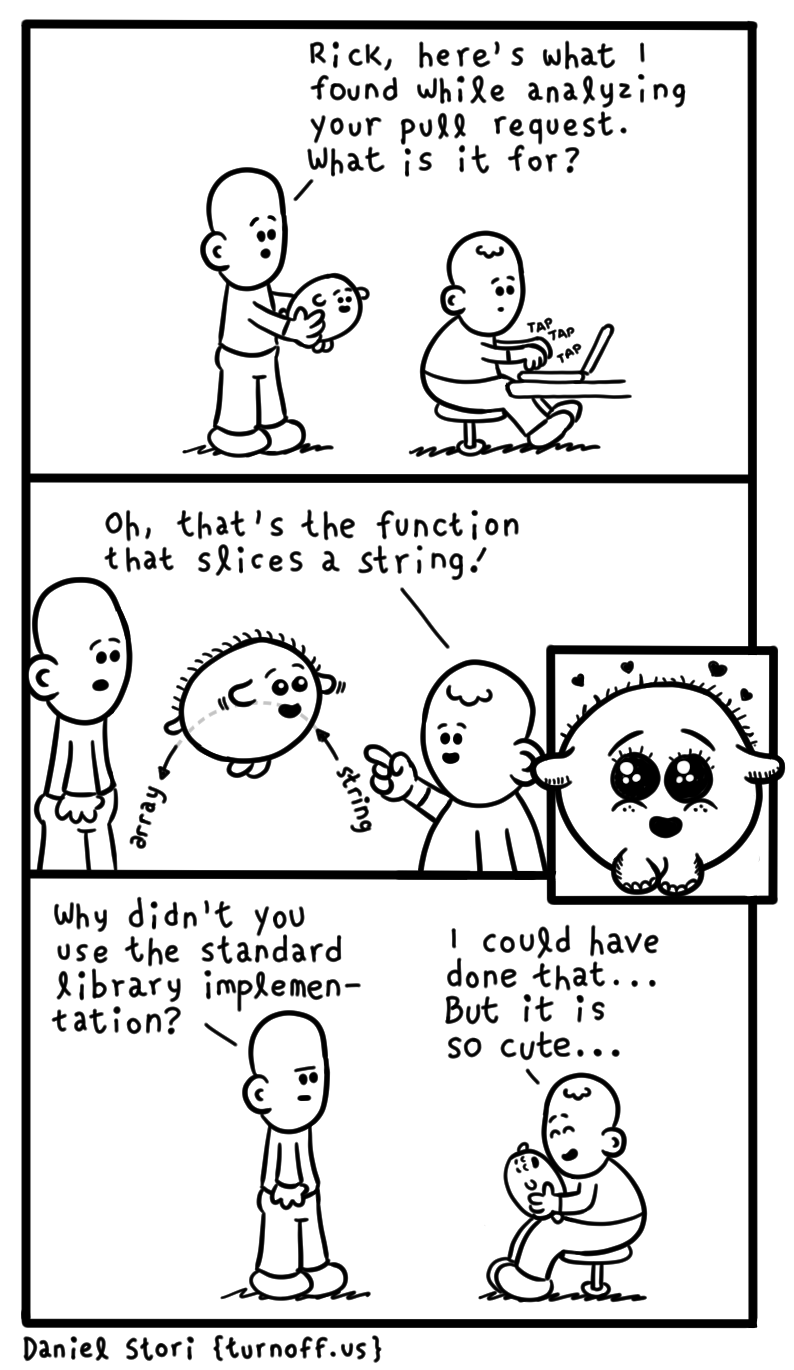 Topics:
array, comic, function, java, strings
Published at DZone with permission of Daniel Stori , DZone MVB. See the original article here.
Opinions expressed by DZone contributors are their own.