My Adorable Useless Code [Comic]
DZone's Guide to
My Adorable Useless Code [Comic]
Con(founding) function-function what's your function? To make developers happy about creating their own solution, when another standardized solution already exists? Well, alright then...
Join the DZone community and get the full member experience.
Join For Free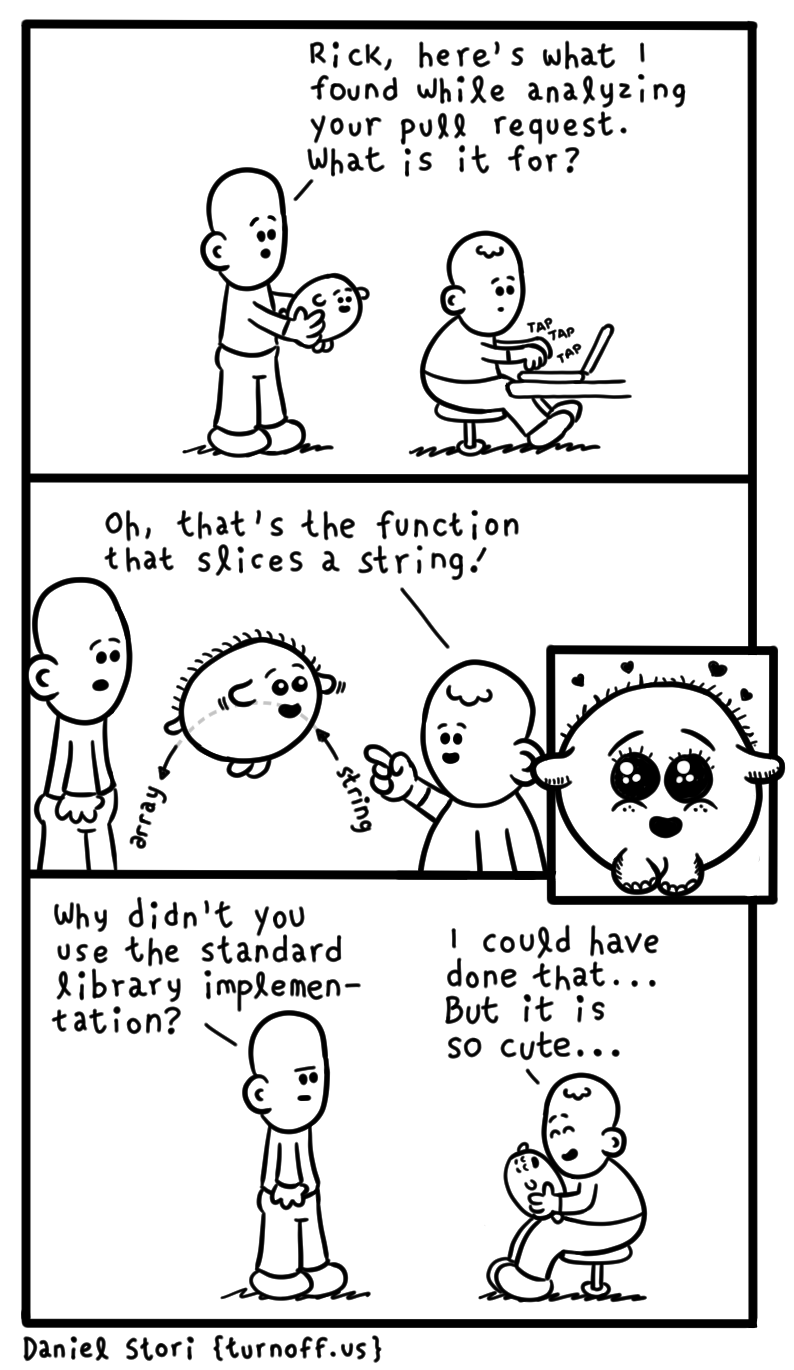 Developers! Quickly and easily gain access to the tools and information you need! Explore, test and combine our data quality APIs at Melissa Developer Portal – home to tools that save time and boost revenue. Our APIs verify, standardize, and correct the Big 4 + more – name, email, phone and global addresses – to ensure accurate delivery, prevent blacklisting and identify risks in real-time.
Topics:
comic ,java ,function ,array ,strings
Published at DZone with permission of Daniel Stori , DZone MVB. See the original article here.
Opinions expressed by DZone contributors are their own.