My (Dev) Morning Routine [Comic]
DZone's Guide to
My (Dev) Morning Routine [Comic]
Waiting from sun up to sun down for Eclipse IDE to launch? Um, that's a feature... provides you with time to reflect on how much time it takes Eclipse to launch?
Join the DZone community and get the full member experience.
Join For Free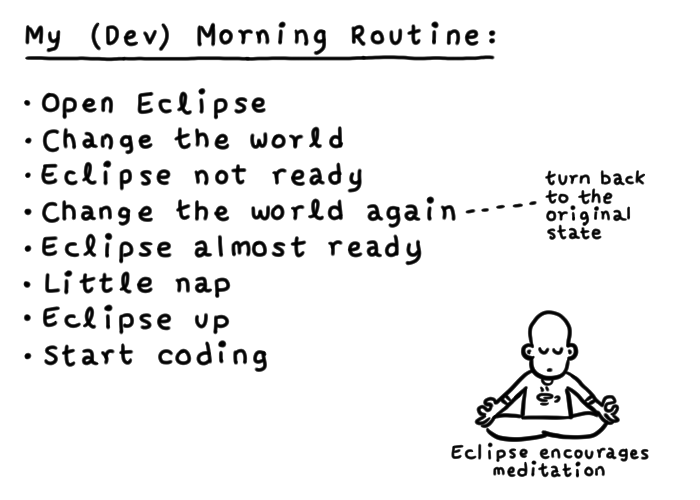 BloomReach CMS: the API-first CMS of the future. Open-source & enterprise-grade. - As a Java developer, you will feel at home using Maven builds and your favorite IDE (e.g. Eclipse or IntelliJ) and continuous integration server (e.g. Jenkins). Manage your Java objects using Spring Framework, write your templates in JSP or Freemarker. Try for free.
Topics:
java ,eclipse ,ide
Published at DZone with permission of Daniel Stori , DZone MVB. See the original article here.
Opinions expressed by DZone contributors are their own.