My (Dev) Morning Routine [Comic]
DZone 's Guide to
My (Dev) Morning Routine [Comic]
Waiting from sun up to sun down for Eclipse IDE to launch? Um, that's a feature... provides you with time to reflect on how much time it takes Eclipse to launch?
Join the DZone community and get the full member experience.
Join For Free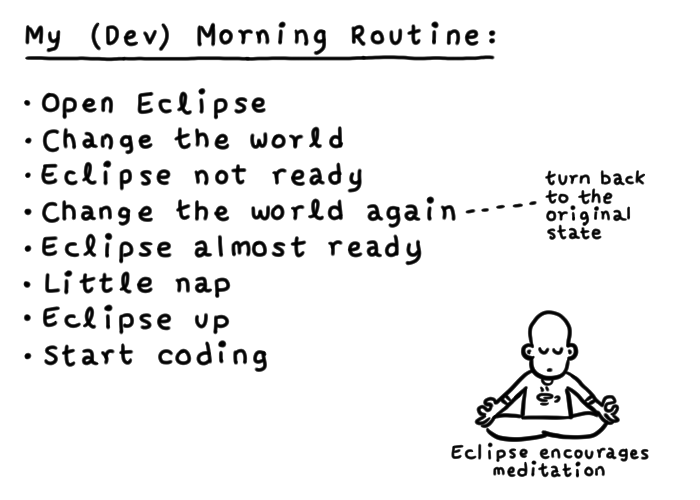 Topics:
eclipse ,ide ,java
Published at DZone with permission of Daniel Stori , DZone MVB. See the original article here.
Opinions expressed by DZone contributors are their own.