New Report Urges Action on Smart Homes for the Elderly
DZone 's Guide to
New Report Urges Action on Smart Homes for the Elderly
Need inspiration for a project or product? See how healthcare and smart homes are combining and how developers can solve problems for the elderly.
Join the DZone community and get the full member experience.
Join For Free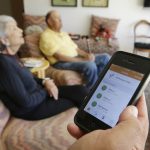 With an aging population, being able to keep elderly people healthy for longer is going to be fundamentally important for health services around the world. In many instances, this will revolve around keeping people in their own homes for as long as possible.
A new report from the Institution of Mechanical Engineers urges the British government to provide specific financial incentives to home builders to provide homes designed specifically for older living.
Healthy Aging
The report highlights how many older people downscale their homes as they age and become less active. This can exacerbate any mobility issues they have and accelerate the onset of frailty.
"About seven million UK homes are headed by someone aged over 65 years, who will undoubtedly need some form of assistive technology to help with everyday living, within the coming decade," the authors say. "Homes built with older people in mind, as well as retrofit technology for our existing housing stock, could not only allow people to live in their homes for longer, but also massively reduce costs for the NHS and social care system."
I've written previously about advances in smart technology for the home, and particularly its impact on elderly patients.
Smart Homes, developed by UT Arlington, come complete with a number of interesting technologies:
Sensors underneath tiles on the floor that will allow researchers to measure and evaluate changes in walking gaits and weight that might suggest illness or injury;
A special camera embedded in a bathroom mirror that will tell researchers about day-to-day heart rate, facial expression, and skin color. Changes in expression and skin color can reveal aspects of the overall health status as well as about oxygen content of the blood;
Lift chair to help residents stand;
Smart appliances such as an LG microwave, range, and refrigerator;
Connected exercise equipment, including a recumbent bike and interactive Kinect-based Tai Chi trainer;
Other systems that will detect whether medication is being properly managed or if the resident is not sleeping well or staying in bed too long.
The ImechE report reveals that the take up for such technology has been slow to date, however. It suggests that companies should move away from creating products just for older people and towards those that span the generations.
"As a way of encouraging this, manufacturers and construction firms should be required to include older people, such as retired engineers and designers, in product design schemes," they say.
Low-Tech Modifications
The report goes on to remind us that whilst high-tech solutions can be tempting, homes can benefit greatly from simple modifications such as installing handrails, outside lighting and slip-resistant surfaces. These cheap modifications can have a significant impact, with studies suggesting a 39% drop in injuries and 26% drop in medical treatment.
The report concludes with a number of recommendations:
Government should establish financial incentives for construction companies to build 'smart' homes. A house that enables people to age well will reduce the cost of residential and hospital care in the long-term, saving taxpayers' money.
Government should commit to modernizing UK building design and construction regulations, and create a kitemark for cognitive houses which use smart technology to assess and manage an individual's needs. This will help stimulate industry to grow the market for age-friendly homes.
Initiating new markets for technology to tackle our existing inadequate housing stock. There is an opportunity for society to drive demand for new markets in retrofit technology, enabling people to live in their own homes for longer.
The Department of Health invest in nationwide 'healthy living for life' technology programmes through a re-assessment of the 'personalised health and care 2020' framework. Collaborating with the Academic Health Science Networks, it should invest in national programmes that focus on technology for prevention of ill health in old age.
Topics:
iot ,healthcare ,elder care ,smart home