No, Automation Won't Kill Banks, but It Will Change the Financial Services Game
FinTech automation is forcing traditional banks to move faster and deliver better customer experiences. This demands a completely different business model.
Join the DZone community and get the full member experience.
Join For Free
Introduction
Part 1
We live in a world where FinTech automation is forcing traditional banks to move faster and deliver better customer experiences. This new world demands a completely different business model from traditional financial institutions.
"The first time that I encountered FinTech, says FinTech commentator and best-selling author Chris Skinner, "was over a decade ago at a meeting in London, during which someone had the idea of launching a business that they called 'an eBay for money.'"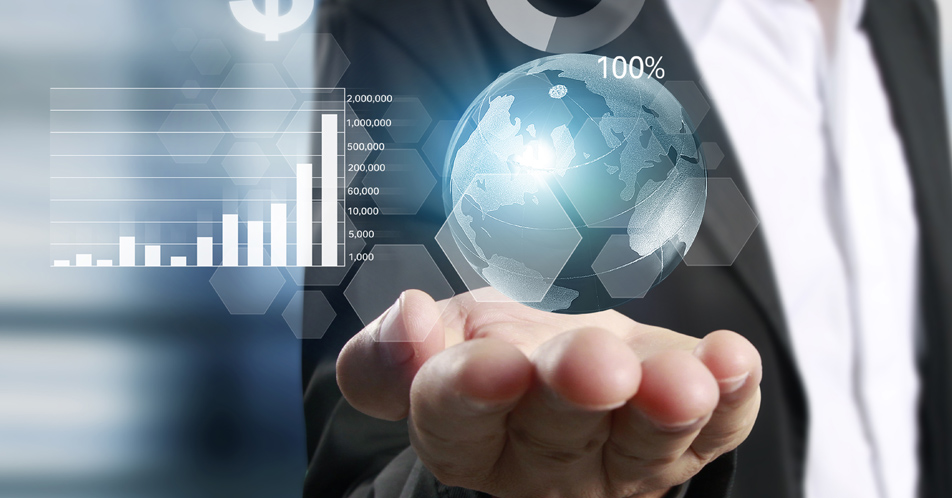 "Their idea, said Skinner, "was that you could have people who have money connected to people that need money through a platform and an algorithm."
Over the past fifteen years, this peer-to-peer business model has done pretty well in the United Kingdom and elsewhere. In his thought-provoking essay in HYPERAUTOMATION — a collection of expert essays on low-code development and the future of business automation — Skinner notes 36% of all new personal loans were originated by FinTech companies in the United States in 2017, according to Bloomberg, compared to just 1 percent in 2010.
Integrating Finance and Technology
That's a noteworthy change and the reason why the integration of finance and automation is such a hot market today. According to KPMG, the $111.8 billion that was invested in FinTech companies globally in 2018 was more than double the amount of the year before.
In short, Skinner argues that if you're in banking — or any other business — that doesn't provide consistent access to a digital, non-stop, real-time customer experience, you are irrelevant.
With the COVID-19 crisis, says Skinner, there were two categories of companies that responded to the challenge. Those that depended on physical connections — including airlines, retailers, theaters, and the like — saw their businesses shut down. They basically could do no business until people could safely gather and connect. But organizations with business models based on digital connectivity — logistics and delivery firms, online stores and retailers, online streaming services, and the rest — have thrived during the pandemic.
Likewise, in financial services there basically were two groups of companies: Banks that were ready for the crisis and banks that were not.
Banking Needs a Business Model Makeover
Massive investments are being made in everything from peer-to-peer payments and lending to AI, cryptocurrencies, and blockchain distributed ledger technology. But, don't be fooled. It's not about technology in search of a solution. It's about how the astonishing evolution of digital technology has turned the business model of traditional banking upside down.
"The business model of banking," says Skinner, "is designed for the physical distribution of paper in a localized network through buildings and humans. Now, we need to rip that structure apart because what we are dealing with today is the digital distribution of data through software and servers on a global network," says Skinner.
Skinner also argues that this is a radically different business model for any business and that it is now particularly relevant for financial services due to the rise of Open Banking — a secure way to give providers access to your financial information. Skinner's commentary also reveals how we are now living in a world where FinTech is making banks do what they have always done, but cheaper, faster, and better with technology.
If banks understand that, says Skinner, then they will partner and collaborate with, invest in, and mentor these thousands of new FinTech companies. This is why companies are getting billions of dollars in investment from banks to be part of their marketplace, part of their community. Which, in turn, enables the banks to bring FinTech capabilities to their customers.
7 Keys To Adapting To a Digital World
There's a digital revolution that goes much further than just changing the way we do banking. It's changing the financial services game. Consider the following:
Real-time: Technology enables us to fund, save, spend, invest, transact, borrow and more in time windows identified as relevant to us, not by-products offered by institutions.
Anytime, Everywhere: Barriers to access will be seen as a reason to switch to another provider.
Seamless: Digital consumers don't want to think about money and banking. They want it stitched into the fabric of their lifestyle to support the way they live.
Personalized: When things are happening in the financial world that digital consumers should know about, they want to be told to their face or, rather, their device.
Predictive: With the deep mining of financial lifestyle data, banks will be able to predict the financial lifestyle needs of digital customers.
For everyone: Everyone should have the basic human right to send money freely, cheaply and easily to anyone else.
Reaching the Unreachable: Building on the last point, the new world of finance can reach the long tail of consumers previously overlooked.
A Revolution of Humanity
This, says Skinner, is why we have seen radical change to our world in the last decade and there are many developments of non-traditional finance that are creating inclusive societies and new models of finance for the future.
Contrary to what the skeptics are saying, Skinner makes clear that we are living through a revolution of humanity through digitalization with technology. He delineates how it is a fundamental change to how we think, trade, transact, talk, build relationships and build structures. All of which demands a completely different business model from financial institutions.
"They must move faster than they have had to in the past," says Skinner. "They must be more nimble, so they can change on a dime. They must constantly adapt to a revolution in-progress."
It is incredibly difficult for traditional institutions to make these changes, especially if their leaders do not understand them and their IT systems don't support them," says Skinner.
Skinner's HYPERAUTOMATION essay is a must-read for anyone who wants to know how the world of banking is changing in response to FinTech automation and the forces of change.
Part 2
Technology drives change but change has become particularly frenetic in the last decade.
This trend, says Fintech expert Chris Skinner, is partly inspired by the global financial crisis, but equally enabled by the digital revolution.
"I am a technologist," says Skinner "and have spent all of my career looking at how technology might change the future of finance and financial services. …But this is a digital revolution of planet earth and goes much further than just changing banking."
Skinner's commentary in HYPERAUTOMATION—a recently published collection of essays on the future of low-code development and business automation—takes us to school on the forces driving the radical change we've seen in the last decade, and on how the rise of non-traditional finance has created inclusive societies and new models of finance.
5 Forces of Radical Change in Banking
"These constantly changing times," says Skinner, "call for fintechs and the broader financial services ecosystem to ensure the least fortunate among us do not get left behind."
This is more important than ever as hyper-automation delivers hyper-personalized experiences that customers demand in these constantly changing times. This is a good segue to the five forces of radical change that will propel us forward in the age of hyper-automation according to Skinner:
Financial inclusion: The fact that anyone who can get access to a mobile telephone can now get access to finance is why so many people are getting engaged in trading and transacting. According to the World Bank, 69% of adults—3.8 billion people—now have an account at a bank or mobile money provider—a substantial rise from the mere 51% in 2011. And it's all thanks to the mobile phone and the internet. In short, digital is cheap.
Financial literacy: Considering finance is the major factor in our lives for comfort and wealth, it is also one of the areas most overlooked in our school years. Many firms are now focused on providing financial literacy for children, using gamification technologies to make it fun and easy.
Financial capability for the financially less-abled: This builds on financial literacy but is focused specifically on the most vulnerable financial users, such as financial management for the elderly. For example, if a parent gets dementia, Alzheimer's, Parkinson's, or another disease it means they can no longer cope, says Skinner. These apps help their children—if they have them—look after their finances and avoid being ripped off by scammers and criminals.
Financial wellness: Psychologists have found that those who have the worst mental health problems are usually those who have the worst financial health. Multiple studies report people with mental health problems are more likely to be in debt. And those with addictions are most likely to be at issue. This is why UK challenger banks Monzo and Starling are helping customers to give up gambling by offering a block to prevent their financial accounts from accessing anything related to gambling.
Sustainability and responsible banking: Skinner says that sustainable finance is best illustrated by Ant Forest which encourages Alipay's 800 million users in China to play a game of growing virtual trees. To grow a tree, the system encourages users to avoid doing things that increase carbon emissions. You get more points the more environmentally friendly your lifestyle becomes and you save even more.
"There are many ways for us to change our lifestyle to become more eco-friendly," says Skinner, "including making online payments."
Going Digital and Planting Trees
By playing a fun app while making payments, 500 million Chinese Alipay users have planted more than 100 million real trees in Inner Mongolia and Gansu province that cover nearly 1,000 square kilometers of land. This will reduce the carbon emissions of China by an estimated 5% by the end of 2020, according to Skinner.
This is how lessons are learned, by looking at new economies that had little or no historical infrastructure, says Skinner. We see this occurring in India, China, across Asia, Africa, and South America. These countries started their infrastructure projects in the internet age, and are turbocharging their economies as a result.
Skinner says that he learned this lesson when visiting Ant Financial in Hangzhou, China. The company has a mission for mobile financial inclusion and has exported its technologies to local partnerships in Indonesia, the Philippines, Thailand, Pakistan, India, and more.
Digital technology is bringing simple and easy financial services to markets that have historically been ignored by banks.
"My favorite example is in India," says Skinner. "What's happening there really brings home what is happening with technology and financial inclusion. Paytm, for example, is a mobile wallet that is used across all of India. It has around 400 million users today whereas, just before demonetization in November 2016, it had about 150 million. Because of demonetization and other moves by the Indian government, the story of inclusion in India has risen dramatically, and much of this is thanks to the mobile payments wallet network."
Unlocking Value for Digital Humans
Vijay Shekhar Sharma is the founder of Paytm. He is also a fan of Jack Ma and Alibaba and wanted to copy Alibaba and Alipay in India. Sharma went to see Jack Ma and persuaded him to invest in his venture. This is why Alibaba and Ant Financial own a substantial part of Paytm. Core technologies behind Paytm are provided by Ant Financial through Open Banking, open payments, and open financial services.
These technologies have enabled Paytm to both grow and scale very quickly thanks to cloud-based services. And Ant Financial and Alipay are not just doing this in India, but also with partners in many other countries, from Pakistan to the Philippines to Indonesia, Thailand, and South Korea. In other words, Ant Financial has gone global.
As for Paytm's Sharma, he is India's youngest multibillionaire today. But he was homeless just ten years ago, bankrupted by his business partners and sleeping on his friends' sofas to survive. The takeaway according to Skinner?:
"Scaling financial services networks will enable opportunity and inclusion for everyone."
Drawing on years of experience and numerous interviews with senior execs in banking and financial services, Chris Skinner's must-read essay shows us the hidden forces of change that are creating new models of finance.
Topics:
fintech trends,
automation,
finance,
technology,
opinion
Published at DZone with permission of Roland Alston, DZone MVB. See the original article here.
Opinions expressed by DZone contributors are their own.
Writers Partner Resources