The NoSQL Landscape in Diagrams
DZone's Guide to
The NoSQL Landscape in Diagrams
Join the DZone community and get the full member experience.
Join For Free
Navigating today's database scaling options can be a nightmare. Explore the compromises involved in both traditional and new architectures.
451 research published their view of the NoSql/NewSql world in a unified diagram.
Infochimps published a similar diagram
And here's mine from SOA Patterns chapter 10 (discussing "SOA & big data")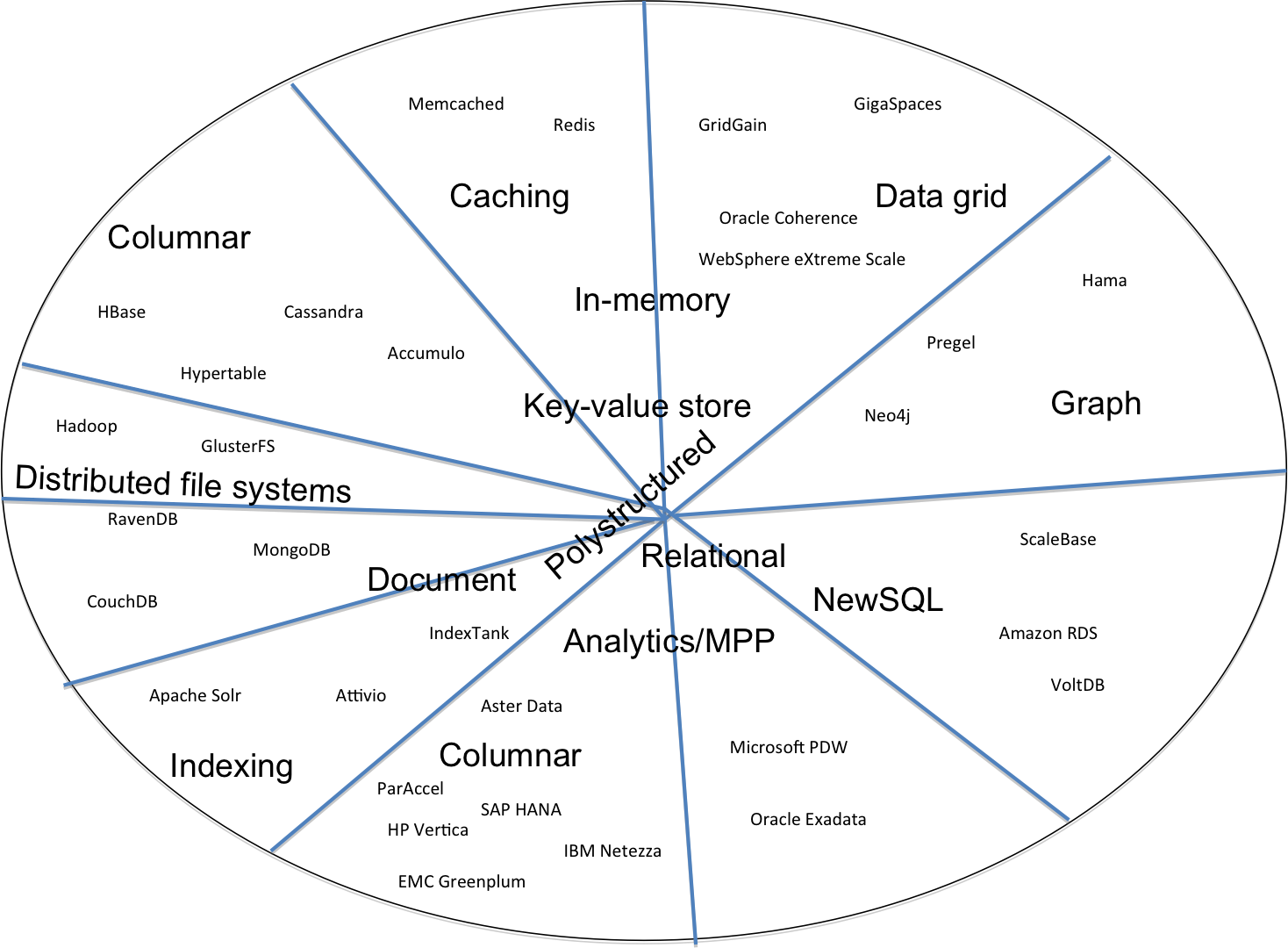 Here's the NoSQL landscape in 3 slides (and hey, at least mine looks different :) )
Planning for disaster doesn't have to actually be a disaster. Understand your options for deploying a database across multiple data centers - without the headache.
Published at DZone with permission of Arnon Rotem-gal-oz, DZone MVB. See the original article here.
Opinions expressed by DZone contributors are their own.
Database Partner Resources
Database Partner Resources