Not Wanted [Comic]
DZone's Guide to
Not Wanted [Comic]
Watch out for Monolith, the most unwanted architecture in the West! Not to mention, the East... also the North and South, too.
Join the DZone community and get the full member experience.
Join For Free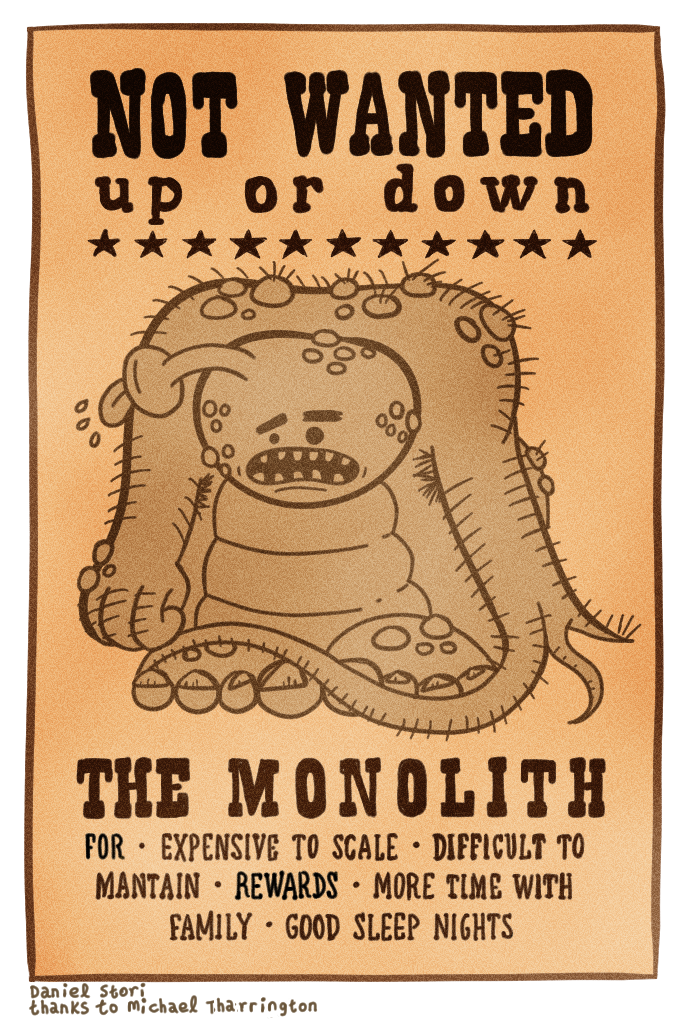 Learn why microservices are breaking traditional APM tools that were built for monoliths.
Topics:
comic ,microservices vs monoliths ,monolith ,monolith architecture ,microservices
Opinions expressed by DZone contributors are their own.
Microservices Partner Resources
Microservices Partner Resources