npm install [Comic]
DZone 's Guide to
npm install [Comic]
npm install could just install a single package. Then again, it could install a whole lot more. Guess it just depends...
Join the DZone community and get the full member experience.
Join For Free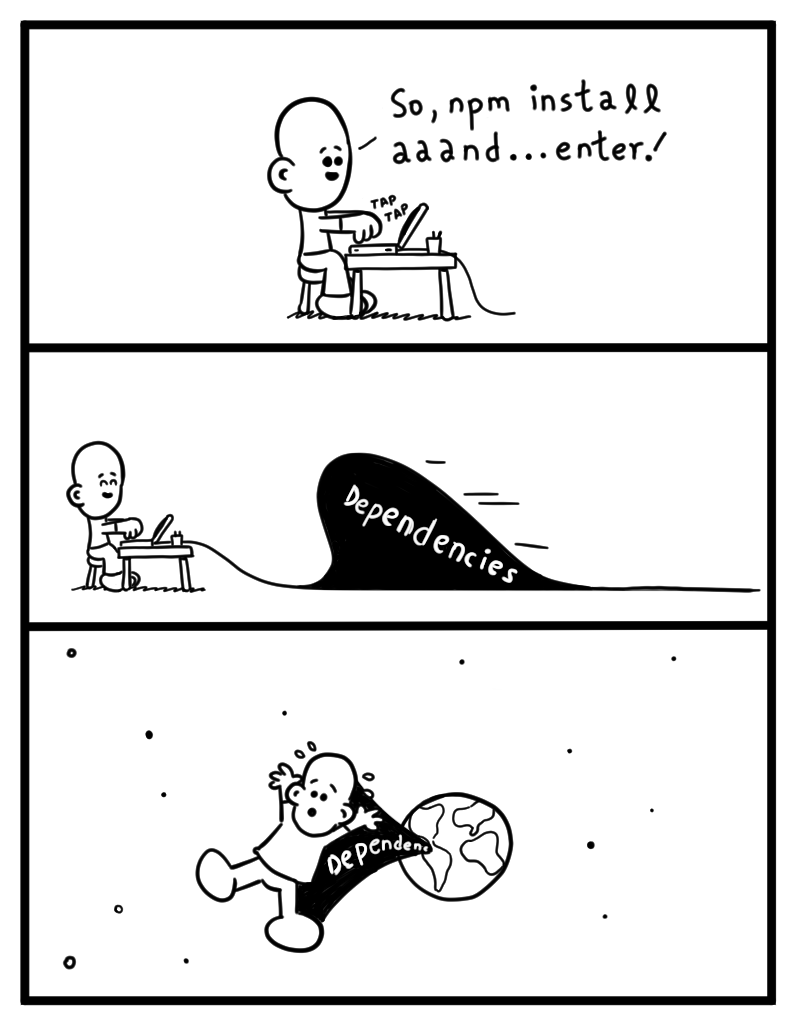 Topics:
nodejs ,comic ,npm
Published at DZone with permission of Daniel Stori , DZone MVB. See the original article here.
Opinions expressed by DZone contributors are their own.
Web Dev Partner Resources